TODAY: The deal is official, as per a simple tweet from the Phillies' Twitter feed stating "We got him."
THURSDAY, 7:23pm: Harper will receive a $10MM salary and a $20MM signing bonus for the upcoming season, tweets Heyman. He'll then be paid $26MM annually from 2020-28 and $22MM annually from 2029-31.
1:51pm: The Phillies and star outfielder Bryce Harper have made quite the commitment to one another, according to reports. The sides have agreed in principle to a 13-year, $330MM deal that puts Harper in Philadelphia through his age-38 season.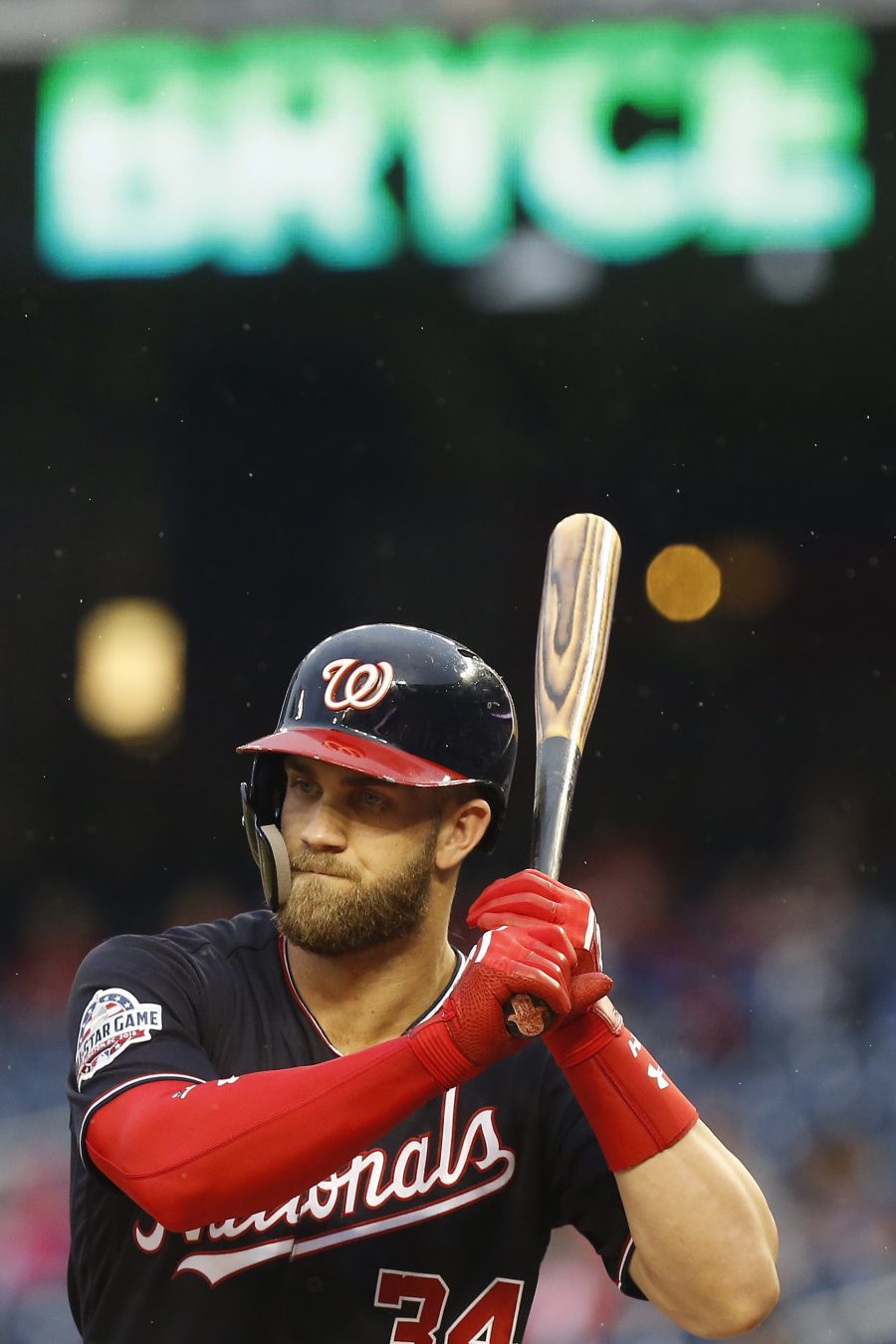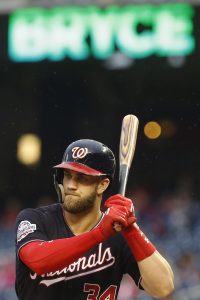 Unlike virtually all recent mega-contracts, this one comes without caveats. Harper gets full no-trade rights and does not possess any opt-out opportunities. The contract won't come with deferrals, though it is said to have a front-loaded structure.
The end to Harper's drawn-out free agency seemed to come suddenly. It may be that the Phillies finally met his asking price after late-breaking interest from the Dodgers and Giants.
When the dust settled, Harper had landed the biggest contract in MLB history. He just tops the $325MM guarantee the Marlins gave Giancarlo Stanton over a 13-year term, though it's important to note that deal came in an extension scenario.
In taking the largest overall contract, Harper did make a clear sacrifice on average annual value. He'll earn just over $25MM per season annually, well under the $30MM average commanded recently by Manny Machado in his deal with the Padres and $33.4MM promised in the seven new seasons covered by Nolan Arenado's extension with the Rockies.
That reduced annual value won't likely mean much in the way of sacrificed earning power, as it covers only three late-career seasons. It does help the Phillies to reduce the annual competitive balance tax hit from the signing, which could assist the organization as it looks to maintain competitiveness over a long marriage with its new star.
Beyond the market impact, this move sets the stage for a fascinating season (and beyond) in the National League East. The Phillies, Nationals, and Mets have all made win-now moves in hopes of dethroning a Braves team that is still full of young talent.
Harper's move up the interstate from D.C. brings an end to a productive tenure with the Nats, reversing the career arc of recently retired former teammate Jayson Werth on a much grander scale. Harper's exciting debut campaign was punctuated by a memorable run-in with the Phillies and then-ace Cole Hamels, the club that the Nationals were then seeking to eclipse as the premier outfit in the division.
The Washington organization did make a run at keeping Harper, but wasn't able to work things out. Some might say that he'd have been better off taking the ten-year, $300MM offer that was reportedly put on the table. Reports have made clear that a roughly a third of that money would have been deferred, greatly driving down its true value.
Rather than take a deferred contract, Harper searched for and found the type of fully guaranteed, non-deferred deal he sought with the Philadelphia organization. The move punctuates an offseason that lived up to expectations for the Phillies' faithful. The club already added the game's best catcher in J.T. Realmuto, acquired a strong shortstop in Jean Segura, and added veterans including Andrew McCutchen and David Robertson. It's imaginable that there's more still to come, though perhaps the initial focus will be on making a roster-clearing move to accommodate the newest addition.
Investing in Harper gives the Phillies the game's most recognizable player. He's also quite a good one, even if he hasn't shown that he can consistently produce at the otherworldly levels he did in a magical 2015 season. Harper's ups and downs have come with a very lofty mean, of course — he's a .279/.388/.512 career hitter with 184 home runs in nearly four thousand career plate appearances — though the aggregate remains every so slightly disappointing given his nearly unmatched talent level. Defensive questions arose last year, as Harper graded quite poorly. That was cause for concern in some quarters, though there's also reason to believe that he can turn things around.
We at MLBTR would be remiss not to acknowledge that the out-on-a-limb estimation we put forth on Harper early in the offseason — a 14-year pact worth $420MM — ultimately proved to be a dramatic overreach. At the time of our initial top 50 rankings, we were of the belief that because Harper and Machado were non-traditional free agents (i.e. legitimate superstars who'd not yet played their age-26 seasons), traditional contractual structures wouldn't apply to them. With so much talk in the preceding offseason about the teams who bend over backward to dip below the luxury tax in advance of this offseason's crop of free agents, our team fully anticipated a widespread level of interest that simply never came to fruition.
Rather, with only three to four serious bidders for most of the winter, Harper and Boras had to claw to reach a point at which we expected the bidding to begin. The end result — a significantly lengthier term with the intent of tamping down the average annual value/luxury tax hit — was, as noted at the time, a highly plausible outcome, though securing a record-setting guarantee required lowering the AAV further than our forecast.
Predictions aside, Harper's deal sets a new high-water mark on which premier players of the future will set their sights when seeking open-market contracts or, at least, extensions on the cusp of free agency. One can imagine, to varying extents, the Harper guarantee at least serving as a talking point when Mike Trout and Mookie Betts, both controlled through the 2020 season, begin to take an earnest look at their next contracts. Of course, they'd reach free agency at three and two years older than Harper was this winter, respectively, so it's far from a direct comparison. But, as the Stanton contract did in this instance, the Harper contract will now serve as a barometer that agents and superstar players alike will aim to topple — even if by only a narrow measure.
Jon Heyman of MLB Network (Twitter link) first reported the deal. Jeff Passan of ESPN.com (Twitter links) and Jim Bowden of The Athletic (Twitter link) had the key terms, with Barry Svrluga of the Washington Post (Twitter link) and MLB.com's Jesse Sanchez (via Twitter) adding details.
Photo courtesy of USA Today Sports Images.