The Cardinals have locked up a key member of their lineup and one of their longest-tenured players, announcing on Wednesday the signing of infielder Matt Carpenter to a two-year contract extension spanning the 2020-21 seasons. Carpenter, a client of SSG Baseball, will reportedly earn $39MM on the new arrangement. He'd previously been signed through the end of the 2019 season with a club option for the 2020 campaign.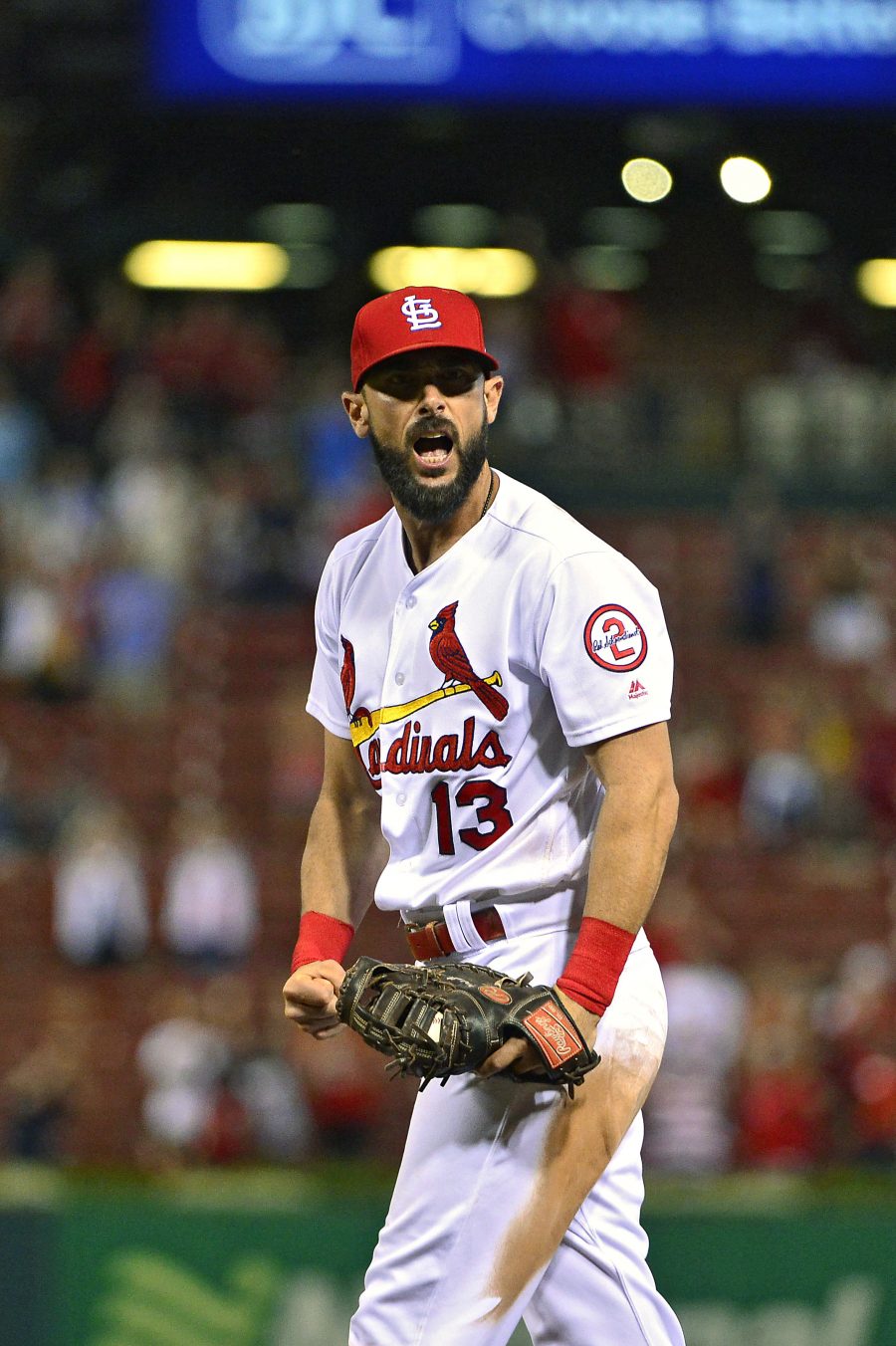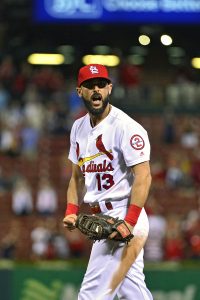 Carpenter will reportedly take home annual salaries of $18.5MM in 2020 and 2021, with a vesting option for the same amount triggering if he makes a combined 1100 plate appearances in 2020-21 (with at least 550 of those 1100 coming in 2021). If the option does not vest, it'll function as a pure club option with a $2MM buyout. Carpenter will also pick up a no-trade provision for the 2020 season.
Carpenter, 33, is coming off of a stellar 2018 season in which he posted a hefty .257/.374/.523 slash line with a career-high 36 home runs. He has turned in well-above-average offensive work in every one of his seven full seasons in the majors. The new deal comes as Carpenter's prior pact neared a conclusion. His early 2014 extension included a $14.5MM salary for the current season along with a $18.5MM club option ($2MM buyout) for 2020.
Carpenter joins newly acquired first baseman Paul Goldschmidt in signing on for the foreseeable future. There's risk in locking into two such corner pieces into their mid-thirties, but both are immensely productive hitters. With that duo now under control through the 2021 season at the very least, it seems that Carpenter will continue to hold down third base for the Cards for the foreseeable future. Carpenter has some experience at second base as well, but the Cards already have a premium defensive option at that position, Kolten Wong, under contract on a long-term deal of his own that runs through the 2020 season and contains a club option for 2021.
That $19.5MM annual value on the new contract won't put the Cardinals near the luxury tax threshold but will boost the amount of money already committed to next year's payroll to a hefty $147MM. Fortunately for the Cards, they're likely ticketed for a small class of arbitration-eligible players, as only John Brebbia, Alex Reyes, John Gant and Dominic Leone are set to receive arbitration raises. Of that quartet, the first three will be eligible for the first time. The Cards will also face a $13MM option ($1MM buyout) on infielder Jedd Gyorko.
With Carpenter now locked into place, the Cardinals suddenly look to have nearly their entire 2020 lineup in house. Goldschmidt, Carpenter, Wong and Paul DeJong are all under contract for next season, as is franchise icon Yadier Molina. Harrison Bader has cemented himself as the team's center fielder, and although Marcell Ozuna is slated to hit free agency, he's expected to be replaced by Tyler O'Neill in 2020 and beyond. Dexter Fowler remains under contract through 2021 and figures to handle a corner position unless he struggles through a similarly nightmarish campaign to the one he experienced in 2018.
The Cardinals' system has a few quality third base prospects, led by 2018 first-rounder Nolan Gorman, but most of the team's talent in that regard is still multiple years from MLB readiness. It's possible that Elehuris Montero could've been ready for a look in the Majors late in 2019 or at some point in 2020, but he's still just 20 years of age and only getting his feet wet in Double-A. Gorman has yet to play above A-ball, while well-regarded 18-year-old Malcom Nunez will start his pro career in Rookie ball this summer. By the time Carpenter's contract is nearing its conclusion, perhaps one of those promising young players will be on the cusp of the big leagues, but the lack of an immediate heir-apparent likely further pushed the Cards into keeping Carpenter on board into the 2021 season.
The Cardinals originally announced a press conference earlier this afternoon. Derrick Goold of the St. Louis Post-Dispatch broke the news that the presser was to announce a new deal for Carpenter. MLB.com's Jenifer Langosch reported the length of the contract (Twitter link). The Athletic's Mark Saxon reported the terms of the deal (via Twitter), with Goold adding the yearly breakdown and 2020 no-trade protection.