Reds second baseman Derek Dietrich has seemingly been on a mission to torture the NL Central rival Pirates so far this season. The brash 29-year-old homered off the Pirates on Opening Day and continued his onslaught just over a week later, mashing a pair of HRs and helping spark a brawl in Pittsburgh on April 7. Not content to stop there, Dietrich victimized the Pirates this week for another four HRs in a four-game series, giving him seven in nine appearances against the Buccos.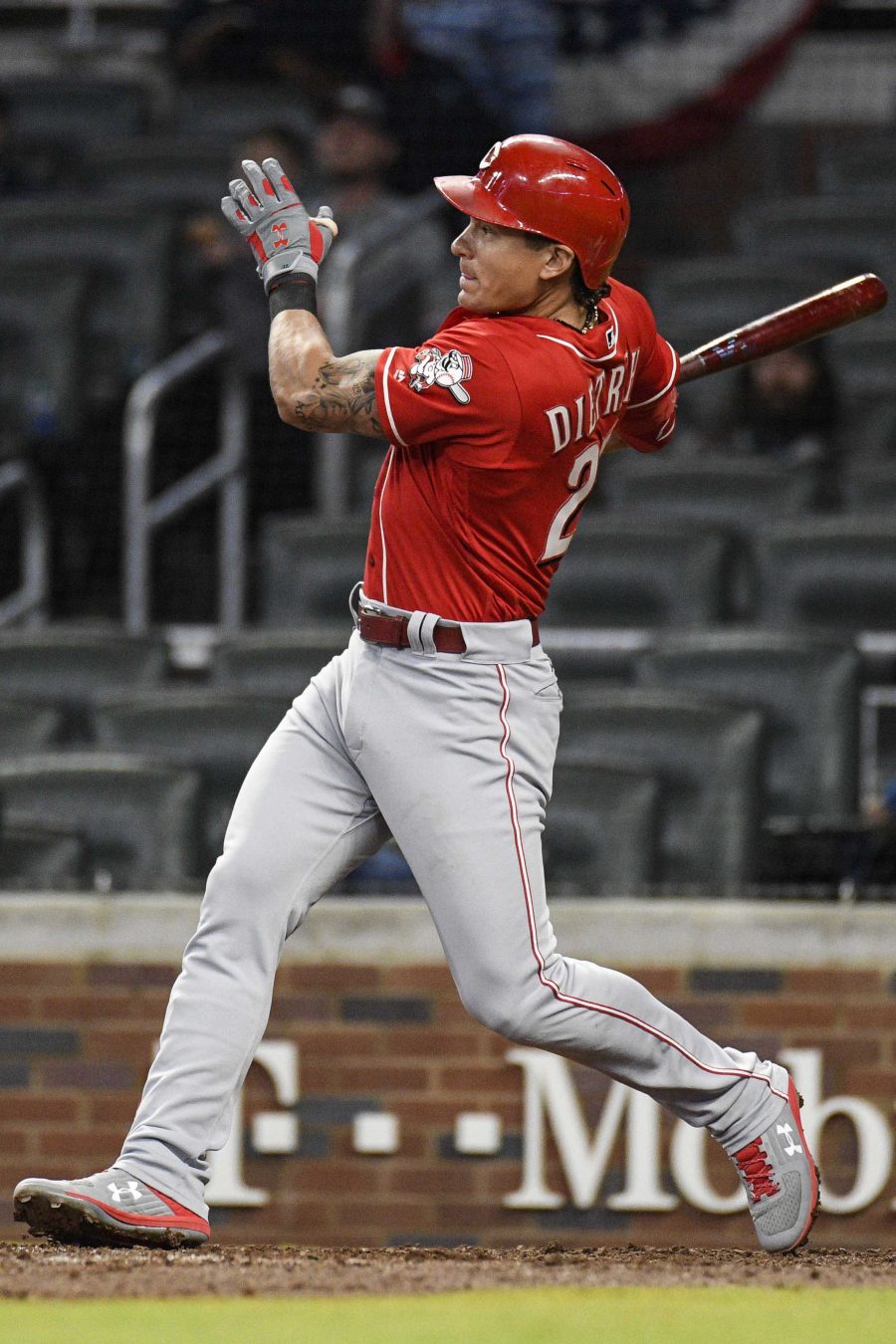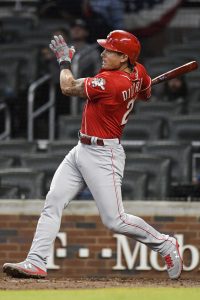 Dietrich's most publicized moments have come at Pittsburgh's expense this season, but the Pirates aren't the only team he has frustrated. As a .262/.368/.713 hitter through 144 plate appearances, Dietrich owns the majors' seventh-highest wRC+ (171) among batters who have accrued at least 140 PA. He also leads the league in isolated power (.451) by 51 points over second-place Christian Yelich on the strength of 17 home runs. That's already a career-best mark for Dietrich, who hadn't amassed more than 16 in a season since he made his major league debut with the Marlins in 2013.
Dietrich was typically a useful player in Miami across six seasons and 2,132 PA, combining respectable offense (.254/.335/.422 – good for a 109 wRC+) with an ability to line up at several positions. Despite that, the Marlins – unwilling to pay Dietrich a projected $4.8MM in arbitration – designated him for assignment in November. While Dietrich now looks like yet another one who got away for the down-and-out Marlins, it's worth noting the rest of the league didn't really want him either during the offseason. Finally, almost three full months after Miami cut Dietrich, he joined the Reds on a minor league deal in February.
Baseball slept on Dietrich over the winter, but he has since burst forth as one of the game's shrewdest offseason signings. For the Reds, his emergence has been all the more fortuitous given that they have gone all season without injured second baseman Scooter Gennett. Like Gennett, whom the Reds claimed off waivers from Milwaukee entering the 2017 season, it appears Dietrich has gone from under-the-radar pickup to star in their uniform.
The question is: How is Dietrich suddenly one of the league's most powerful and productive hitters? It seems to stem from a change in approach. Dietrich is pulling the ball more than ever, which is conducive to hitting for power, and looks like the latest beneficiary of the sport's fly ball revolution. Although he never posted a fly ball rate better than 43.3 percent in a season with the Marlins, he's currently at 52.2 percent – the sixth-highest mark in the league. As you'd expect from his stat line, Dietrich has made his fly balls count. He's averaging 348 feet on his flies, a 38-foot increase from last year's 310, and has significantly upped his exit velocity while putting the ball in the air. Dietrich's fly balls and line drives have traveled at a 96.7 mph mean after clocking in at 90.8 in 2018, according to Statcast.
In theory, the fact that Dietrich is running a ridiculously low batting average on balls in play (.176, compared to .308 in Miami) makes his success all the more amazing. That said, fly ball-heavy hitters aren't usually candidates for high BABIPs; beyond that, the stat doesn't factor in homers – which make up more than half of Dietrich's 32 hits this season. Though there's a strong likelihood Dietrich's BABIP will rise closer to career norms as the season progresses, his overall production will inevitably go backward to some degree.
The reality is that Dietrich's not going to continue hitting dingers on 36.5 percent of fly balls, as only the MVP-winning Yelich broke the 30 percent plateau last season. Dietrich also isn't some plate discipline savant who controls the zone at an elite level. To his credit, Dietrich's walking at a career-high 9.3 percent clip and has slashed his strikeout rate by almost 5 percent since 2018 (from 25.4 to 20.8). However, those figures are still just a bit above average. And the left-handed Dietrich has continued a career-long trend of slumping against same-handed pitchers, who have held him to a meek .154/.273/.300 line this year. So it's righties who are going to have to figure out how to handle him. Here's a tip for them: Dietrich hasn't done much against inside pitches, as these charts from Baseball Savant show, but has dominated versus most offerings in the middle or outer half. And yet, pitchers have largely lived in Dietrich's hot zones, evidenced by this heat map via FanGraphs.
Dietrich is unlikely to keep this up (not many could), but that's not to say his offense will careen off a cliff. True, there's a 46-point gap between his weighted on-base average (.442) and expected wOBA (.396), yet he still ranks in the top 91st percentile of the majors in xwOBA, per Statcast. If Dietrich manages to produce at anywhere near his xwOBA for the rest of the season, the Reds would surely be ecstatic. They're paying Dietrich a relative pittance this year ($2MM) and can control him through arbitration in 2020. That could help make Dietrich a valuable summer trade chip if Cincinnati's out of contention by then. For now, though, the Reds appear to have another Gennett-esque steal in their lineup.
Photo courtesy of USA Today Sports Images.