It was June 2013, six years ago, that the Dodgers secured one of the greatest draft steals in recent memory. In the fourth round, with the 124th overall pick, the Dodgers chose an Arizona high school first baseman/pitcher named Cody Bellinger. Although Bellinger's the son of a former big leaguer, ex-Yankees and Angels infielder/outfielder Clay Bellinger, that didn't make him a slam dunk to turn into a contributor at the MLB level.
Scouts were somewhat bullish on Bellinger at the time of his drafting, though, with some likening him to former major league first baseman Adam LaRoche (via Baseball America). Although LaRoche had a better and longer career than most, it's obvious Bellinger has blown by him two-plus seasons into his career. In fact, Bellinger already has a superior lifetime fWAR to LaRoche (11.9 to 11.5) despite having amassed almost 5,000 fewer plate appearances.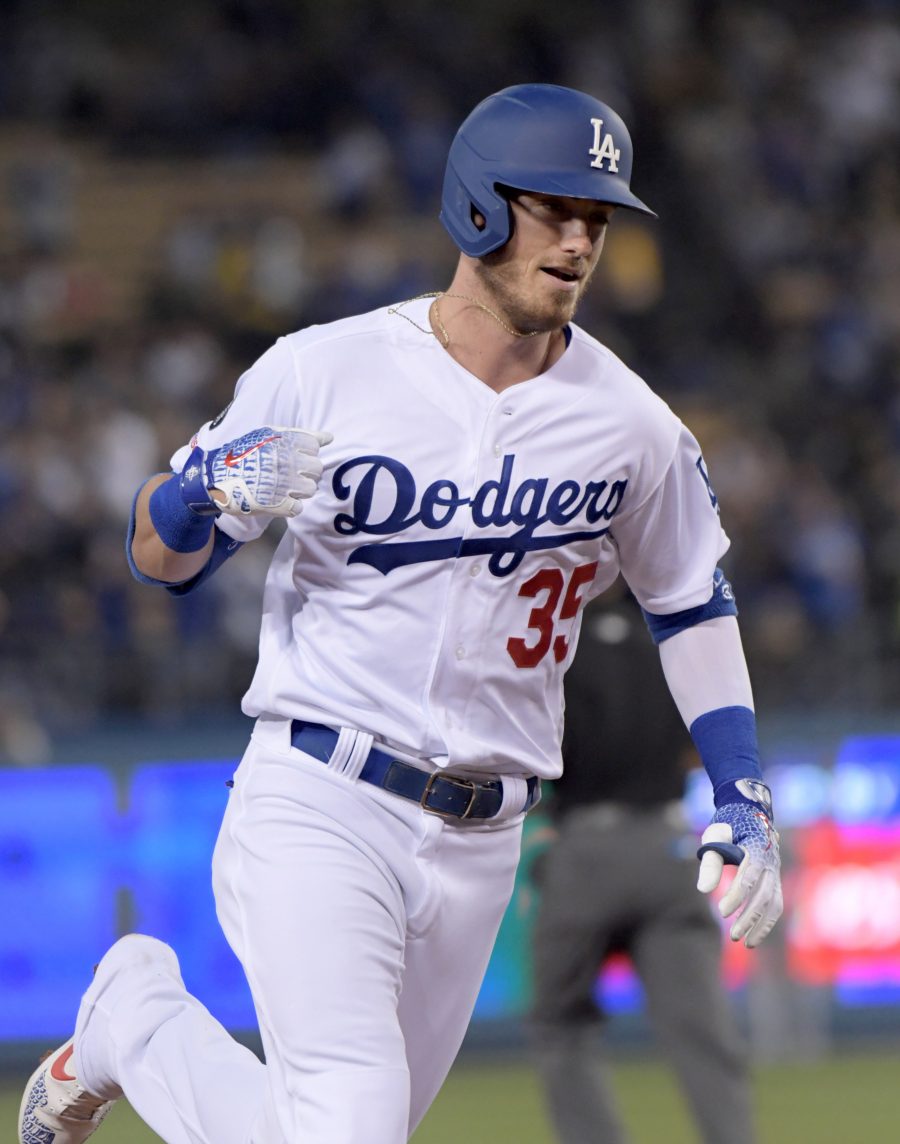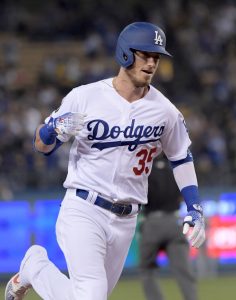 Even though he didn't come off the board near the very top of his draft class, Bellinger developed into one of the game's 100 best prospects and immediately made good on the hype in the bigs. Los Angeles promoted Bellinger in April 2017, a season in which he saw extensive action at two positions – first base and left field – and wound up taking home NL Rookie of the Year honors.
Bellinger slashed .267/.352/.581 (138 wRC+) in his inaugural season, smacked the majors' fifth-most home runs (39) and stole 10 bases. While Bellinger wasn't as effective in 2018, he still recorded a solidly above-average line of .260/.343/.470 (120 wRC+) with another 25 homers and 14 steals.
Had the 23-year-old Bellinger showed up this season and been the same type of producer he was in 2018, the Dodgers likely would have been satisfied. Instead, through two months, he has looked like a bona fide superstar and the No. 1 challenger to reigning NL MVP Christian Yelich. With an astounding .363/.469/.761 slash, Bellinger easily ranks first in wRC+ (216), outpacing the second-place Yelich (188) by 28 points and baseball deity Mike Trout (172) by 44. Yelich does have a two-home run lead on Bellinger (21-19), but the latter has clearly been the more valuable player by Wins Above Replacement (5.2 rWAR/4.3 fWAR to 2.9/3.0).
Are Bellinger's otherworldly offensive numbers sustainable? Perhaps not, as it's hard to keep up a 1.200-plus OPS all season unless you're Barry Bonds, Babe Ruth, Ted Williams, Rogers Horsnby, Jimmie Foxx or another legend along those lines. But the strides Bellinger has made are very real. He has slashed his strikeout rate to 13.8 percent, down 10.1 percent from 2018, while increasing his walk rate from 10.9 to 14.3. He's also hitting way more line drives and far fewer ground balls, making much more contact, whiffing less and chasing fewer out-of-zone pitches than he did in previous years. Meanwhile, Statcast credits the lefty-swinging Bellinger with the game's top-ranked expected weighted on-base average (.504) – which is somehow better than his .500 real wOBA.
Adding to Bellinger's appeal, he's hardly an offense-only player. While it's tough to get too exited about two months of defensive data, it's similarly difficult not to raise eyebrows over his fielding numbers. In 46 games in right field this season, Bellinger has already put up 12 Defensive Runs Saved and a 4.9 Ultimate Zone Rating. He ranks top three among all outfielders in those categories. As Mark Simon of Sports Info Solutions noted last week, Bellinger's left arm has been his greatest asset in the field. He fired the cannon on multiple occasions Sunday to stonewall Mets base runners.
With this year's draft nearing, Bellinger's rise is an important one to keep in mind. Aside from Cubs great Kris Bryant and arguably the Yankees' Aaron Judge, Bellinger has outdone every first-round pick from his draft class. They each went anywhere from 91 to 123 choices before Bellinger, but he may soon follow Bryant in becoming the class' second MVP. More importantly for the Dodgers, who continue to fire on all cylinders, the player they once used a mere fourth-rounder on could end up as the face of a World Series winner as early as this season.
Photo courtesy of USA Today Sports Images.