Right-handers Edwin Diaz and Blake Treinen were unquestionably the two best closers in baseball in 2018. And unless you want to make an argument for dominant Brewers lefty Josh Hader, Diaz and Treinen were likely the game's top two relievers period. However, a couple months into the 2019 season, they're no longer running roughshod over their competition.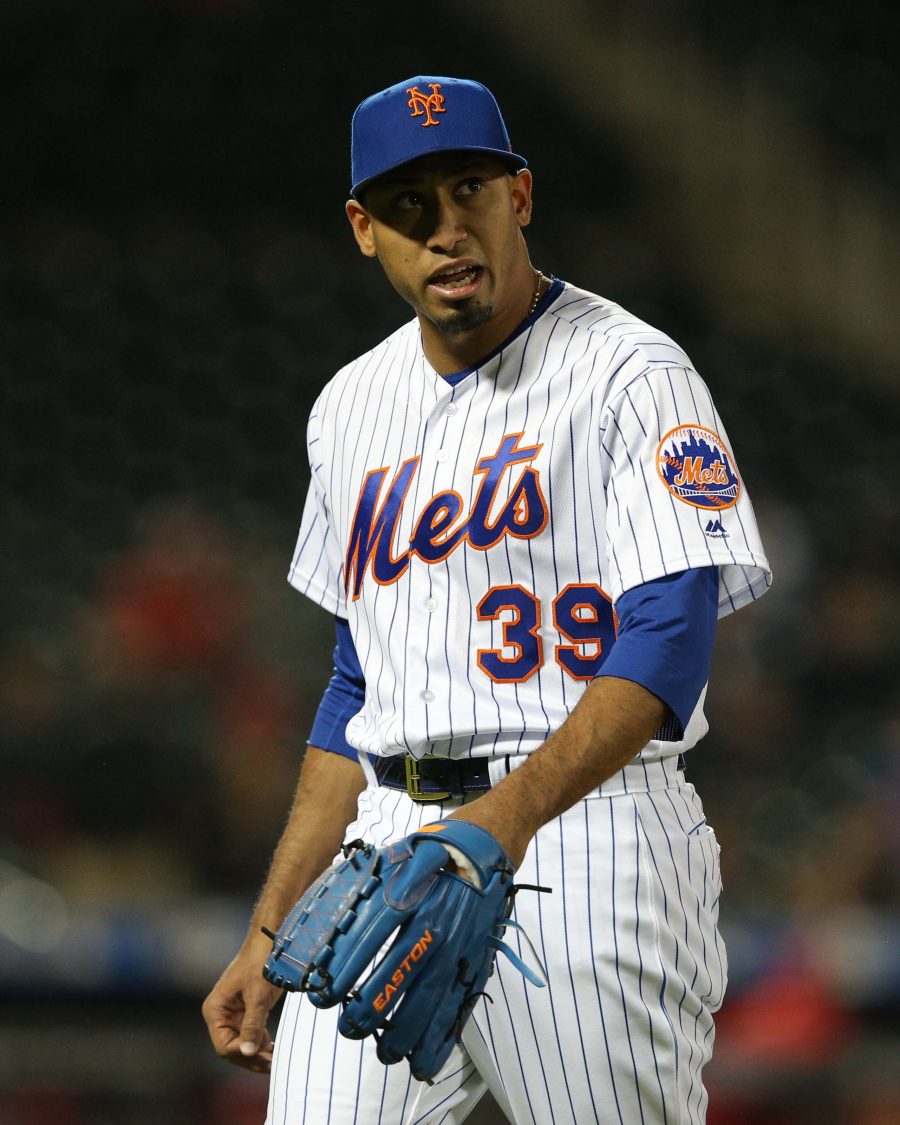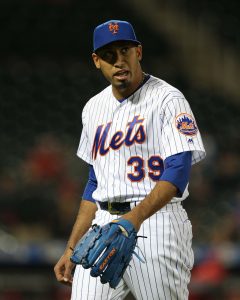 In what proved to be his final season in Seattle, where he burst on the scene in 2016, Diaz tossed 73 1/3 innings and notched a 1.96 ERA/1.61 FIP with an eye-popping 57 saves in 61 attempts. Along the way, the flamethrower ranked fourth among relievers in K/9 (15.22) and 15th in BB/9 (2.09), leading to the league's fourth-best K/BB ratio (7.29). He also trailed only Hader in swinging-strike percentage (18.9).
Despite Diaz's incredible performance, the retooling Mariners deemed him expendable in the offseason. Seattle sent the 25-year-old to the Mets in an earth-shattering December trade that saved the M's a ton of money and improved their farm system.
No doubt, the Mets expected Diaz to be the driving force behind a much-improved bullpen in 2019. To this point of the season, Diaz has perhaps been the Mets' premier late-game option, but their bullpen has been a weak unit overall. For his part, the 25-year-old Diaz has been closer to the pitcher he was in 2017, when he was good but not otherworldly.
Diaz's most recent outing, which came Wednesday against the Dodgers, surely counts among the worst of his career. He entered the game with an 8-5 lead in the bottom of the ninth inning and proceeded to allow six straight base runners amid a stunning collapse. Diaz yielded four earned runs on five hits (two home runs) and an intentional walk in what turned into a 9-8 loss for New York. The only batter he retired, Alex Verdugo, hit the game-winning sacrifice fly. The defeat left Diaz with a 3.22 ERA after he entered it with a 1.64 mark.
It's easy to look at the shiny ERA Diaz had prior to Wednesday and attribute it to one bad performance. Similarly, it doesn't take a lot of effort to say his .347 batting average on balls in play has been unlucky. However, the reality is that there are concerns across the board.
Diaz's FIP (3.99) is up almost a run and a half since last year, while his weighted on-base average/expected wOBA against has risen from .214/.215 to .324/.289. It doesn't help that Diaz's strikeout rate has plummeted. After fanning 44.3 percent of batters in his Seattle swan song, Diaz has fallen to 36.1 in his introduction to New York. Beyond that, Diaz's swinging-strike, line drive, hard/soft contact and chase rates have also gone in the wrong direction. He's not keeping the ball on the ground as much either, which has led to newfound home run troubles. Diaz has already given up as many HRs as last season (five) through 51 fewer innings (22 1/3), and he's now halfway to 2018 in blown saves (two).
Treinen, who made good on 38 of 43 attempts in 2018, has joined Diaz in failing on two tries so far this season. The 30-year-old may have been even better than Diaz in '18, when he compiled a ridiculous 0.78 ERA/1.82 FIP across 80 1/3 innings. Treinen's strikeout and walk rates (11.2 and 2.35 per nine) were excellent, albeit not as great as Diaz's, as was his 51.9 percent groundball rate. But Treinen, who has significantly cut back his sinker and slider usage, is at 9.55, 3.95 and 40.3 in those categories this season. Meanwhile, Treinen's ERA/FIP is up to 3.62/3.87 and his wOBA/xwOBA against has shot from .187/.214 to .313/.298.
What are some of the factors behind Treinen's drop-off? Well, the .230 BABIP batters logged against him a year ago has moved to a more reasonable .306. At the same time, he's not stranding as many base runners, having gone from an 85.9 percent left-on-base rate to 79.9. Furthermore, the right-hander is generating fewer swinging strikes, getting fewer out-of-zone swings and giving up more hard contact than he did last season. With that in mind, it's no surprise that Treinen, like Diaz, has had more difficulty keeping the ball in the park. Just two balls left the yard then against Treinen, who has allowed three through 27 1/3 innings in 2019.
While Diaz and Treinen have recorded disappointing numbers this season, the letdown is largely as a result of the utter brilliance they displayed last year. Any team in the majors would still take either hurler, though their current clubs – both of which are playoff hopefuls – may need more from them if they're going to earn postseason bids.
Photo courtesy of USA Today Sports Images.