Back in 2017, Andrew Cashner posted a solid 3.40 ERA in 28 starts and parlayed that into a two-year, $16MM deal in Baltimore despite the fact that he ranked at the bottom of the league in terms of strikeout rate and swinging-strike rate in the season leading up to free agency. The contract almost seemed destined to be a misstep, and his 2018 campaign indeed looked regrettable. Cashner logged a 5.29 ERA with 5.8 K/9, 3.8 BB/9, a career-high 1.49 HR/9 and a career-low 40.4 percent ground-ball rate. His once blazing fastball checked in at a pedestrian average of 92.4 mph.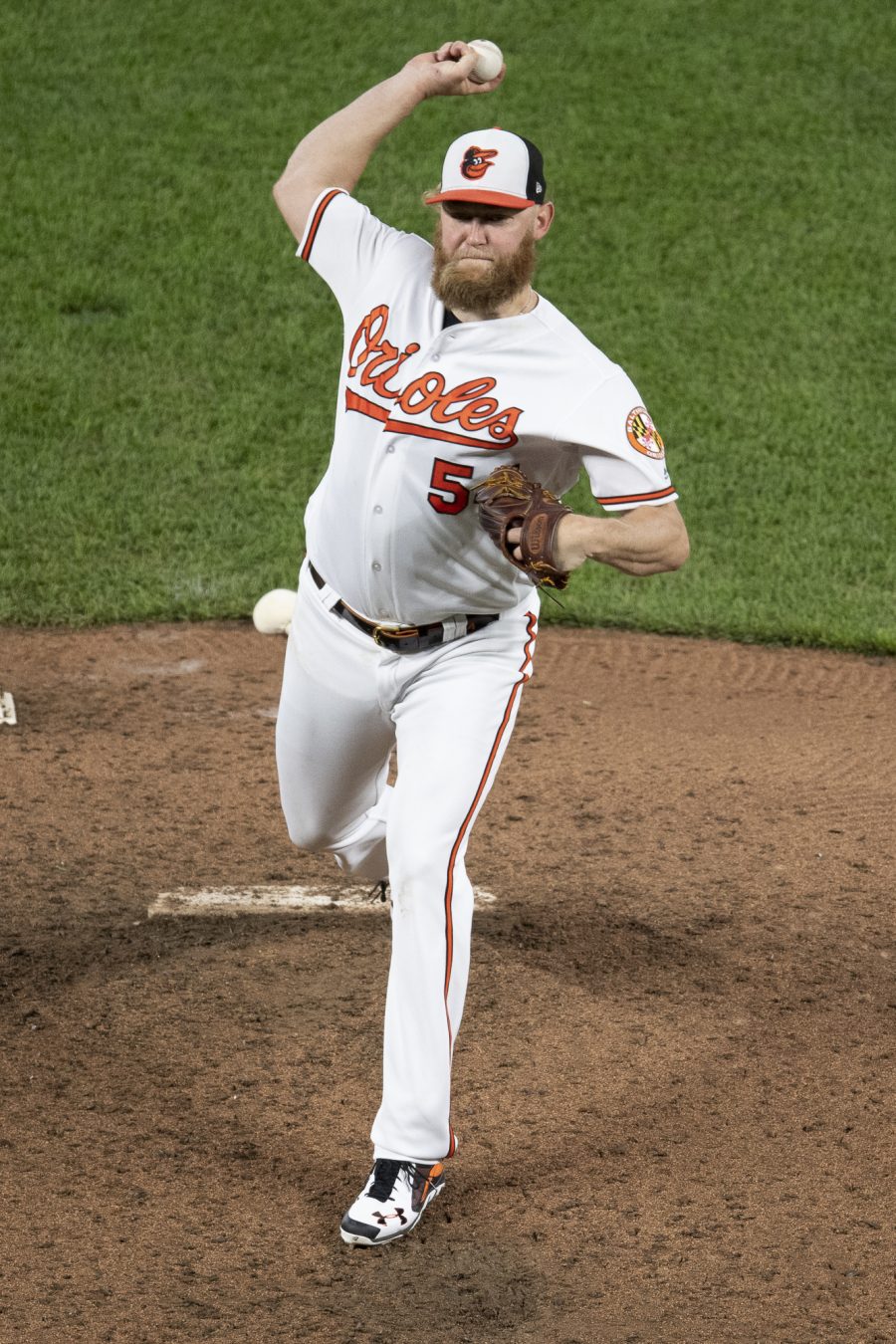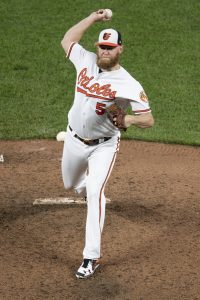 On the heels of that showing, the new Orioles front office, led by former Astros assistant GM Mike Elias, was understandably interested in clearing Cashner's salary off its books. Cashner, after all, has a $10MM vesting option for the 2020 season that kicks in if he reaches 187 frames this year, and while that'd be a career-high for him, it's not out of the realm of possibility. Given that context, it wasn't much of a surprise when The Athletic's Ken Rosenthal reported earlier this week (subscription required) that Baltimore was willing to eat virtually all of Cashner's 2019 salary in Spring Training to facilitate a trade. Obviously, nothing came together.
The 2019 season is only a quarter through, but Cashner suddenly looks more like a passable fifth starter than he did a year ago. Through 48 1/3 innings, he's averaged 7.5 K/9 against 3.4 BB/9 with a revitalized 51.7 percent grounder rate. His velocity is actually up to 93.5 mph on average, and Cashner's 9.2 percent swinging-strike rate is the highest it's been since way back in 2012. Cashner is throwing more four-seamers and more changeups, and he's generally received more positive results. A contending club with a thin rotation could probably acquire Cashner for little more than a bit of salary relief and use him fifth starter. The upside in that scenario is minimal, however, and Cashner's vesting option would be a deterrent for any interested team.
The more intriguing scenario would be for one of the many bullpen-needy teams — the Braves, Twins, Red Sox, Dodgers, Brewers or even the Cubs (his original club) — to acquire Cashner and drop him directly into the bullpen. This isn't exactly a revolutionary concept. Putting Cashner in the bullpen has been a suggestion for years (hence this post's title). But it's also a fact that there are very few teams willing to sell at this point in the season, and the ones who are willing to do so would put a high price on most bullpen targets given the short supply of available arms in mid May. That's unlikely to be the case with the Orioles and Cashner. Elias & Co. know full well that they'll be summer sellers, and they'd be happy to shed whatever they can of the $5.89MM that remains on Cashner's 2019 salary.
Beyond that is the fact that there's some evidence to suggest that Cashner would thrive in shorter stints. Opponents are hitting just .212/.272/.347 against Cashner the first time through the order so far in 2019, and he's struck out 24.7 percent of the hitters he's faced the first time through as well. Cashner's velocity will quite likely tick up even further in shorter stints, which could help him to improve on that ability to miss bats, but he's already sporting a 3.50 xFIP when facing opponents for the first time in a game. That alone is worthy of intrigue, particularly given the minimal cost of acquisition. Putting Cashner in the 'pen also mitigates any concern about his vesting option, and while he may prefer to work as a starter and have a chance to lock in that 2020 salary, he'd set himself up for a solid payday next winter if he can thrive in a multi-inning relief role.
This time of year, there are far more clubs looking for bullpen help than there are arms available. That's not going to enhance Cashner's trade value much — the O's probably won't get much beyond some salary relief — but the lack of available alternatives should still lead teams to explore the idea of finally converting him into a full-time reliever.