The Cardinals signed free-agent right-hander Miles Mikolas to a two-year, $15.5MM guarantee in what became one of the wisest moves of the 2017-18 offseason. Although hardly a bank-breaking commitment, it was somewhat of a gamble for St. Louis. After all, Mikolas was an unspectacular major leaguer with the Padres and Rangers from 2012-14 who then spent three years pitching in Japan. Mikolas was dominant overseas, though, and he carried that excellence into 2018 in St. Louis.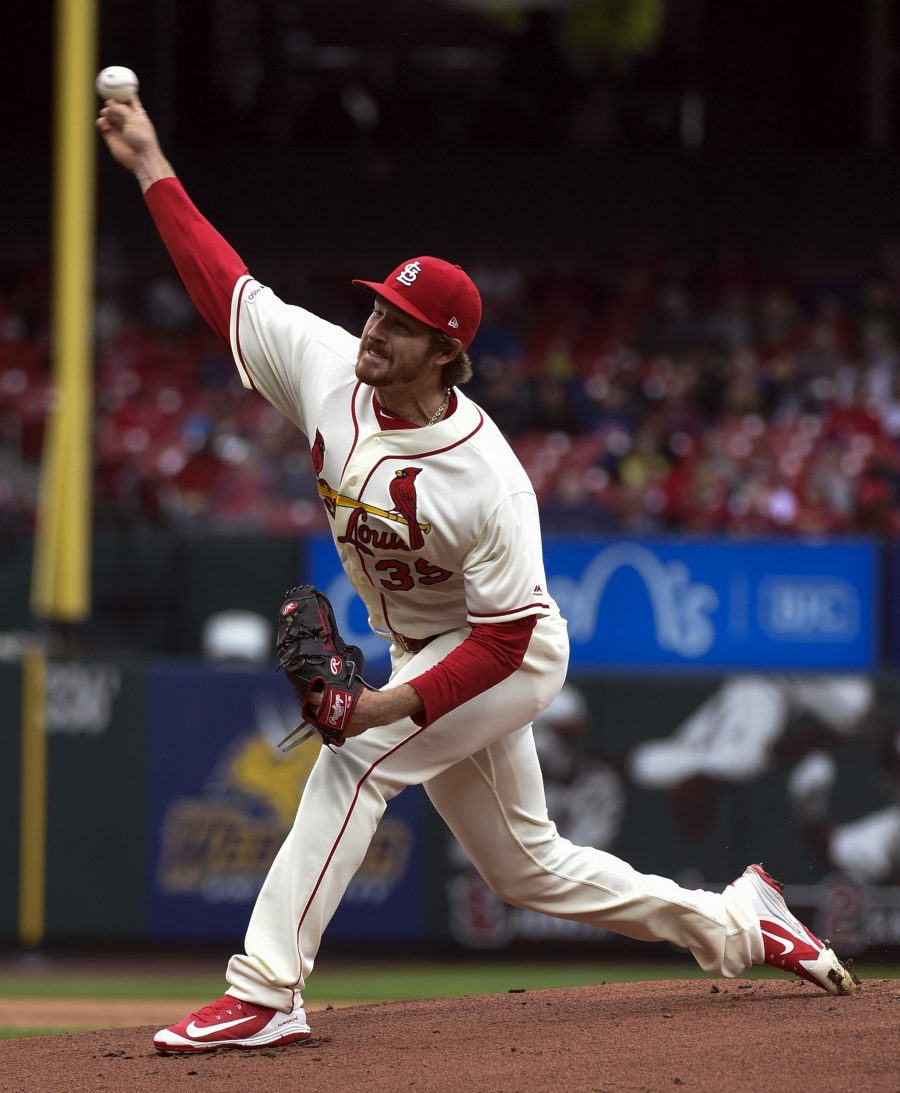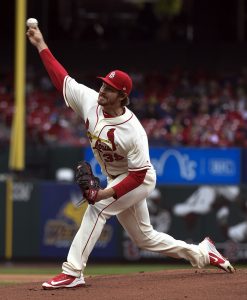 During his first year with the Cardinals, Mikolas pitched to an outstanding 2.83 ERA/3.28 FIP in 200 2/3 innings. While Mikolas only struck out 6.55 batters per nine, he walked a mere 1.3 and induced ground balls at a 49.3 percent clip. Mikolas' stinginess in the walk and fly ball departments helped lead to a 4.3 fWAR, which ranked 12th among major league starters.
Sold on Mikolas' output last season, the Cardinals signed him to an extension worth a guaranteed $68MM for four years back in February. That deal will keep Mikolas under wraps through 2023, but unfortunately for the Cardinals, it's not looking like a great move so far. Facing the lowly Marlins on Wednesday, Mikolas allowed five earned runs on eight hits in five innings, thereby raising his ERA to 4.83 in 78 1/3 frames this season. His 4.74 FIP isn't much better.
Mikolas' 2019 woes haven't come because of significant declines in the strikeout, walk, groundball or BABIP categories. Those numbers look almost the same compared to last season, though there has been a noticeable drop in his strike rate. Nobody posted a higher strike percentage than Mikolas' 69.3 a year ago, but the figure has fallen to 65.8 in 2019. Meanwhile, Mikolas' strand rate has decreased by a large margin (from 76.2 percent to 70.9), and he has been far more prone to surrendering long balls.
After yielding home runs on a meager 9.2 percent of fly balls in 2018, Mikolas is all the way up to 19.7 this season. It hasn't helped that Mikolas' infield fly rate has plummeted from 9.8 percent to 4.2. At the same time, his hard-hit rate has climbed by greater than 5 percent, according to FanGraphs, while Statcast indicates his average exit velocity against has hopped from 85.4 mph to 88.2. Consequently, Mikolas' weighted on-base average/expected wOBA against has shot from .271/.286 to .339/.347.
So why the newfound contact management issues? For one, Mikolas isn't fooling as many hitters this year, as they've chased 5 percent fewer pitches than they did last season. And left-handed hitters have been especially tough on Mikolas, who held them to a .309 wOBA last season but has seen the number jump to .396 this year. As seen in these FanGraphs heatmaps (2018, '19), he's not staying away against lefties as well he did last season.
Worsening matters, Mikolas' once-elite slider has been ineffective, and he has leaned on it less as a result. While Mikolas' slider was one of the most valuable pitches of its kind a year ago, per FanGraphs, it has taken colossal steps backward this season. Batters posted a measly .201/.231 wOBA/xwOBA versus the offering in his first year in St. Louis, but they're up to .395/.329 in the current campaign. If we're to take that 66-point gap in face value, there has been some poor fortune involved. However, it simply hasn't been close to as lethal as it was in 2018, perhaps owing to a 1 mph drop in velocity and somewhat of a change in typical location (heatmaps via FanGraphs: '18, '19).
Contrary to last season, when Mikolas' slider helped him perform like one of the majors' top starters, troubling signs abound for the 2019 version of the righty. His struggles are a key reason why the Cardinals have gotten off to a mediocre start and are on track to miss the playoffs for a fourth straight season. That's not what the Redbirds had in mind when they bought high on Mikolas over the winter.
Photo courtesy of USA Today Sports Images.