The Angels had far more important things on their mind Tuesday, a night in which they mourned the loss of friend and teammate Tyler Skaggs, but their game against the Rangers marked Shohei Ohtani's 162nd as a part of their offense. Injuries have prevented the two-way phenom from making a greater impact since he emigrated from Japan entering the 2018 season, but in the full season he has played, Ohtani has more than matched the overwhelming hype that accompanied his arrival.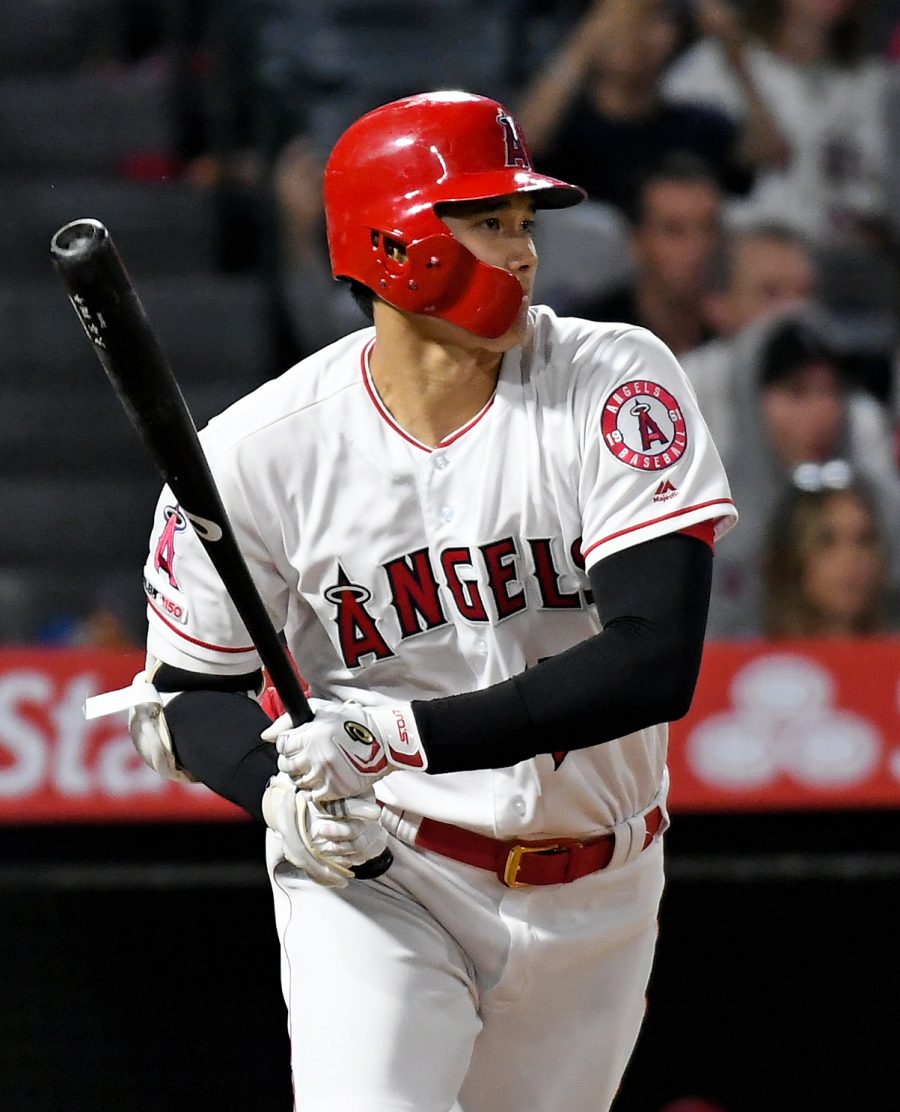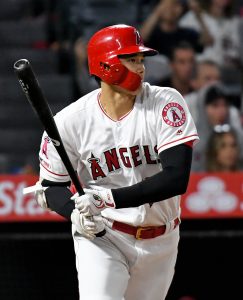 Although there wasn't much question Ohtani would turn into a front-line starter when he left his homeland for the majors, there was plenty of doubt regarding how well he'd fare as a hitter. It turns out Ohtani has made more of a mark on the offensive end to this point, though the fact that he underwent Tommy John surgery last October is partially the reason for that. The righty-throwing Ohtani accumulated only 51 2/3 and 10 starts in 2018, when he logged a terrific 3.31 ERA/3.57 FIP with 10.97 K/9 against 3.83 BB/9.
Ohtani's pitching numbers will stay in place until he returns to the mound from his TJ procedure in 2020. That same surgery stopped Ohtani from making his 2019 debut as a hitter until May 7, but the DH has more than made up for lost time in the nearly two months since then.
The lefty-swinging Ohtani burst on the scene last year with a .285/.361/.564 line (152 wRC+) and 22 home runs in 367 plate appearances. Thanks to that and his output on the mound, Ohtani rightly took home American League Rookie of the Year honors. While Ohtani hasn't been quite as strong this year on a rate basis, he has still been a premier hitter, evidenced by his 142 wRC+.
Across 195 trips to the plate, Ohtani has slashed .303/.359/.554 with 12 homers. Now, 162 games and 562 PA into his career as a major league batter, Ohtani owns a .291/.360/.561 slash – good for an exemplary 148 wRC+ – with 34 homers. His .269 isolated power ranks 10th in the majors since 2018, wedging him between the powerful duo of Khris Davis and Luke Voit. The speedy Ohtani has added 14 steals on 19 tries for good measure, giving him a 3.9 fWAR over a full season as a major league offensive player.
Ohtani was marvelous last year and has been again this season, though there are some differences in the way he has compiled his production. Ohtani's pulling pitches less, hitting far more grounders and far fewer fly balls, all of which has led to a power decrease. He's still formidable in that department, though. An uptick in line drives has helped Ohtani rank near the absolute top of the majors in expected slugging percentage (86th percentile), expected weighted on-base average (89th percentile), hard-hit percentage (94th percentile), expected batting average (95th percentile) and average exit velocity (99th percentile), according to Statcast. The difference between his .378 xwOBA and .382 wOBA, both of which rank in the top 40 among hitters with at least 150 PA, is negligible.
It's unwise to draw conclusions from such a small sample, yet it's worth noting the lefty-swinging Ohtani has been much better against same-handed pitchers than he was a year ago. As FanGraphs' heat maps indicate (2018, 2019), Ohtani showed no power versus lefties when they threw pitches belt high or lower on the outer half last season. That hasn't been the case at all this year, on the other hand. At the same time, he has taken tremendous steps forward against breaking pitches in general – after managing a .292/.300 wOBA/xwOBA versus such offerings in 2018, he's up to .414/.363 a couple months into the current season. Ohtani has shown further growth as a hitter by chasing less outside the zone, swinging and missing at fewer pitches and making much more contact than he did during his rookie campaign.
There is room for improvement when it comes to plate discipline for Ohtani, whose K/BB ratio has hung around the league average in each of his two seasons. And he could have a difficult time continuing to uphold a .350 batting average, which he recorded last year and has again this season. However, as a fast runner who hits the ball hard and amasses a lot of grounders and liners, his skill set is conducive to a high BABIP.
Several months before Ohtani's much-ballyhooed free-agent derby began, MLBTR contributor Chuck Wasserstrom surveyed scouts on what type of major league hitter he'd become. They didn't forecast an elite-caliber offensive player, but that's what Ohtani has been through his first full season at the plate. The fact that the two-way force hasn't really begun to realize his potential as a pitcher is all the more thrilling for the Angels and all the more concerning for the rest of the league.
Photo courtesy of USA Today Sports Images.