The Cardinals spent a second-round pick on catcher Carson Kelly in 2012 and saw him continue as a strong prospect in the ensuing years, but he never got a chance to shine as a Redbird. Kelly was instead stuck in the shadow of franchise icon Yadier Molina, who further solidified his place in the organization with a three-year, $60MM extension at the outset of the 2017 season. With Molina locked in at high prices through 2020, the Cardinals finally decided last offseason that Kelly was expendable. They traded the 24-year-old to the Diamondbacks in a package for superstar first baseman Paul Goldschmidt, who has fallen short of expectations in his first few months in St. Louis.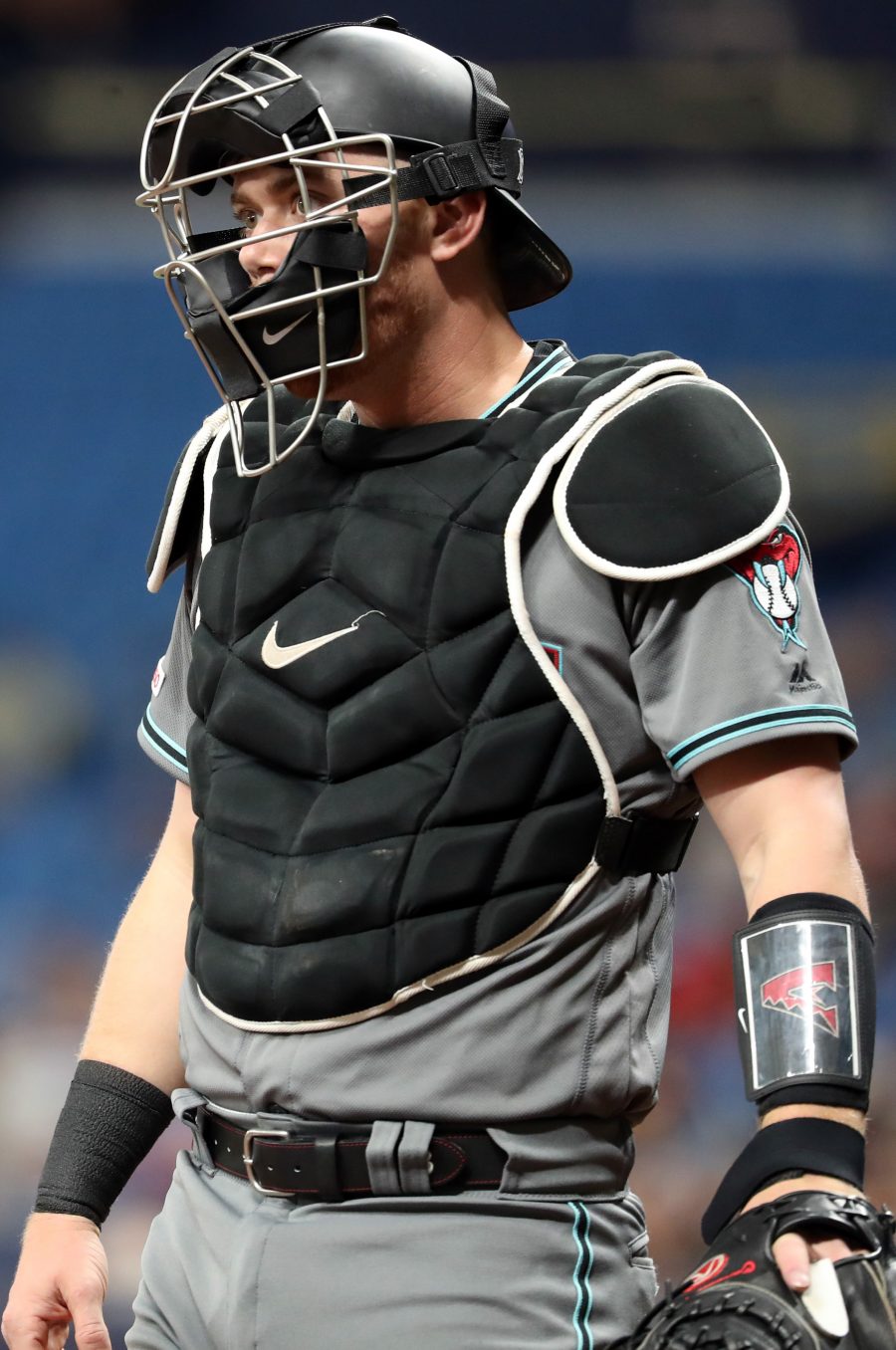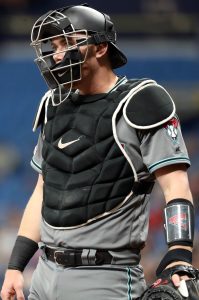 Unlike Goldschmidt, Kelly has thrived in his new environment. Serving as the Diamondbacks' primary catcher, Kelly has slashed .275/.352/.538 (123 wRC+) with 10 home runs in 193 plate appearances. Most of the right-handed Kelly's damage at the plate has come versus lefty pitchers, whom he has destroyed for a line of .383/.473/.766 over a small sample of 55 PA, though he has also been playable against righties. Thanks in part to his impressive offensive output, Kelly has already totaled 1.7 fWAR, which ties for seventh among catchers and happens to easily outdo the minus-0.2 Molina has mustered to this point. It even upstages Goldschmidt's 0.7.
Adding to his value, Kelly has been an outstanding defender in his first year in the desert. That isn't necessarily a surprise, as Kelly was a lauded backstop during his days as a prospect. Nevertheless, the fact that he's delivering in that area in his first extensive action in the majors is no doubt comforting to the Diamondbacks.
According to Baseball Prospectus' Fielding Runs Above Average metric, only 15 catchers have been superior defenders to Kelly this season. He's the game's sixth-best blocker and its 24th-ranked pitch framer, per BP, and has also held his own at the less obscure art of throwing out runners. Kelly has caught 9 of 25 would-be base stealers, giving him a 36 percent success rate which ranks 9 percent better than the league-average mark.
While Kelly does indeed look like a legitimate starting catcher, the question is whether he's this good. On the offensive side, probably not, says Statcast, which indicates there has been substantial luck behind his .368 weighted on-base average. Kelly's wOBA places him in company with All-Star Gary Sanchez, yet his .311 expected xwOBA aligns him with Tyler Flowers and puts him in the majors' 30th percentile. Kelly's also below average in terms of expected batting average (16th percentile), expected slugging percentage (42nd), hard-hit rate (48th) and exit velocity (48th). That said, catchers don't have to be offensive juggernauts – especially when they're as adept as Kelly is behind the plate. Backing up BP's framing numbers, Statcast places Kelly in the league's 96th percentile in that area.
Although Kelly's production as a hitter this year may not be sustainable, you don't need to be a force at the plate to serve as a quality starting catcher. Just 18 backstops, Kelly included, have cleared the 1.0-fWAR bar this season. Furthermore, even if Kelly's offense wanes, his defensive chops give him a high floor which could help make him the Diamondbacks' answer at his position for the foreseeable future. Kelly won't be eligible for arbitration until after 2020 or free agency until the conclusion of the 2024 campaign, so Arizona may not have to look for another primary catcher for a while.
Photo courtesy of USA Today Sports Images.