There haven't been many better major leaguers than first baseman Paul Goldschmidt since he made his debut with the Diamondbacks in 2011. From Goldschmidt's first big league at-bat through last season, he slashed .297/.398/.532 with 209 home runs in 4,708 plate appearances and showed off rare athleticism for his position, adding 124 stolen bases. During his first seven-plus years in the bigs, Goldschmidt tied for sixth in wRC+ (144) and ranked ninth in fWAR (36.2). Goldschmidt did a large portion of that damage on a sweetheart contract for Arizona, which signed him to a five-year, $32MM guarantee entering 2013. When the club made that commitment to Goldschmidt, he was about to begin his first of six straight All-Star seasons.
With Goldschmidt on the brink of a contract year in 2019, he understandably wasn't going to take a discount this time. And the Diamondbacks weren't willing to splurge on Goldschmidt, even though he's a franchise icon, prior to his age-31 season. As a result, the Diamondbacks made the difficult decision to trade Goldschmidt to the Cardinals last December for three players – right-hander Luke Weaver, catcher Carson Kelly and infielder Andy Young – as well as a draft pick after Competitive Balance Round B. It looked like a solid haul at the time for one year of Goldschmidt, and indeed, Weaver and Kelly have impressed this year in the desert.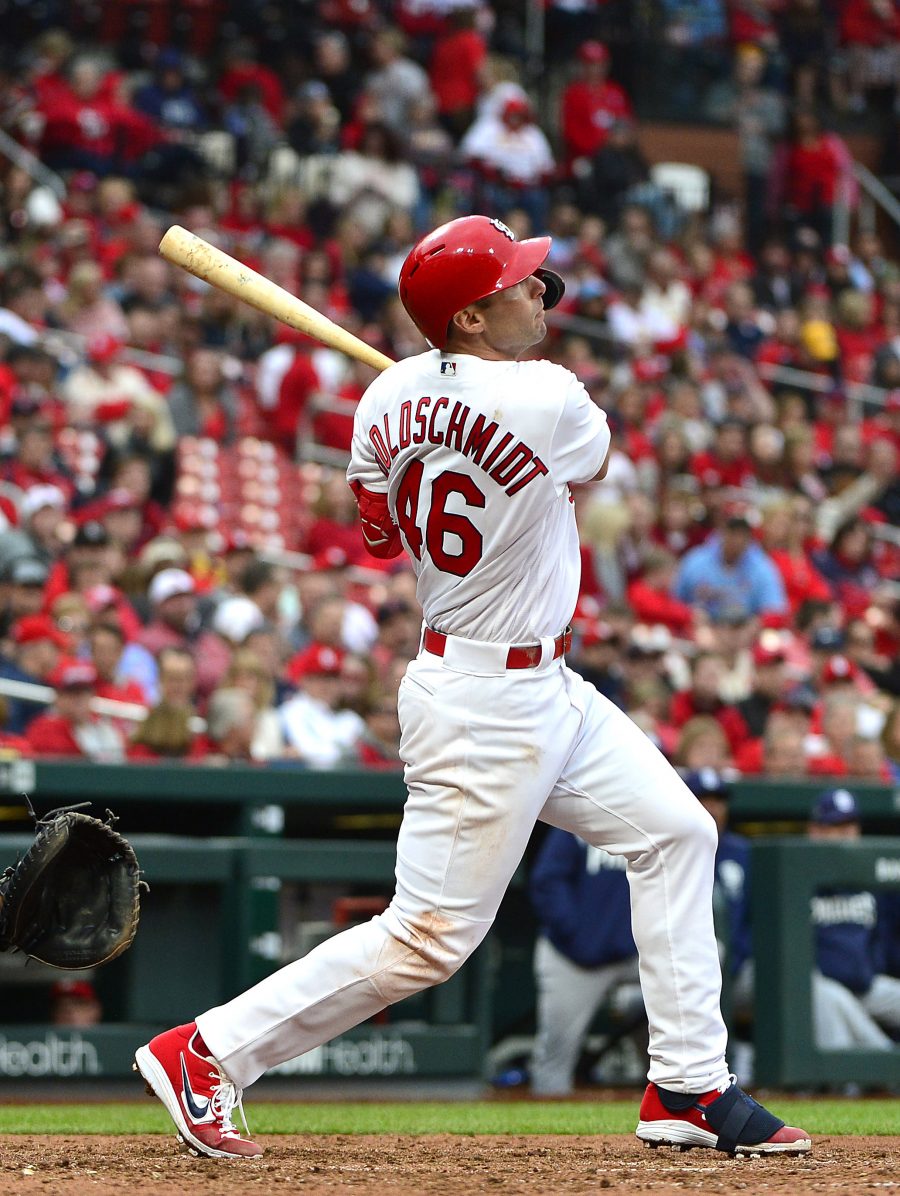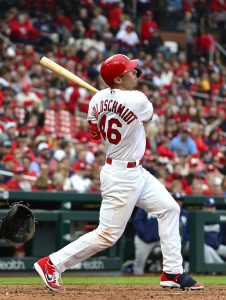 The Cardinals, who missed the playoffs in each of the previous three years, thought the Goldschmidt acquisition would inject new life into their lineup. The team was thrilled to reel in Goldschmidt, who finally got his enormous payday with a five-year, $130MM extension on the cusp of the season. So far, though, it hasn't looked like a great allocation of funds. Goldschmidt has underwhelmed enough that he won't be an All-Star this year, and the Redbirds have consistently taken one step forward and another back en route to a 41-41 record.
St. Louis' offense ranks 21st in the majors in both runs and and wRC+. After adding one of the premier hitters of the past decade, the club expected much better. Goldschmidt hasn't done a lot to help matters with his .246/.336/.405 line and 98 wRC+ through 352 plate appearances. While Goldschmidt has slugged 14 home runs, three came in the Cardinals' second game of the season, when it looked like the start of an ideal match between him and the team.
On its surface, Goldschmidt's middling production doesn't mean this is the beginning of the end of an illustrious career. Just last year, he struggled through May before going on a three-month tear to restore his numbers. That said, it would be reasonable to sound some concern over Goldschmidt's issues this year.
While Goldschmidt put up an expected weighted on-base average of .367 to .404 from 2015-18 – the first four seasons of the Statcast era – he's down to .343 in that category this season. Granted, that's definitely not awful – it ranks in the league's 62nd percentile – though it's not befitting of the superstar we've grown accustomed to watching. Moreover, a high batting average has always been a calling card for Goldschmidt, who's a lifetime .294 hitter in part because he has registered a .351 BABIP in the majors. Goldschmidt's BABIP this season has dropped to .302, which could be a sign of bad luck on its face, yet there's almost no gap between his .246 average/.248 expected BA in 2019. He's also walking less than he has since 2011, albeit at a still-solid 11.4 percent clip, while chasing more out-of-zone pitches than ever and making less in-zone contact than he has in any season but his rookie introduction.
Less contact on strikes has led to less power for Goldschmidt, who has limped to a .159 ISO thus far. That's a 75-point drop in comparison to 2011-18 (.234) and a below-average mark relative to the league (.180). Going back to 2018, Goldschmidt showed power all over the strike zone, including on the inner and outer halves of the plate. This year, though, those pitches have largely thrown him for a loop.
When Goldschmidt has gotten on base this season, his long-established ability to steal has been nonexistent. Goldschmidt has swiped at least 15 bags in five seasons, though that number dipped to seven last year and has fallen to zero in 2019. He has only attempted to steal once, in fact, likely because his top speed has waned. Goldschmidt's sprint speed has gradually come down in recent years and only ranks in the game's 37th percentile, per Statcast.
Three months into Goldschmidt's Cardinals career, it's much too soon to say this type of production is his new normal. Frankly, it wouldn't be a surprise to see Goldschmidt go on a vintage run in the coming months. Considering the Cardinals' place in this year's NL postseason chase, not to mention the $22MM per annum they owe Goldschmidt through 2024, they need a rebound from their franchise player sooner than later.
Photo courtesy of USA Today Sports Images.