The Yankees continued their long-running October dominance of the Twins on Friday, earning a 10-4 victory en route to a 1-0 advantage in the teams' American League Division Series matchup. Designated hitter Edwin Encarnacion factored into the Yankees' blowout win, collecting two doubles and a run batted in across five at-bats. The accomplished Encarnacion obviously hopes to pick up his first World Series ring in the next few weeks, but no matter how the team's season ends, the Yankees will soon face an interesting decision in regards to his future.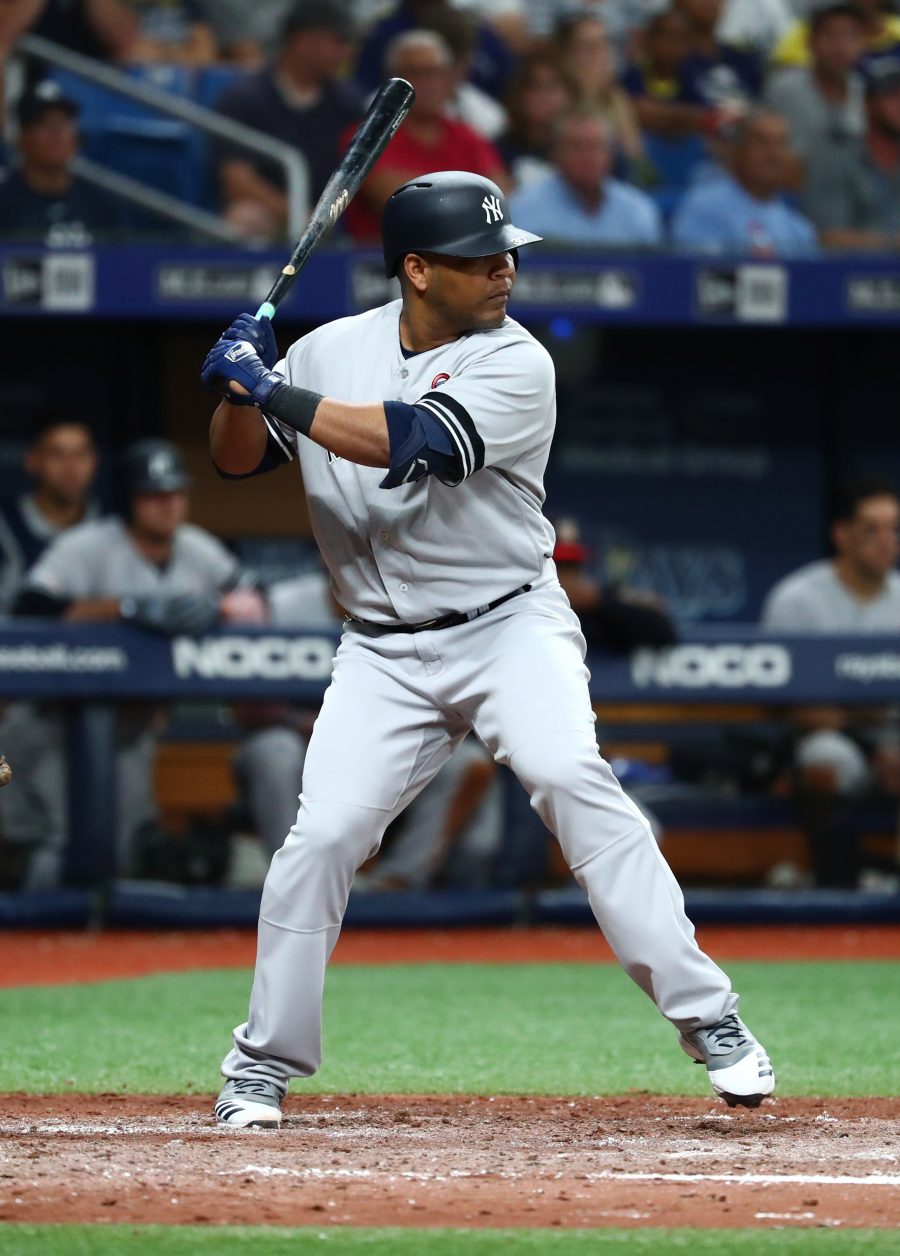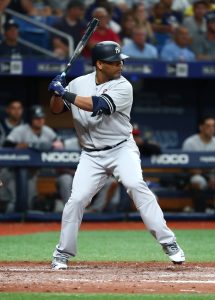 Encarnacion, whom the Yankees stunningly acquired from the Mariners back in June, slashed .249/.325/.531 with 13 home runs in 197 plate appearances after donning the pinstripes. Between the two teams, the 36-year-old concluded his regular season with a .244/.344/.531 line and 34 HRs over 456 trips to the plate. It's all the more laudable that Encarnacion smacked 30-plus homers for the eighth straight year despite missing extended time with injuries (a fractured wrist and a strained oblique).
Youth isn't on his side, but it's clear Encarnacion is still a formidable presence at the plate. Nevertheless, he's far from a lock to remain with the Yankees in 2020. They do control Encarnacion through next season, though retaining him would be costly. Yankees general manager Brian Cashman will have to choose whether to exercise Encarnacion's $20MM club option or buy him out for $5MM. For all we know, Encarnacion will go on a postseason rampage in the next few weeks, but that doesn't mean it'll influence Cashman's thinking. He did, after all, allow aging stars Hideki Matsui and Johnny Damon to walk in free agency after the franchise's most recent World Series title in 2009. Even Matsui's MVP honors in the Fall Classic weren't enough for the Yankees to re-sign him.
New York certainly has the financial might to keep Encarnacion around, but it also possesses several in-house options who could fill the DH role in a year. First basemen Luke Voit and Mike Ford figure to stay in the fold at league-minimum sums, while anyone in the Yankees' outfield surplus could also see a fair amount of time at the spot. Aaron Judge, Giancarlo Stanton and Aaron Hicks seem likely to return as the club's top three outfielders in 2020, but Clint Frazier and Mike Tauchman might also figure prominently into its plans. And the Yankees may choose to re-sign pending free agent Brett Gardner, quietly one of the most productive outfielders in franchise history, to remain a member of a crowded alignment in the grass.
Beyond the Yankees' group of outfielders, let's not forget about the presence of third baseman Miguel Andujar, who may be best served as a DH. Andujar thrived at the plate as a rookie in 2018 before missing almost all of this season because of a shoulder injury, but he was often maligned for his defense at the hot corner last year. With the emergence of low-cost replacement Gio Urshela at third this season, the Yankees could envision plenty of DH at-bats for Andujar in 2020.
Aside from Judge and Stanton, nobody from the abovementioned collection of names packs the punch Encarnacion does. However, the Yankees wouldn't be unrealistic in expecting quality offensive production from any of them, and letting Encarnacion go would open up spending room elsewhere (Astros co-ace/potential $200MM free agent Gerrit Cole looks like a fit on paper, for example). As of now, what do you expect to happen with Encarnacion in the offseason?
(Poll link for app users)