The Giants have hired Gabe Kapler as their new manager, Kerry Crowley of the Bay Area News Group was among those to report. Kapler will take over for longtime Giants skipper Bruce Bochy, who exited after a resoundingly successful 13-year run in which he helped the club to three World Series titles. He'll receive a three-year contract, per Alex Pavlovic of NBC Sports California.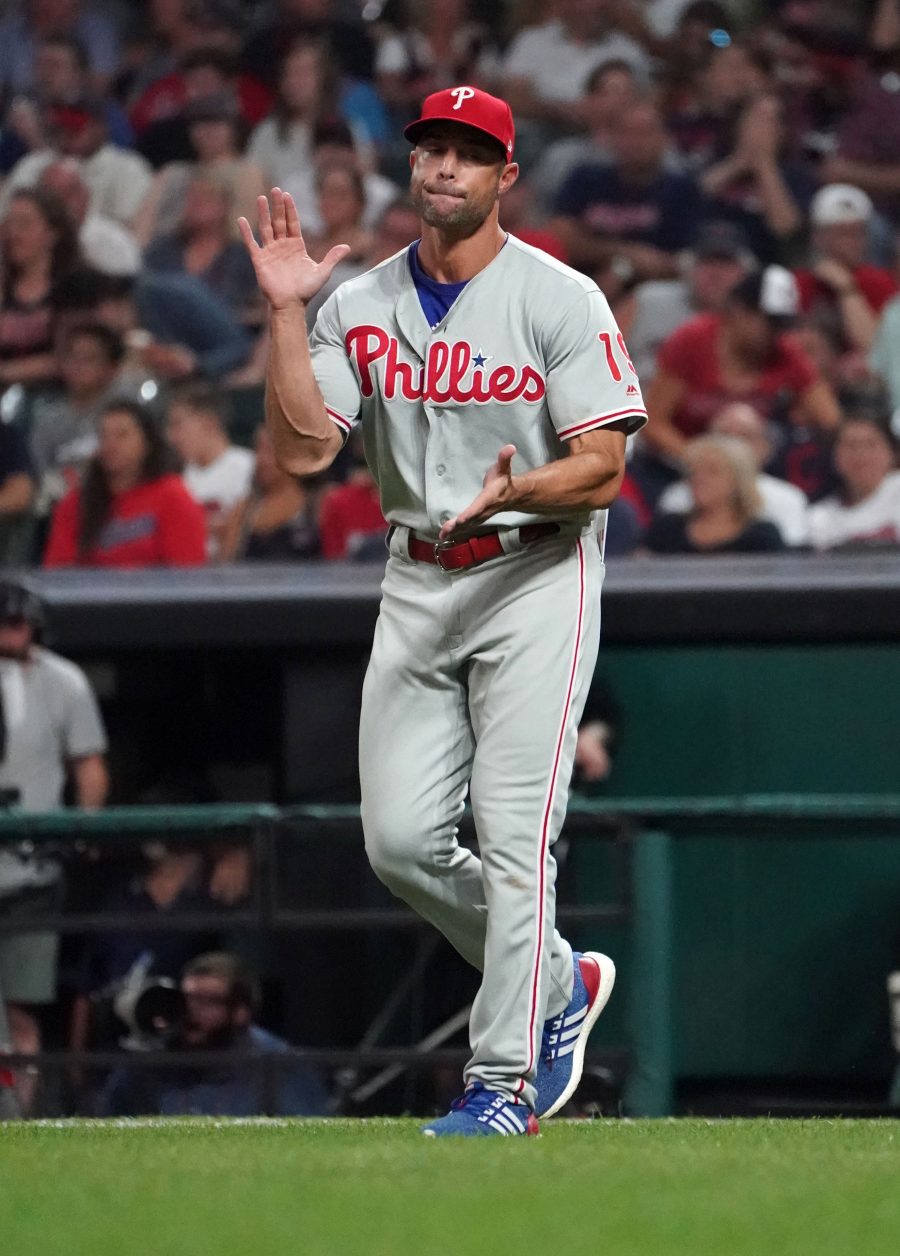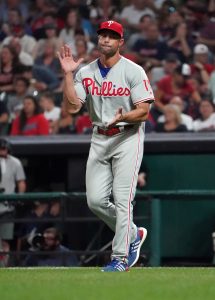 President of baseball operations Farhan Zaidi issued a glowing assessment of Kapler, saying:  "Our top priority in the next manager was to find someone who can build strong relationships with our players, coaches, front office and fans, and someone who has the drive and desire to win."
Zaidi continued: "After an exhaustive and comprehensive search, we are delighted to welcome Gabe Kapler as the next manager of the San Francisco Giants. In my personal experience in working with Gabe, there is no one who works harder and is more committed to getting the best out of the people around him.  This was also echoed in the feedback we received around the baseball community.  I look forward to working with Gabe to help return the Giants to its winning tradition."
The 44-year-old Kapler was among several candidates the Zaidi-led Giants spoke to in regards to their managerial position in recent weeks. Over the past several days, though, the search narrowed to Kapler, Astros bench coach Joe Espada and Rays bench coach Matt Quatraro. Espada looked like the favorite to assume the role just this past weekend, but he'll instead lose out to Kapler, who already comes with managerial experience at the major league level.
Kapler's on the heels of a two-year reign atop Philadelphia's dugout, though the former outfielder's initial run as a big league skipper didn't go all that well. The Phillies finished 80-82 in Kapler's first year and then went a similar 81-81 this season, despite numerous winter splashes designed to get the club back to the playoffs. In both seasons, the Phillies started well before fizzling over the summer.
While Kapler didn't succeed in Philly, he'll now enter into a San Francisco role where he already has a relationship with its chief baseball decision-maker. Kapler went into the interview process knowing Zaidi from the pair's days with the Dodgers. Kapler was the Dodgers' director of player development from 2015-17, during which Zaidi was their general manager. Over his time in Los Angeles, Kapler developed a reputation as someone open to analytics, which helped him land the job with the Phillies and likely factored into the Giants' call to name him as Bochy's successor.
While Kapler's coming off a year at the helm of a team that had playoff aspirations, he's now stepping into a job where patience is likely in order. The Giants are a few weeks removed from wrapping up their third straight sub-.500 season, so their roster is undoubtedly rife with flaws. Aging veterans such as catcher Buster Posey, first baseman Brandon Belt, shortstop Brandon Crawford, third baseman Evan Longoria (Kapler's teammate in Tampa Bay), and right-handers Jeff Samardzija and Johnny Cueto continue to eat up a significant amount of the Giants' payroll. Furthermore, the club's lacking premium young talent at the major league level, and high-end starter Madison Bumgarner and outstanding closer Will Smith could depart in free agency.
Kapler's now part of a brain trust that includes Zaidi and Scott Harris, whom the Giants just hired as their GM. The group could make announcements in regards to Kapler's coaching staff as early as Wednesday, according to Zaidi (via Pavlovic). San Francisco has already lost a couple of Bochy's former assistants, Hensley Meulens and Matt Herges, to other teams.
Photo courtesy of USA Today Sports Images.