Is there any prospect quite as exciting as a blue chip center fielder?  White Sox fans have been eagerly awaiting the arrival of Luis Robert ever since he signed for a $26MM bonus with the team back in May 2017.  It was a contract that put the Sox in the proverbial "penalty box" under the old international signing rules, yet the splurge seemed more than worthwhile given the Cuban outfielder's potential.
Robert's early progress was hampered by ankle and knee injuries, as well as a thumb sprain.  But, with a clean bill of health in 2019, Robert set upon tearing up the minor leagues, hitting a cumulative .328/.376/.624 with 32 homers and 36 stolen bases (out of 47 steal attempts) over 551 plate appearances for three different White Sox affiliates.  Robert moved from high-A Winston-Salem to Triple-A Charlotte by season's end, and though he only has 47 games and 223 PA at the Triple-A level, his .974 OPS in Charlotte left little doubt that the 22-year-old Robert is ready for the majors.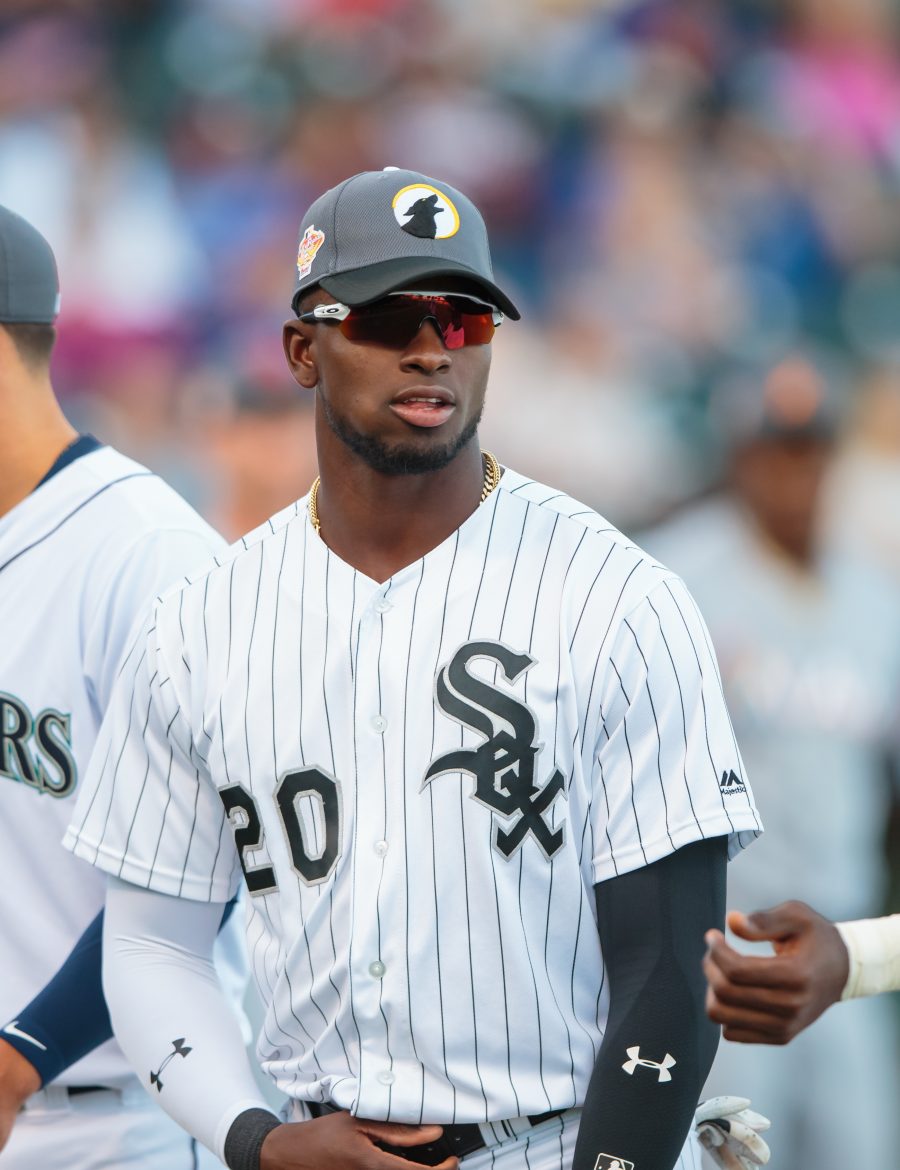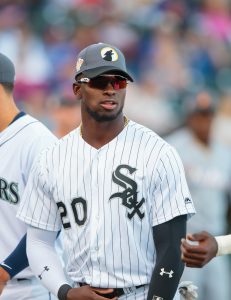 White Sox GM Rick Hahn feels the same way, telling reporters in his end-of-year press conference that the Chicago front office didn't see center field as an area of need this winter since Robert was slated to handle the position for much of the 2020 season.  As to when Robert could make his debut, however, is still up in the air, leaving open the possibility that the Sox could erase all service-time concerns and lock him into the Opening Day outfield by simply inking Robert to an extension.
If this scenario sounds familiar, the White Sox did the exact same thing with another star prospect in Eloy Jimenez last spring.  Before even appearing in a Major League game, Jimenez signed a six-year extension worth $43MM in guaranteed money, and could end up earning $75MM over an eight-year span if the contract's two club options are exercised.  The deal far exceeded the previous record extension for a player without any MLB experience, which was a six-year/$24MM guarantee for Scott Kingery from the Phillies prior to the 2018 season.  (The Mariners and first base prospect Evan White also agreed to a six-year pact for $24MM in guaranteed salary this past November.)
Robert's representatives are obviously likely to aim for an extension that will surpass Jimenez's deal, with the argument that their client offers more future value.  Like Jimenez, Robert is a top-five prospect in the eyes of MLB.com and Baseball America — which rank him third on their top-100 prospect rankings — while Baseball Prospectus' midseason top 50 ranking placed him fourth.  While Jimenez's batting ability is renowned, however, evaluators aren't certain if he'll be able to offer much defensively as a corner outfielder, and a move to first base could be necessary even within a few seasons.
In Robert's case, while there is some question as to whether he'll stick as a center fielder over the long term, he certainly projects to play up the middle for at least the opening portion of his career, which only adds to his five-tool potential.  His 30-30 season across the minors in 2019 indicated his power and speed, and BA and MLB.com rank his throwing arm in the 55-60 range on the 20-80 scouting scale.  Robert's plate discipline is perhaps still a work in progress since he only posted 28 walks against 129 strikeouts last season, though it isn't unusual for any young player to deal with a lot of swing-and-miss early in his career.  MLB.com's scouting report cites Yoan Moncada as a possible comp, and Moncada significantly reduced his own strikeout problems (a league-high 217 in 2018 to 154 in 2019) with the help of Chicago's hitting coaches.
Beyond the argument that Robert has the higher ceiling than Jimenez, Robert can also seek the higher deal since he has less incentive to sign an extension.  Robert already has that $26MM, remember, so he has already banked one life-changing fortune from his baseball career.  (Jimenez, by contrast, had "only" his initial $2.8MM signing bonus from the Cubs.)  Unless the White Sox were to offer Robert something far above and beyond Jimenez's contract, Robert might prefer to just bet on himself and see how his initial season or seasons progress before considering long-term deals.
Without an extension in place, the White Sox could keep Robert in the minors for at least the first few weeks of the season, or at least long enough to ensure that they'll get a seventh year of control over his services.  This would be the latest instance of a team manipulating a top prospect's service time, and this entire practice has been put under the microscope this offseason now that Kris Bryant's service time grievance is currently being examined by an arbitrator.  While the arbitrator is widely expected to rule in the Cubs' favor, a decision reducing Bryant's remaining team control from two years to one would send many shockwaves around the baseball world, and impact how every club handles promoting its best minor leaguers in the future.  As such, the White Sox might wait until the arbitrator's ruling before fully diving into extension negotiations with Robert.
Beyond Jimenez, Hahn has extended several other promising White Sox players (i.e. Tim Anderson, Adam Eaton, Jose Quintana, Chris Sale) early in their careers over his seven-plus years as general manager.  A potential Robert contract could be the most unique and, in fact, most expensive of the bunch, though it would mark the latest aggressive move in a winter that has already seen Yasmani Grandal, Edwin Encarnacion, Dallas Keuchel, and Gio Gonzalez come to the South Side in free agency.  Since the club's rebuild is clearly over, making Chicago's center fielder of the future into part of the present could be the next step in the lead-up to the most anticipated White Sox Opening Day in years.
Photo courtesy of USA Today Sports Images