1:00pm: The Dodgers have announced Muncy's contract extension.
11:20am: Muncy's deal will be paid out in the form of a $4.5MM signing bonus and a $1MM salary in 2020, followed by salaries of $7.5MM in 2021 and $11.5MM in 2022, DiGiovanna tweets.
10:44am: The Dodgers and slugging infielder Max Muncy have agreed to a three-year, $26MM extension that contains a club option for a fourth season, Ken Rosenthal of The Athletic reports (via Twitter). The $26MM guarantee will cover all three of Muncy's would-be arbitration seasons (2020-22), while the fourth-year option will give the Dodgers the chance to control a free-agent year for an additional $13MM or take a $1.5MM buyout, per Mike DiGiovanna of the L.A. Times (Twitter link). Muncy is represented by Hub Sports Management.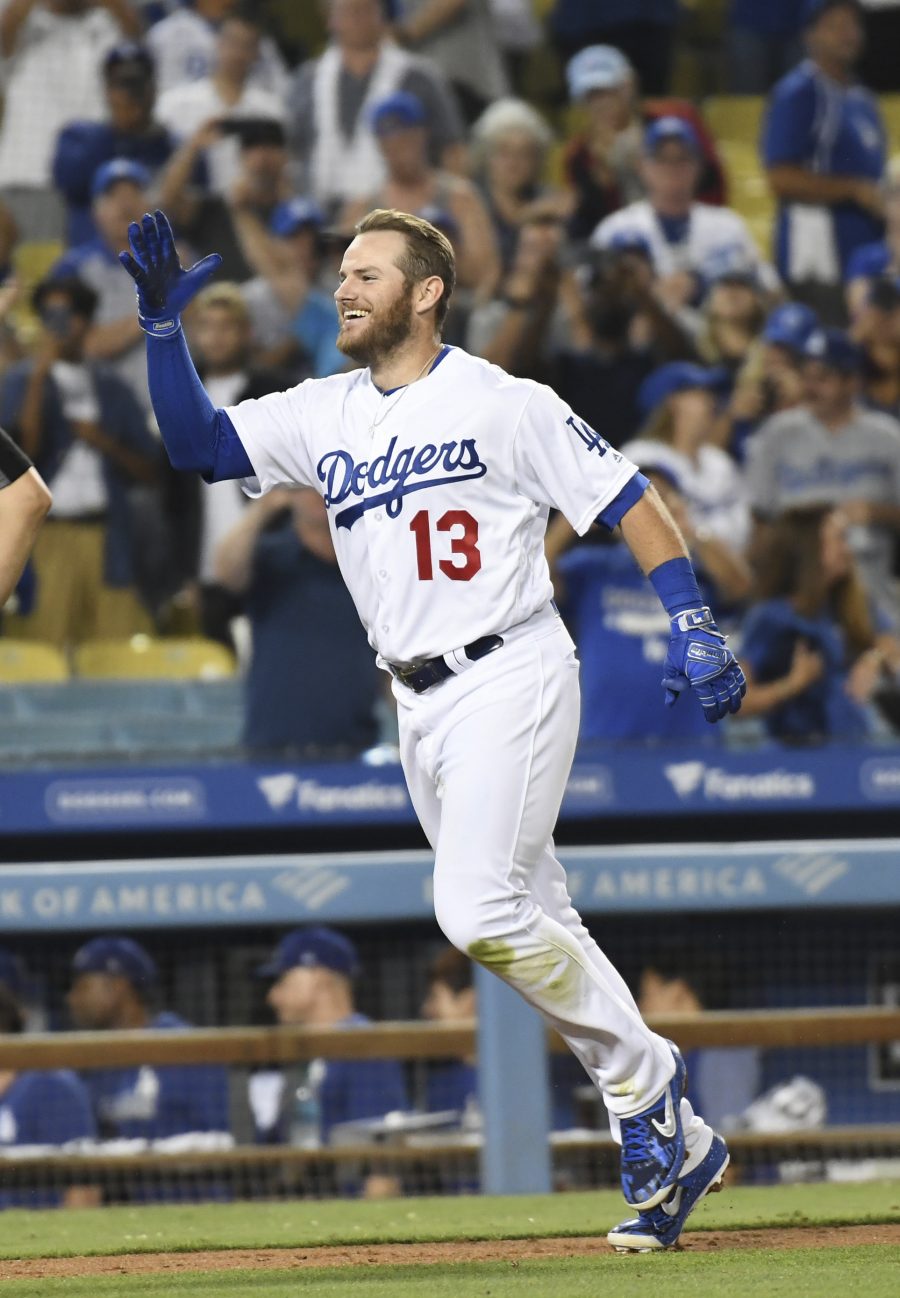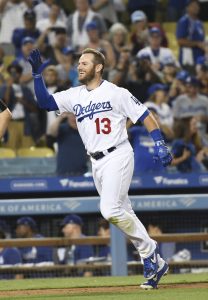 Muncy, 29, was eligible for arbitration for the first time this winter and had yet to settle on a salary for the upcoming season. His camp submitted a $4.675MM salary figure, while the Dodgers countered with a $4MM offer of their own (as shown in MLBTR's Arbitration Tracker). Rather than go to a hearing, the two sides have instead agreed to a longer-term pact that'll eliminate the need to ever deal with the arbitration process again while also prolonging the Dodgers' control over the late-blooming slugger for an additional season.
Few took notice when Muncy was released by the Athletics at the end of Spring Training 2017 and quickly latched on with the Dodgers as a minor league free agent. But Muncy laid waste to Triple-A pitching in '17 (.309/.414/.491) and found himself in the big leagues with the Dodgers early in 2018. Fast forward two seasons, and Muncy has turned in consecutive 35-homer campaigns while bashing big league pitching to the tune of a .256/.381/.545 slash with 70 home runs, 39 doubles and three triples in 1070 plate appearances (something to keep in mind when prepping the ever-clever "print the playoff tickets!" response to a minor league signing).
Not only has Muncy unexpectedly given the Dodgers a thunderous bat to add to the middle of an already deep and imposing lineup, he's also proven to be at least a passable defender at each of first base, second base and third base, helping to give manager Dave Roberts some defensive versatility. And while he was initially used as more of a platoon player, the left-handed-hitting Muncy has seen increased opportunities against southpaws, crushing them at a .268/.365/.529 clip in 2019 and hitting a combined .263/.363/.529 in 259 plate appearances against same-handed opponents dating back to Opening Day 2018.
The guaranteed portion of Muncy's contract runs through his age-31 season, and assuming he maintains anything close to this level of productivity, the $13MM option on his age-32 campaign will also be picked up. That'd position him to reach the open market at the relatively late age of 33, but for a player who didn't solidify himself as a big leaguer until he'd already turned 27, it's hardly a surprise to see a willingness to delay his path to free agency in exchange for that first enormous payday.
From the Dodgers' vantage point, they'll lock up a key asset on a deal that hardly breaks the bank for them, but it's still worth noting that the extension could more than double Muncy's luxury-tax price point in the short term. Muncy would've counted for either $4MM or $4.675MM against the luxury tax had he agreed to a one-year deal at one of the two submitted figures, but the average annual value of his extension ($8.667MM) will now be the figure that counts against that tax line.
Depending on how the chips fall in the yet-to-be-finalized trades centering around Mookie Betts, David Price and Joc Pederson, this extension could very well put the Dodgers slightly over the $208MM barrier. Adding Muncy's extension, adding Betts/Price but subtracting the portion of Price's contract paid by the Red Sox and subtracting Pederson's salary would still place the Dodgers a couple million over the line, per the projections of Roster Resource's Jason Martinez. Then again, the Dodgers would still have time to work to reduce that number if ownership's goal is indeed to remain south of the tax ceiling. And, of course, as a first-time offender — the Dodgers didn't exceed the tax threshold in 2019 — L.A.'s "penalty" would amount to a mere 20 percent slap on the wrist for every dollar north of $208MM.