Two years ago today, a struggling San Diego club doled out what was then the largest contract in franchise history. The Padres added free-agent first baseman Eric Hosmer on an eight-year, $144MM deal, no doubt hoping he'd help legitimize a team that was then stuck in an 11-year playoff drought. That skid has continued since the Padres picked up Hosmer, however.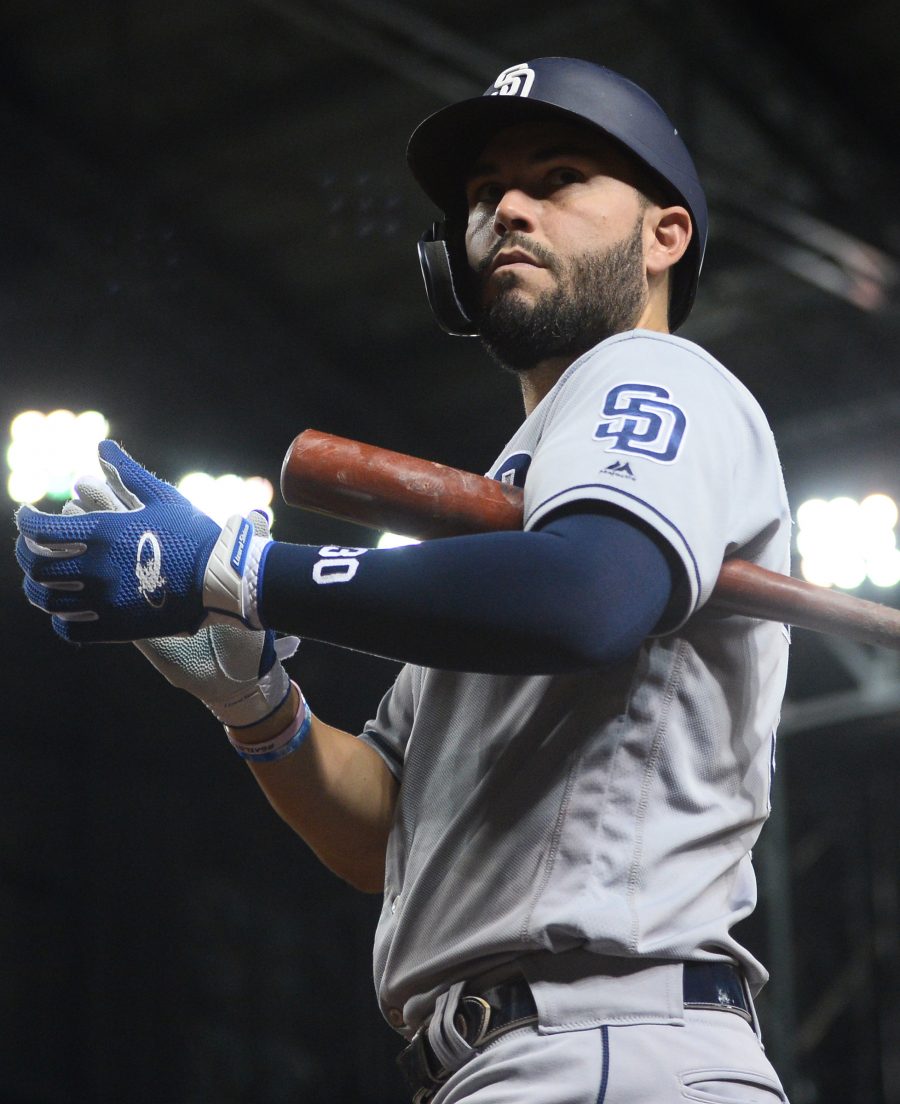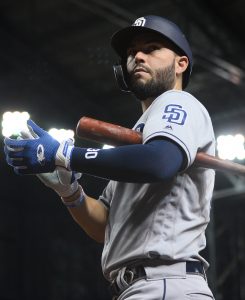 The Royals made Hosmer the third overall pick in 2008, and he remained among the game's most prized prospects during his time in their farm system. Hosmer further upped his stock with a quality rookie season in the majors in 2011, the beginning of an up-and-down career. He wound up turning in two sub-replacement-level seasons as a Royal, yet the highs were high when they came. Hosmer took home four Gold Gloves in KC, earned an All-Star nod in 2016 and was an important part of the franchise's first World Series-winning season (2015) since 1985.
The Royals' descent in the standings began in 2016, the year after their title-winning campaign, as Hosmer was again closer to replacement level than truly valuable. But Hosmer rebounded in a big way the next season, batting a personal-best .318/.385/.498 with career highs in home runs (25) and fWAR (4.0). Thanks in part to his production that year and his well-regarded clubhouse presence, the Royals – despite being at the start of a rebuild – wanted to keep Hosmer when he became a free agent. In the end, though, they couldn't keep him from heading to San Diego, which hauled in Hosmer after he remained on the open market for much longer than expected.
At least during the initial stages of his contract, the Padres were banking on 2017-esque production from Hosmer. Unfortunately for them, Hosmer has been more Hyde than Jekyll in their uniform. He accounted for negative fWARs in each of his first two seasons as a Padre, totaling minus-0.5 over a team-leading 1,344 trips to the plate. His .259/.316/.412 line as a Padre has been 7 percent worse than the league-average offensive output, according to wRC+.
Based on his numbers as a Padre, it's fair to say the Hosmer signing has been regrettable for the Padres. And it has caused other complications, including with Wil Myers. While Myers was the Padres' first baseman when they signed Hosmer, he then had to shift to the outfield and hasn't offered much production since. Consequently, Myers has been the subject of trade rumors for multiple years, including at this very moment. He's a poor fit on a team that's committed to Hosmer for the foreseeable future, and general manager A.J. Preller has worked to get rid of Myers as a result.
The fact that the Padres also have quite a bit of payroll tied up in Hosmer only adds to their problems. Their combined $444MM guarantees to Hosmer and third baseman Manny Machado – whose $300MM pact trumps Hosmer's – might say otherwise, but they've never ranked among the freest spenders in the game (though they are on track for a franchise-high payroll in 2020). Every dollar counts in the Padres' situation, so squandering nine figures on a player who has had so much trouble producing in their uniform could have negative ramifications for years.
Although they can't be pleased with what Hosmer has given them thus far, he's unlikely to go anywhere. Agent Scott Boras included full no-trade rights in the first three seasons of Hosmer's deal when he negotiated it, for one. The contract also has an opt-out clause after the fifth year, though the way things have gone lately, it's hard to imagine Hosmer walking away from the Padres. He'll certainly be in San Diego in 2020, when the club will hope his age-30 campaign goes far better than his previous couple seasons.
Photo courtesy of USA Today Sports Images.