There's little getting around the fact that the Pirates set back their franchise by years when trading Tyler Glasnow, Austin Meadows and Shane Baz for Chris Archer prior to the 2018 trade deadline. The move had a cascading series of implications for the organization and quite likely contributed to the ousting of GM Neal Huntington, manager Clint Hurdle and pitching coach Ray Searage to varying extents. The Archer trade was bad. It cannot be undone. But is Archer a sunk cost? I'm not so certain of that.
When looking at Archer's struggles in Pittsburgh, it's worth noting that the Pirates asked him to dust off a two-seamer/sinker that he hadn't thrown since 2014. The Pirates' fascination with two-seamers was nothing new; it was a pitch they preferred all their pitchers to incorporate into their arsenals — sometimes to their detriment. Glasnow himself opened up about this when he called the Pirates "behind the times" in a revealing interview with the Pittsburgh Post-Gazette's Jason Mackey — a piece that serves as a rather damning indictment on the prior regime in Pittsburgh, which was once renowned for unearthing hidden pitching value.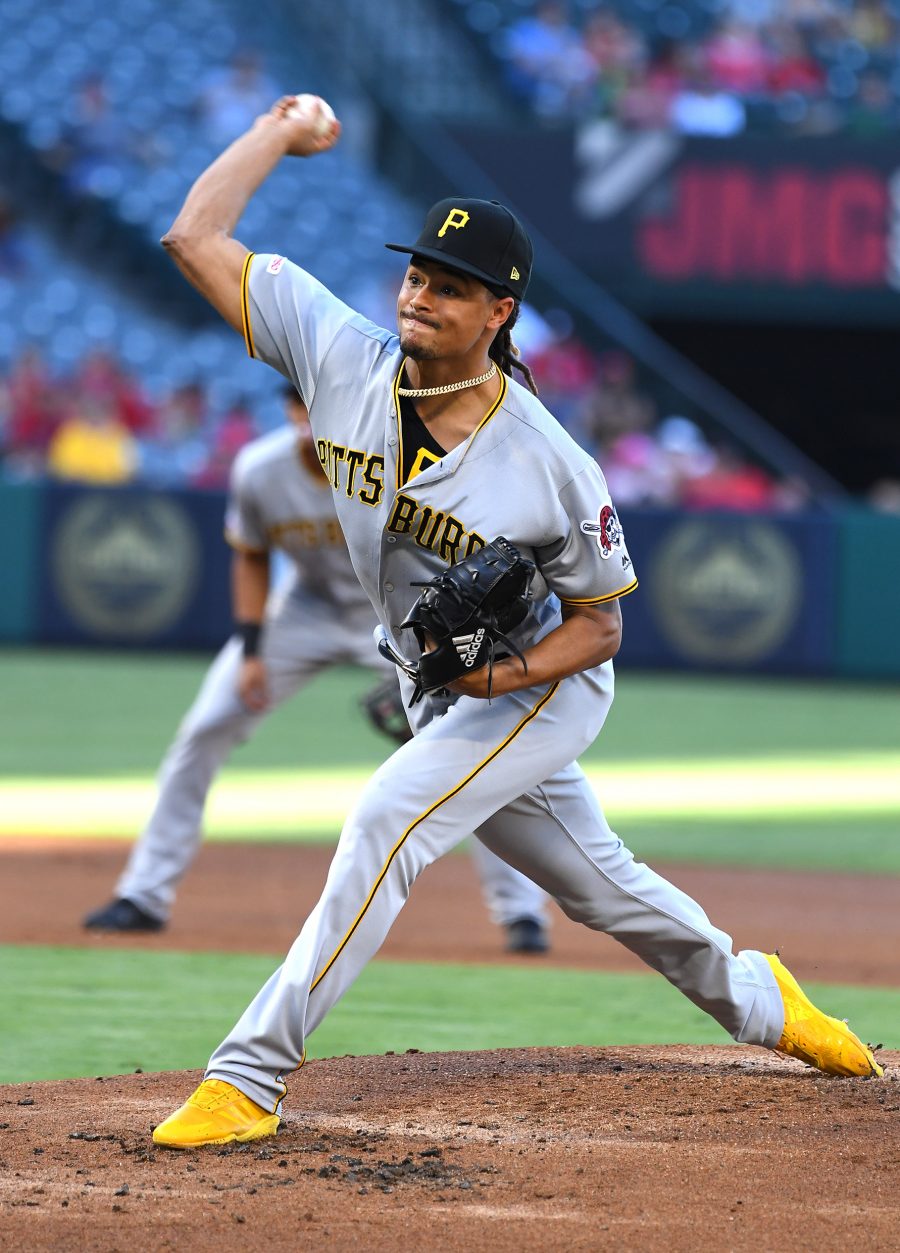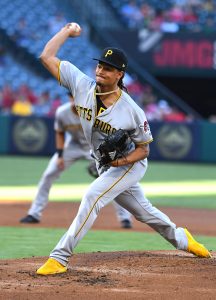 A quarter of the pitches Glasnow threw with the Pirates in 2017 were sinkers. He scrapped the pitch entirely with Tampa Bay. Nearly 18 percent of the pitches Gerrit Cole threw in five seasons with Pittsburgh were sinkers; he threw 13 total sinkers in 2019 with the Astros and nearly won a Cy Young Award. Glasnow also indicated that the Pirates emphasized pitching down and in rather than at the top of the strike zone; a look at Jordan Lyles' heatmaps reveals that when deviated from that gameplan upon being traded to the Brewers he found quite a bit more success.
This isn't to say the two-seamer-heavy approach never worked. As Mackey observed in his interview, there were indeed success stories — Francisco Liriano and J.A. Happ among them. But teams have increasingly moved away from shoehorning every pitcher on their roster into the same organizational pitching philosophy when it's clearly not working for a certain pitcher.
To the Pirates' credit, they eventually did allow Archer to scrap his sinker in 2019 — and the overall results still weren't great. He posted a 4.65 ERA in 12 sinker-free starts. But looking beyond ERA, there was more reason to be optimistic. Archer posted a 5.85 ERA, a 6.07 FIP and a 4.93 xFIP while incorporating the sinker into his repertoire until mid-June of this past season. Upon ditching that pitch? He sat at 4.42/3.78/3.70 in those same measures. He also induced substantially more swings and misses and seemed to control his arsenal more effectively:
| | | | | | | |
| --- | --- | --- | --- | --- | --- | --- |
| | K% | BB% | First-Pitch-Strike% | K-BB% | SwStr% | Chase% |
| Archer w/ sinker | 23.9% | 11.4% | 58.1% | 12.5% | 12.3% | 29.8% |
| Archer w/out sinker | 31.2% | 9.3% | 65.4% | 21.9% | 13.7% | 34.0% |
Once he scrapped the sinker, Archer walked fewer hitters, worked ahead in more counts and generally looked like a superior pitcher. Archer also saw his home-run rate plummet from 2.37 HR/9 to 1.31 HR/9 once he changed up his pitch mix — and it's important to point out that homers were never a major problem for him prior to this past season's juiced ball environment. Archer entered the 2019 season with a career 1.01 HR/9 mark and saw that number skyrocket to 1.88 on the year. Again, his sinker contributed; about one percent of Archer's non-sinker offerings were hit for home runs. Five of the 203 sinkers he threw wound up going over the fence (2.5 percent).
We're looking at a small sample, but it's clear that Archer's sinker was an awful pitch for him in 2019. He might not be an ace even if he goes back to a full season of four-seamers, but the non-sinker version of Archer in 2019 was a perfectly passable pitcher. And if the ball reverts to a more traditional composition and Archer's home-run rate backs down toward his career levels, he might even look more like the pitcher the Pirates hoped they were acquiring when surrendering Glasnow, Meadows and Baz in that deal. (Alas, even if that does come to pass, it's exceedingly difficult to imagine the scales of the deal tipping all the way back to Pittsburgh's direction.)
The manner in which Archer is able to capitalize on what seems likely to be a four-seam-heavy approach will be critical for the fate of both Archer himself and the Pirates. Archer's $9MM option for 2020 was something of a no-brainer given the hefty $1.75MM buyout and the fact that his contract contained a second club option. The option decision on him this winter is far less in his favor. Pittsburgh (or more likely another club) will hold an $11MM option over Archer with a much smaller $250K buyout. The 2020 option decision was a net $7.25MM call, but it'll be a $10.75MM call next winter. That's probably not getting picked up if he looks more like a rebound candidate than a bona fide big league starter.
Archer's performance, of course, also has significant impact for the Pirates' future. If he's throwing well early in the season — whenever that may be — and looks like he's back to his old ways (or, ideally, better than ever), Archer will become a premier trade chip. If he looks more like first-half Archer from 2019, the Bucs might simply look to dump his salary in a "take what you can get" type of deal.