The Reds' Eugenio Suarez has morphed into one of the majors' most valuable third basemen over the past few years. Dating back to 2017, Suarez has accounted for 12.3 fWAR – the eighth-highest figure at his position and one that puts him in company with names like Kris Bryant and Josh Donaldson. At this point, it's fair to call Suarez a cornerstone for the Reds, who signed him to a seven-year extension worth $66MM after his breakout effort in '17. That now looks like a brilliant move from the team's perspective, while acquiring him in the first place counts as one of former general manager Walt Jocketty's shrewdest decisions atop their front office.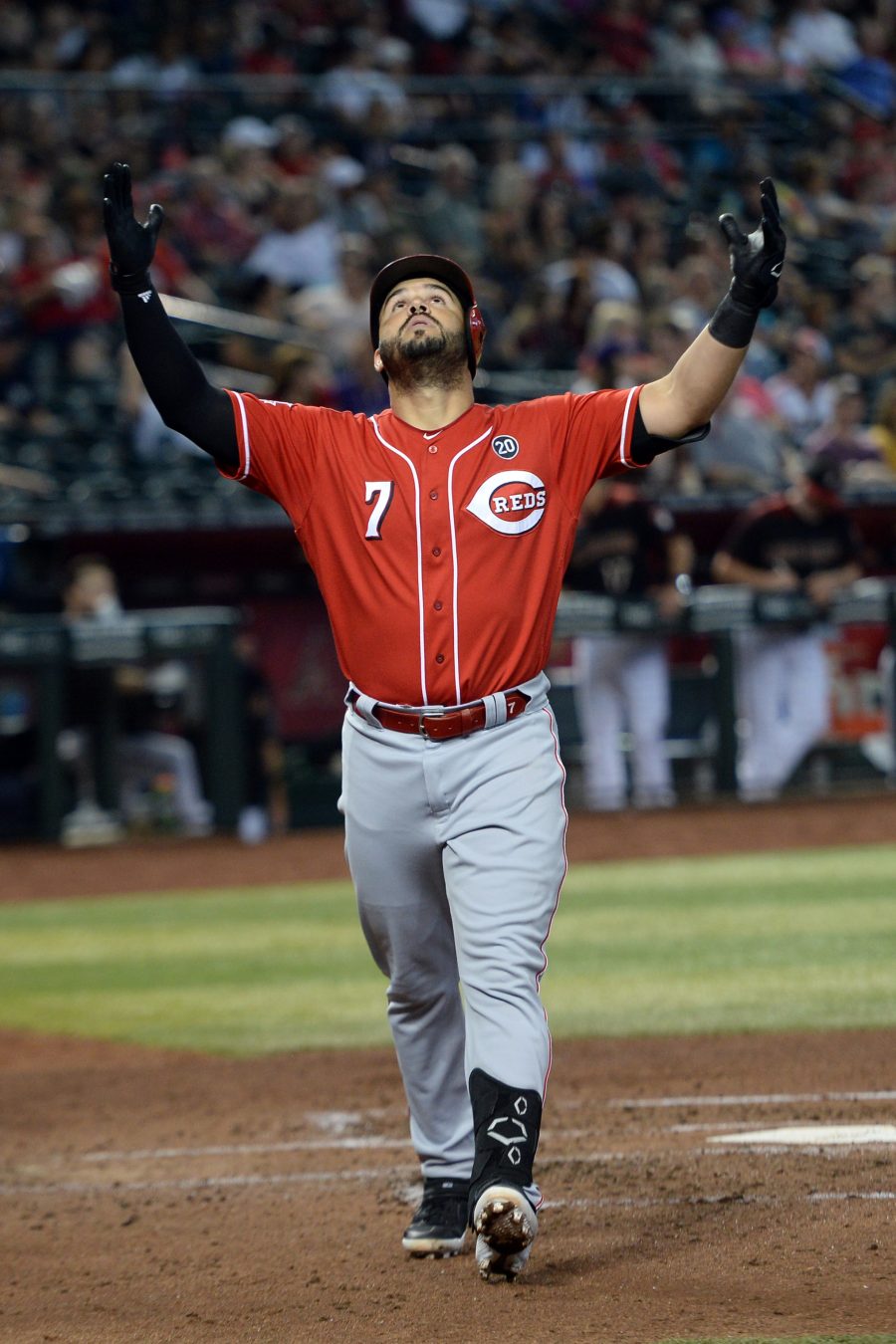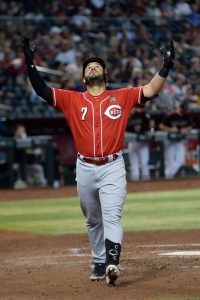 Let's start with how Suarez got to this level after first joining the Tigers as a free agent out of Venezuela in 2008. Within five years, Suarez was regarded among the top five prospects in their system, though he didn't wow anyone during his lone action in Detroit's uniform. In his first season in the majors in 2014, Suarez played shortstop and batted .242/.316/.336 (86 wRC+) with 0.9 fWAR over 277 plate appearances and 85 games. The Tigers then shipped him and pitching prospect Jonathon Crawford to Cincinnati for right-hander Alfredo Simon heading into the 2015 season.
Simon was, of course, the headliner when the trade occurred. Then 33 years old, Simon was coming off an All-Star season in which he pitched to a 3.44 ERA/4.33 FIP over 196 1/3 innings. It was just the first season as a full-time starter for Simon, who functioned either as a reliever or a swingman in prior years. Unfortunately for Detroit, it would go down as his sole effective season from the rotation, though that wasn't entirely surprising.
As MLBTR's Jeff Todd wrote when the trade happened: "Of course, Simon comes with plenty of questions as to whether he can repeat his effort. ERA estimators were not nearly as high on his work last year. And his ERA ballooned to 4.52 in the second half of the season."
The Tigers didn't make the playoffs in 2015, which proved to be Simon's lone year with the franchise, and he was only able to muster a 5.05 ERA/4.77 FIP in 187 frames along the way. Then-president of baseball operations Dave Dombrowski, who acquired Simon, didn't make it through the season. Simon went back to the Reds in free agency thereafter, but he also struggled in his return to Cincy and hasn't been heard from since at the major league level.
So, buying one year of control over Simon clearly didn't go as hoped for the Tigers. It gets worse when you consider what they gave up. Sure, Crawford – the Tigers' first-round pick in 2013 – didn't amount to anything in the majors. In fact, he never even advanced beyond the High-A level, where he last pitched in 2017. Conversely, Suarez can be counted as one who got away for the Tigers.
It took Suarez until 2017 to truly find his groove in a Reds uniform, but as mentioned, he has established himself as a highly valuable member of the team and someone who could help key their resurgence sometime soon. Now a prolific slugger, Suarez has combined for 130 home runs in the past four seasons. He hit a jaw-dropping 49 last year to finish second in the majors, trailing only Mets Rookie of the Year winner Pete Alonso. Additionally, Suarez managed a .271/.358/.572 line (good for a 133 wRC+), totaled a personal-high 4.5 fWAR and missed a mere three of the Reds' 162 games.
Suarez, still just 28, is on track to stay a Red through at least 2024. He'll make reasonable salaries ranging from $9.25MM to $11MM through then, and the Reds will have a decision to make on a club option come 2025 ($15MM guarantee versus $2MM buyout). By FanGraphs' estimate, Suarez's production in Cincinnati has already been worth around $116MM. All the Tigers got for parting with that was a disappointing season from Simon, and they still haven't found a clear answer at third since moving on from Suarez.
Photo courtesy of USA Today Sports Images.