The parallels between the Giants' Joey Bart and the Orioles' Adley Rutschman are plentiful. Both were standout catchers at reputable Division-I schools –Bart at Georgia Tech and Rutschman at Oregon State. Bart was in the running for the No. 1 overall pick in 2018 but went second overall to San Francisco. A year later, in 2019, Rutschman went No. 1 overall to Baltimore. Both draw significant praise for their defensive skills — each received a 60-grade on the 20-80 scale at both FanGraphs and MLB.com — as well as their raw power (again, both 60s). They're widely considered to be the top two catching prospects in the game.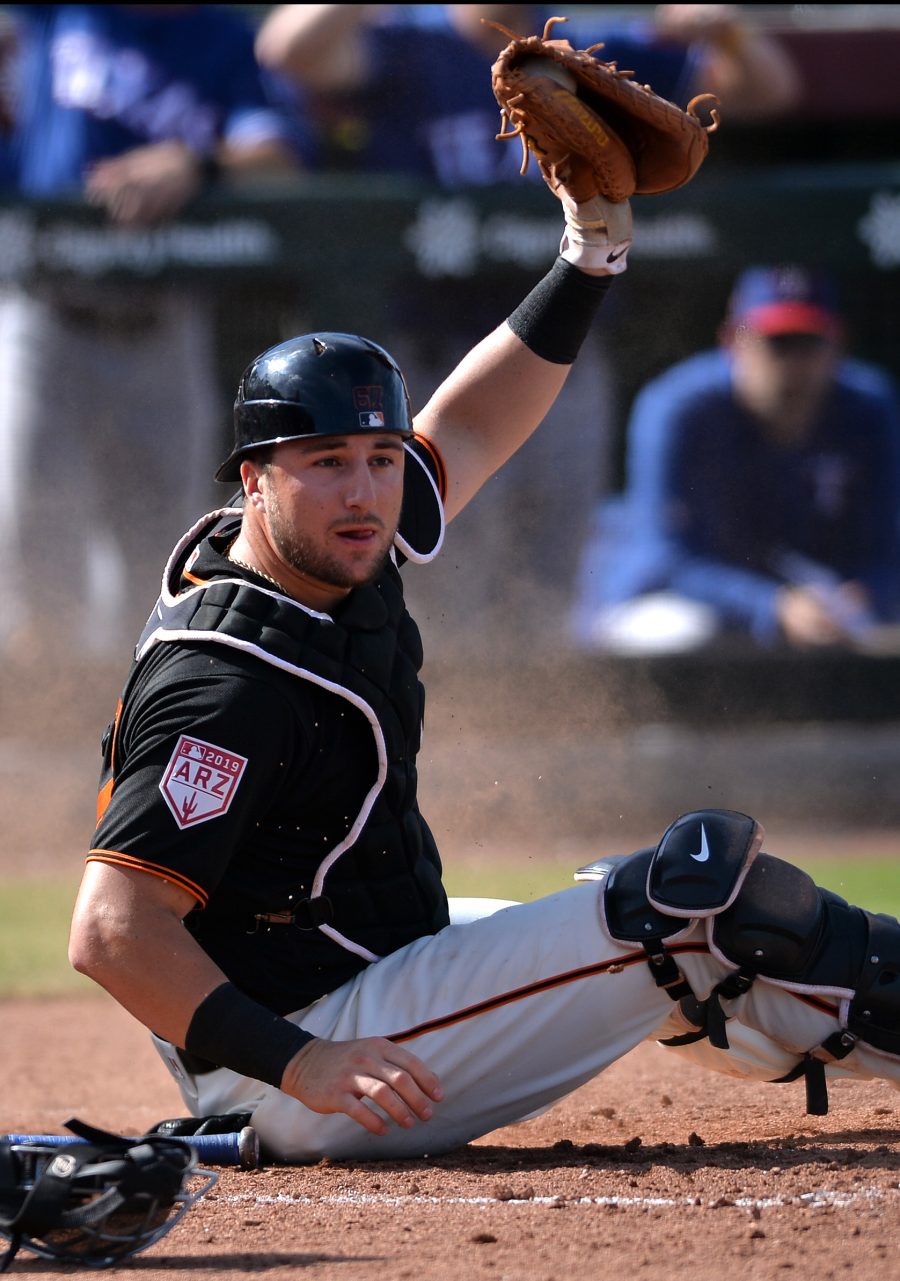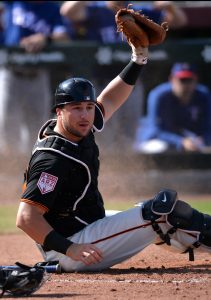 Bart 23, is about 14 months older than Rutschman and has already climbed as high as Double-A on the minor league ladder. He spent most of the 2019 season in Class-A Advanced, hitting .265/.315/.479 (116 wRC+) before a 22-game stint in Double-A where he finished on a tear: .316/.368/.544 (163 wRC+). Bart went on to the Arizona Fall League and hit .333/.524/.767 with four homers in 42 plate appearances before a broken thumb cut his AFL stint short. He could stand to improve his plate discipline (6.2 percent walk rate), but Bart also didn't strike out at a particularly alarming rate (21 percent).
Behind the plate, Bart posted a rather pedestrian 27 percent caught-stealing rate across those two minor league levels before absolutely owning the run game in the AFL, where he caught nine of the 13 runners who attempted to take a base against him. Scouting reports praise his receiving and framing abilities as well as his ability to block pitches in the dirt — all things you'd expect for a catcher who was named ACC Defensive Player of the Year prior to being drafted in 2018. With Buster Posey's contract winding down and his production waning, it's not out of the question to think that Bart could debut in 2020 if the season is able to get underway at some point. If not, a 2021 debut should be considered likely, barring some major injury.
The 22-year-old Rutschman, meanwhile, is obviously further from the Majors but offers many of the same skills. He's touted as a high-end defensive catcher with a strong arm behind the plate and plenty of pop with the bat. Rutschman hit .254/.351/.423 with a hearty 13 percent walk rate through 154 plate appearances in his pro debut, topping out with Class-A Delmarva. He struck out in just 17.5 percent of those plate appearances, although it's worth pointing out that he really hasn't faced any pitching that's older and more experienced than he is just yet.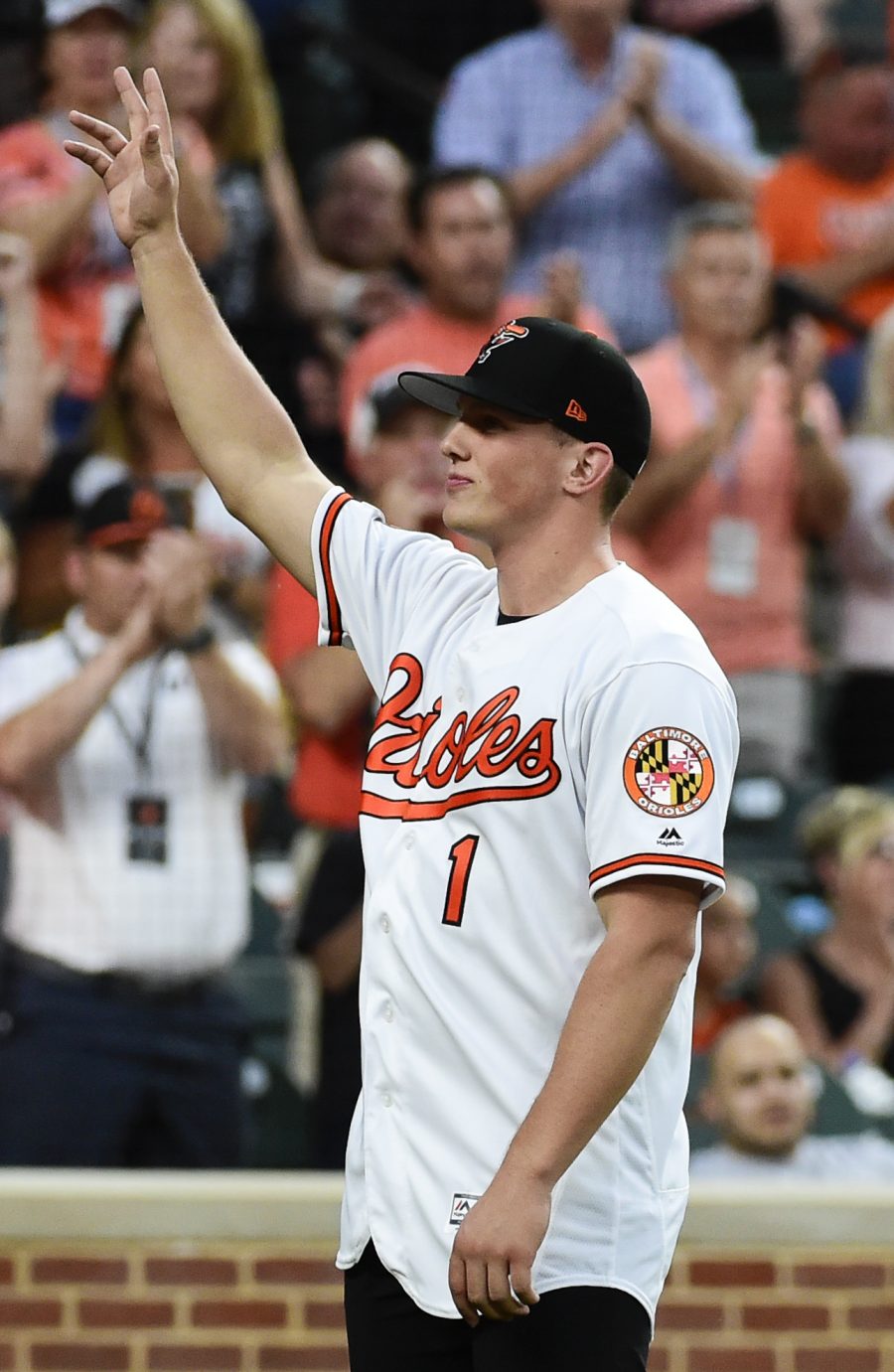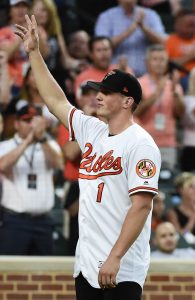 Unlike Bart, Rutschman is a switch-hitter. He has power from both sides of the dish even if most reports agree that his left-handed swing is superior to his right-handed swing. He threw out seven of the 11 hitters who tried to steal against him in his limited pro debut and, by all accounts, should be adept at controlling runners, calling a game, blocking pitches in the dirt and framing. It's reasonable to expect that he'll be in the Majors by 2022 — and a 2021 debut isn't all that far-fetched (depending on any service time games the Orioles do or don't feel like playing).
Given that Bart and Rutschman were elite college catchers who went within the first two picks of a draft class in consecutive seasons, this likely isn't the only place you'll see the two of them compared in the coming years. Rutschman is generally ranked more highly on prospect lists, although not by much in some cases. He's No. 4 to Bart's 14 at MLB.com and No. 5 against Bart's 10 at FanGraphs. Other publications have a bit more distance between them, including Baseball America (Rutschman at 5, Bart at 32), Baseball Prospectus (Rutschman at 4, Bart at 25) and The Athletic (Rutschman at 10, Bart at 44). Prospect rankings are in a constant state of flux, though, and the pair is close enough that the consensus opinion could easily change in a few months' time.
It's clear that both are expected to become high-end catchers with All-Star potential, but let's open up the debate (link to poll for Trade Rumors mobile app users)…