To say it was a low-spending winter for the Indians would be an understatement. They largely stayed away from doling out guaranteed contracts, but the one-year, $1.5MM pact they handed outfielder Domingo Santana was among the few. The Indians are hoping Santana can turn the clock back a couple seasons and help them reclaim the American League Central from the reigning division champion Twins. If there is a season in 2020, Santana figures to at least open it as a prominent member of the Indians' lineup.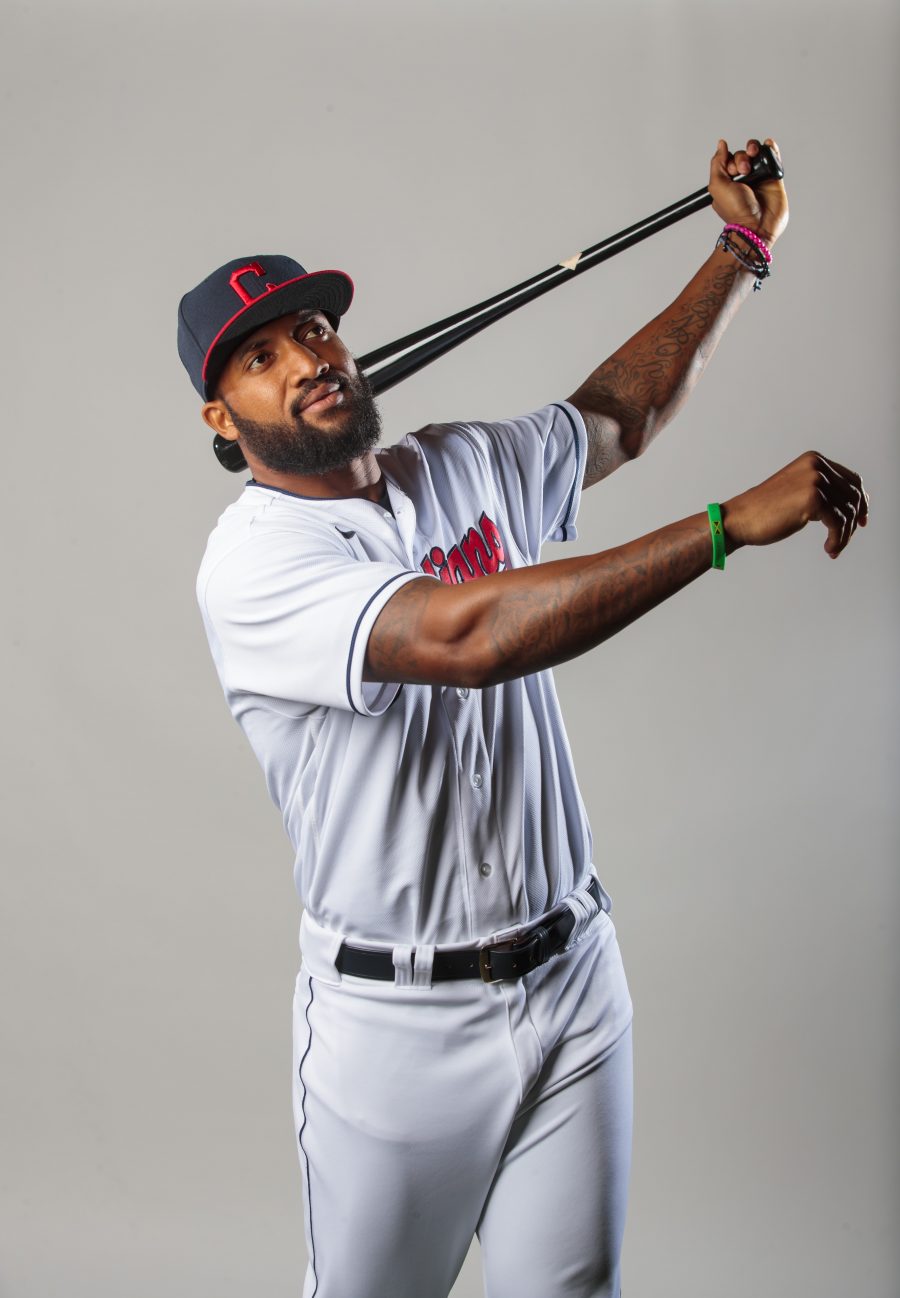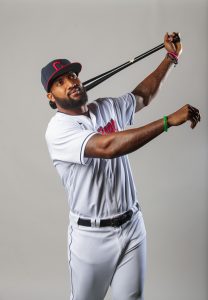 In the event that the Indians get something resembling the 2017 version of Santana, it'll go down as one of the shrewdest bargain signings of the offseason. As a member of the Brewers that year, Santana batted .278/.371/.505 (127 wRC+) with 30 home runs, 15 stolen bases and 3.3 fWAR in 607 plate appearances. Santana crashed to earth the next year, though, and the Brewers traded him to the Mariners during the ensuing offseason.
At first, the Santana pickup looked like a wise move by the Mariners. Santana was an effective offensive player during the first half of the season, but thanks in part to a nagging right elbow injury, his production tanked from July onward. Santana wound up posting a .253/.329/.441 line (good for a 107 wRC+) with 21 homers and eight steals over 507 PA. That's not going to cut it for someone who was inept in the field, where he accounted for a horrific minus-16 Defensive Runs Saved and a minus-16.1 Ultimate Zone Rating. Santana's defensive troubles helped overshadow his passable performance at the plate, rendering him a replacement-level player (0.0 fWAR). As a result, the Mariners non-tendered Santana during the winter in lieu of paying him a projected $4.4MM in arbitration.
Based on the numbers he put up from 2018-19, Santana's days as an impact contributor could be over. And he didn't help himself during spring training before it shut down, collecting twice as many strikeouts as hits (10 to five) in an admittedly small sample size consisting of 25 trips to the plate. That said, there may be at least some hope for a revival on the offensive side. As mentioned, Santana's elbow failed him in 2019 and had a hand in his horrid second-half output, so staying healthy this year would bode well for a rebound. Plus, it's worth noting that Santana fared rather nicely in multiple Statcast categories as a Mariner. He ranked in the league's 69th percentile in hard-hit rate and expected weighted on-base average (.347, compared to a .326 real wOBA), and in its 74th percentile in expected slugging percentage (.492). Santana also finished with an excellent .483 xwOBA on contact.
One clear issue for Santana is that he had great difficulty actually putting the bat on the ball last year, finishing 11th worst among 135 qualifiers in contact percentage (69.9) and dead last in strikeout rate (32.3). But an overwhelming amount of strikeouts is what everyone has come to expect from Santana, who has fanned 32 percent of the time since he debuted in the majors in 2014. Even in his career-best 2017, Santana went down on strikes at a 29 percent-plus clip. However, he helped offset that to some degree with a 12.5 percent walk rate – a number that dipped below 10 percent in each of the previous two seasons.
Along with better health and amassing more walks, it seems Santana's value to the Indians will increase if they keep him away from the field. For the most part, Santana has been a defensive nightmare in the bigs, having recorded minus-37 DRS and a minus-31.2 UZR. He should see a lot of DH time in Cleveland, which ought to aid in maximizing his value, but one problem for the club is that it has a similar corner outfielder in Franmil Reyes. He's another powerful, high-strikeout, defensively challenged player. At least one of those two will be in the outfield on a regular basis, and that probably doesn't sound too appealing if you're a member of Cleveland's pitching staff.
Considering Santana's defensive shortcomings, the Indians couldn't have taken a flier on the 27-year-old expecting him to hold his own in the field. Instead, the hope for the Indians is that Santana will reach his previous heights as a hitter, and it wouldn't be entirely surprising to see him at least log respectable numbers at the plate if his health holds up. The team's paying Santana relatively little, so he shouldn't have much trouble living up to his deal.
Photo courtesy of USA Today Sports Images.