He's still only 25, but if you go back to his days as a prospect, Mariners shortstop J.P. Crawford was seen as an elite young talent. Crawford was the 16th overall pick of the Phillies in 2013, and Baseball America ranked him as the sixth-best farmhand in the sport after the 2015 season.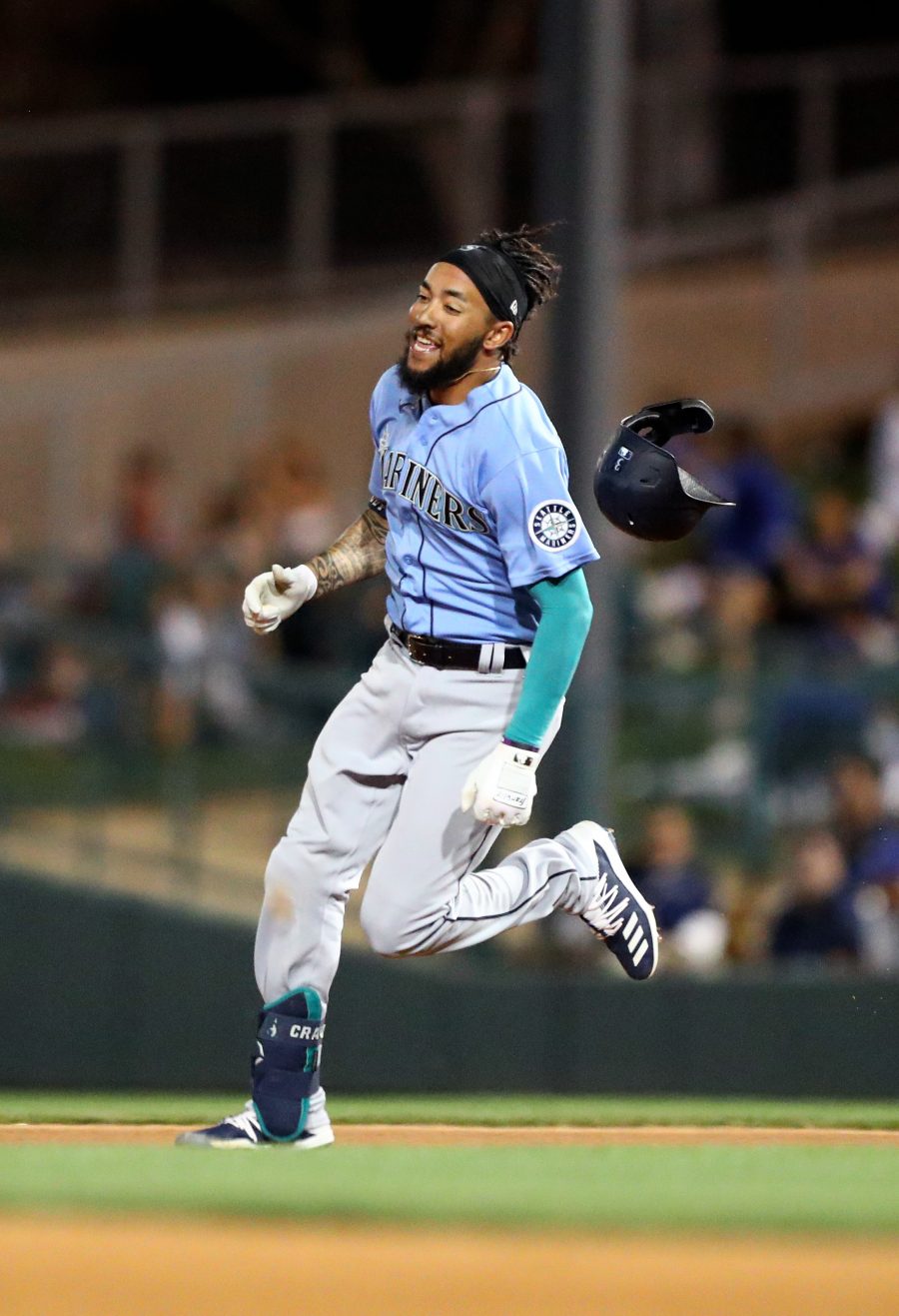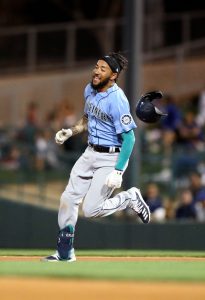 "At his best, he has a future as an all-star shortstop who can play above-average defense and hit for power," BA wrote.
Crawford, however, hasn't realized that vast potential with either organization he has played for to this point. Injuries did play a part in derailing Crawford's tenure with the Phillies, but even when he was healthy enough to take a major league field from 2017-18, he put together an unspectacular line of .214/.333/.358 with three home runs in 225 plate appearances. Having seen enough, the Phillies dealt Crawford to the Mariners in December 2018 in what was a rather noteworthy trade. The retooling Mariners gave up infielder Jean Segura and relievers Juan Nicasio and James Pazos in order to acquire Crawford and first baseman Carlos Santana.
There's no more Santana in Seattle – the team flipped him to Cleveland before he ever donned an M's uniform – so the deal was largely about finding a long-term answer at shortstop. For at least some portion of last season, it looked as the Mariners were on to something. Crawford came flying out of the gates after debuting with the Mariners in the first half of last May, but his production plummeted after June.
In each of July, August and September, Crawford posted a wRC+ of less than 65. With an overall mark of 63 in the second half of the season, he was the third-worst offensive player in baseball, logging a .188/.288/.299 line in 229 trips to the plate. Crawford did draw walks (11.8 percent) and limit strikeouts (18.8) better than the average hitter then, though a .224 batting average on balls in play down the stretch didn't help his cause. However, Crawford largely brought the low BABIP on himself with a lack of meaningful contact. According to FanGraphs, Crawford finished with the majors' second-highest soft-contact rate (26 percent) and its third-worst hard-contact percentage (24.1). Statcast wasn't impressed, either, as it placed Crawford in the basement of the league in important offensive categories such as average exit velocity, expected weighted on-base average and barrel percentage, to name a few.
The biggest roadblock the left-handed Crawford faced in 2019 was his inability to do anything against same-handed hurlers, who turned him into one of the worst hitters in the league. He batted an awful .160/.268/.179 with a stunningly low .019 ISO against them, but a much more palatable .255/.333/.456 with a .201 ISO versus righties. Unfortunately, it wasn't the first time Crawford has run into that type of trouble, evidenced in part by the fact that he has never hit a single homer off a lefty during 144 tries in his career, and he's a lifetime .144/.272/.171 batter against them. To state the obvious, that's not going to cut it.
Crawford's going to have to major strides against southpaws in order to amount to anything more than a platoon player in the majors. And it's not as if he has shown he's a defensive wizard whose work at short will cover for his flaws at the plate. Through almost 1,100 innings (including 806 a season ago), he has put up minus-9 Defensive Runs Saved and a minus-1.7 Ultimate Zone Rating.
The good news is that there's still time for Crawford to figure it out. He's controllable for five more years, and the Mariners don't look as if they'll contend for at least the next season or two, so they can afford to be patient with Crawford. So far, though, Crawford hasn't shown many signs that he'll live up to the hype he garnered as a prospect.
Photo courtesy of USA Today Sports Images.