Mets general manager Brodie Van Wagenen has come under fire at times since the team hired the former agent after the 2018 season, but BVW has nonetheless had his high points atop their front office. One of his best decisions in New York came in January 2019, when he acquired a player who's now among the Mets' most valuable hitters in a trade with the Astros.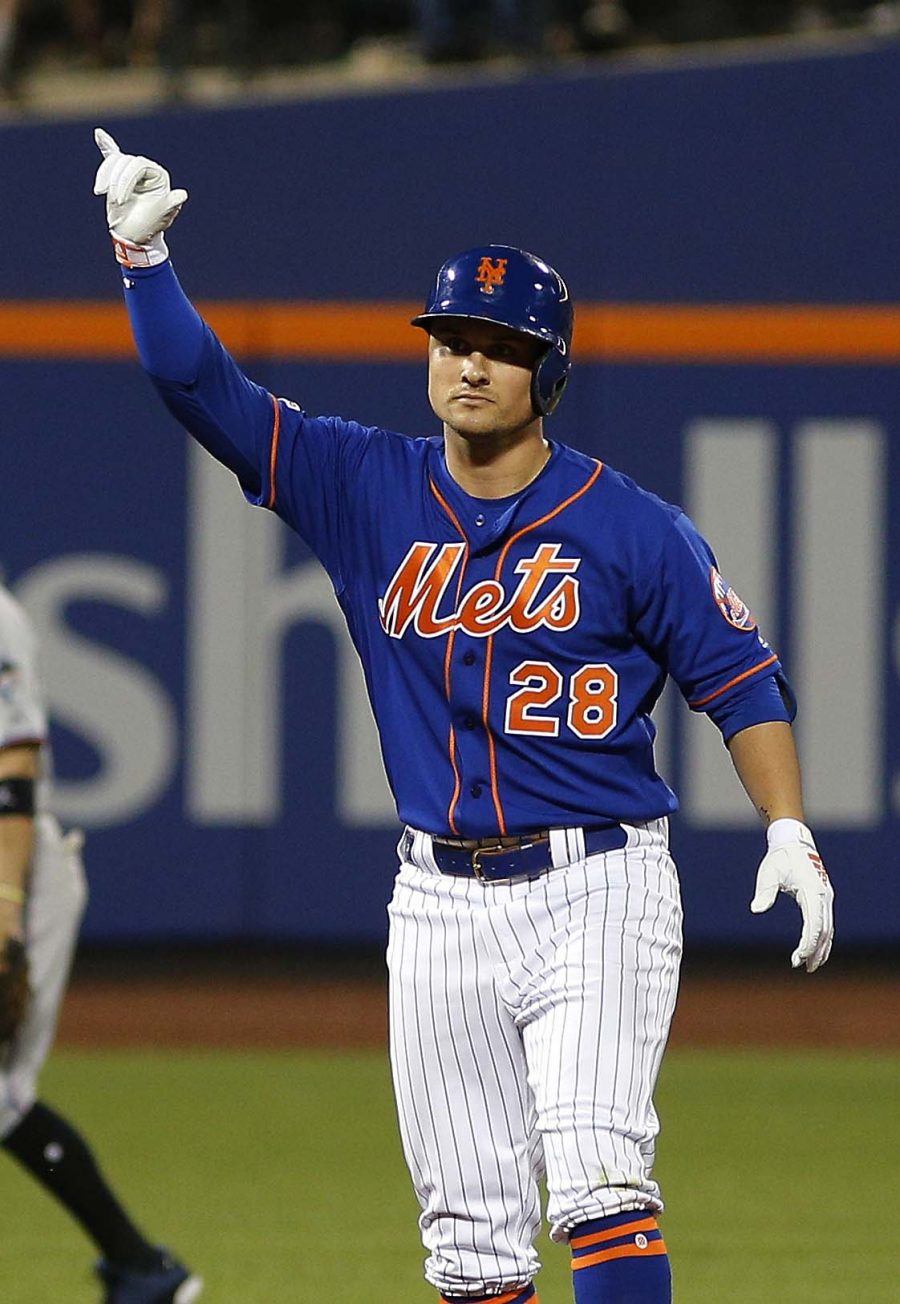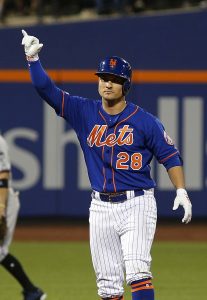 Sixteen months ago, Van Wagenen and then-Astros GM Jeff Luhnow worked out a swap that sent infielder/outfielder J.D. Davis and INF Cody Bohanek to the Mets for the trio of second baseman Luis Santana, outfielder Ross Adolph and catcher Scott Manea. Nobody from that quintet looked like a high-end asset at the time, and Davis was the only member of the group with major league experience.
Davis, a third-round pick of the Astros in 2014, hit a miserable .194/.260/.321 in 181 plate appearances in their uniform from '17-18. However, Davis did have his way with Triple-A pitchers, against whom he slashed .335/.400/.589 with 22 home runs in 450 trips to the plate.
Davis' success at the highest level of the minors impressed the Mets, who now look as if they acquired a terrific hitter at a low price. Davis got his first extensive look in the majors last season, his age-26 campaign, and ran with it.
Across 453 PA, Davis batted a strong .307/.369/.527 (136 wRC+) with 22 home runs in his Mets debut. The righty swinger showed no vulnerability against either same-handed or southpaw pitchers in the process, and his Statcast numbers don't suggest his success was fluky. On the contrary, Davis finished in the league's 80th percentile or better in barrels, exit velocity, expected slugging percentage, hard-hit rate, expected weighted on-base average and expected batting average. His xwOBA (.383) outdid an already impressive real-life mark of .373 and ranked 21st in the league, placing him among a slew of big names.
As great as Davis' offense was last season, defensive woes tamped down his value. He lined up at third and in left field, where he combined for minus-20 Defensive Runs Saved and a minus-6.3 Ultimate Zone Rating. Still, thanks to his offensive breakout, the overall package was worth an above-average 2.4 fWAR. That's especially good for someone who looked like a lottery ticket when the Mets got him, and for someone who made a minimum salary in 2019. Davis won't be eligible to reach free agency until after 2024, which means he could be an important piece of New York's offense for several more years (perhaps especially if the NL adds a DH).
Unlike Davis, Bohanek hasn't shown a ton of potential so far, and the 24-year-old turned in fairly nondescript numbers at the High-A level last season. The Astros don't seem as if they'll miss him, but what about their return? Here's how it has panned out through one season…
Luis Santana: The Mets' 19th overall prospect at MLB.com when the trade occurred, Santana's now the outlet's 22nd-ranked Astros farmhand. The 20-year-old hit just two homers last season, batting .267/.339/.352 in 186 Low-A attempts and .228/.333/.263 in 66 PA at the Double-A level.
Ross Adolph: The 23-year-old outfielder combined for a .228/.357/.366 line with seven homers in 460 PA between Single-A and High-A ball last season. Eric Longenhagen and Kiley McDaniel recently wrote for FanGraphs that he could amount to a role player in MLB.
Scott Manea: The 24-year-old offered a .235/.347/.387 line with 12 HRs and 389 PA at the High-A level last season. He's not regarded as a notable prospect.
This looks like anything but a can't-miss package for the Astros, though it's still way too early to throw dirt on the careers of anyone they picked up. The Mets, meanwhile, can't be anything but thrilled with what they've gotten from Davis.
Photo courtesy of USA Today Sports Images.