After years of anticipation, the Phillies have formally locked catcher J.T. Realmuto in as a member of their long-term core. The Phillies announced Friday that they've re-signed Realmuto to a five-year contract that will reportedly guarantee the CAA client $115.5MM. The contract is said to pay Realmuto $20MM for the coming season and then $23.875MM per year from 2022-25. The deal includes award bonuses, and Realmuto will earn $1MM each time he's traded, Jon Heyman of MLB Network tweets.
The $23.1MM average annual value is the highest given to any catcher in baseball history, slightly topping the previous $23MM standard set by Joe Mauer in his eight-year, $184MM extension with the Twins back in March 2010.  Several previous reports indicated that Realmuto was looking to raise the bar on catcher salaries with his next contract, and while topping Mauer or Buster Posey in terms of pure dollars was perhaps going to be a stretch even before the COVID-19 pandemic impacted baseball's finances, Realmuto did end up setting at least one new benchmark.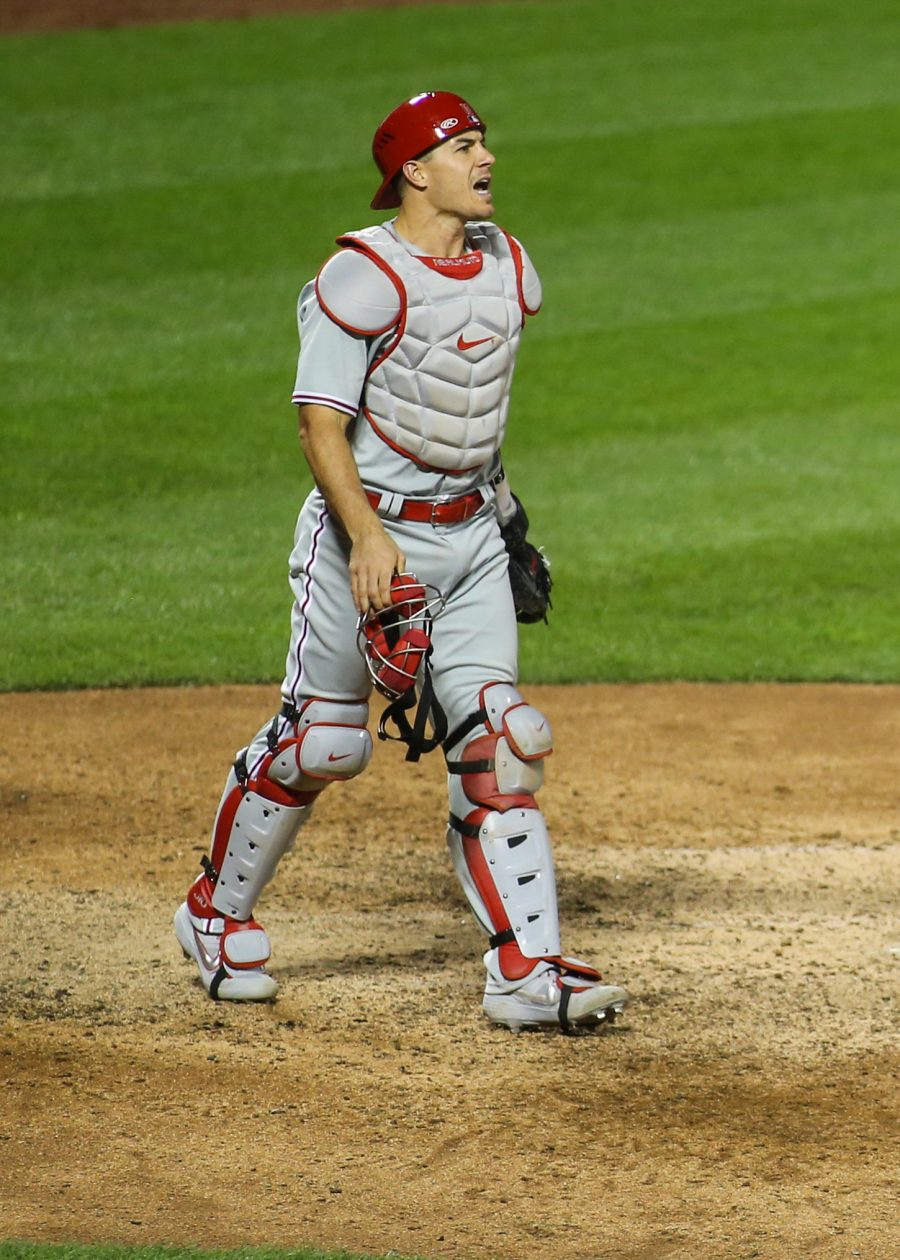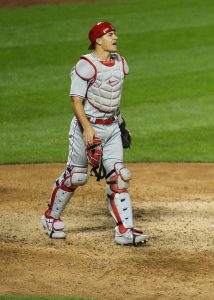 Realmuto is now slated to remain in Philadelphia through at least the 2025 season, ending an extended negotiating process about his long-term future that seemed to begin almost as soon as the Phillies acquired him in a blockbuster trade with the Marlins in February 2019.  While the two sides had mutual interest in an extension, talks were halted last spring due to the pandemic-induced roster freeze, and then it seemed as if Realmuto seemed more open to considering other options as his free agency approached.  Since the Phils spent the early weeks of the offseason overhauling their front office and seemingly putting looking to cut spending, it increased speculation that Realmuto would be playing elsewhere in 2021.
However, the hiring of Dave Dombrowski (no stranger to big payrolls) as the team's new president of baseball operations seemed to indicate that owner John Middleton wasn't entirely looking to cut costs.  Most reports in recent weeks seemed to hint that the Phillies were again the favorites for Realmuto, both because the team was willing to pay up, and also perhaps because Realmuto's market was shrinking.
The Mets made an early exit from the Realmuto hunt by signing James McCann, and other speculative candidates like the Angels (Kurt Suzuki) and Astros (Jason Castro) made lower-cost catching additions, while the Yankees seem content to stay with Gary Sanchez.  The Nationals, Blue Jays, and Braves were also reportedly interested in Realmuto, though Toronto was perhaps done with top-tier contracts after landing George Springer, and Washington has seemingly opted on a strategy of spreading its money around on signings like Brad Hand and Kyle Schwarber rather than make a big splurge on a single star.
Regardless, Realmuto will now stay in a familiar and comfortable environment, and the Phillies will keep the consensus choice as the game's best catcher.  Realmuto is a two-time All-Star and two-time Silver Slugger winner, with a .282/.336/.466 slash line and 85 home runs in 2443 plate appearances with Miami and Philadelphia since the start of the 2016 season.  The odd nature of the 2020 season didn't slow Realmuto down at all, as he continued to produce at the plate and also posted outstanding framing numbers (as per Statcast).
While he is entering his age-30 season, Realmuto's track record is strong enough that a five-year contract doesn't seem like too much of a risk.  MLBTR projected Realmuto for five years and $125MM, while ranking him second on our list of the offseason's top 50 free agents.
With Realmuto back in the fold, the question now turns to what else might be in store for Dombrowski and new general manager Sam Fuld.  As per Roster Resource, the Phillies have a projected payroll of $171.2MM for next season (not counting Realmuto's $10MM in deferrals) and a luxury tax number just shy of $179.48MM.  It isn't yet clear if Realmuto was the one big signing Middleton was willing to stretch the budget to land, or if Philadelphia still has room for another notable acquisition — perhaps a reunion with Didi Gregorius, or another arm for the rotation or bullpen.
Craig Mish of SportsGrid first reported the agreement and the terms of the contract (Twitter link). USA Today's Bob Nightengale, The Athletic's Matt Gelb and The Athletic's Jayson Stark all added some further financial details (all Twitter links).
Photo courtesy of USA Today Sports Images.