Feb. 19: The Dodgers have formally announced the signing of Turner to a two-year deal that runs through the 2022 season. Lefty Caleb Ferguson, who had Tommy John surgery last September, has been placed on the 60-day IL to open a 40-man roster spot.
Feb. 13: Justin Turner alerted the baseball universe of his return to Los Angeles. Pending a physical, the Vayner Sports client will re-sign with the Dodgers for two years, $34MM with a $14MM team option for a third year. The deal includes an $8MM signing bonus and built-in escalators that could raise the overall value of the deal to $52MM over three years, conditional to MVP voting.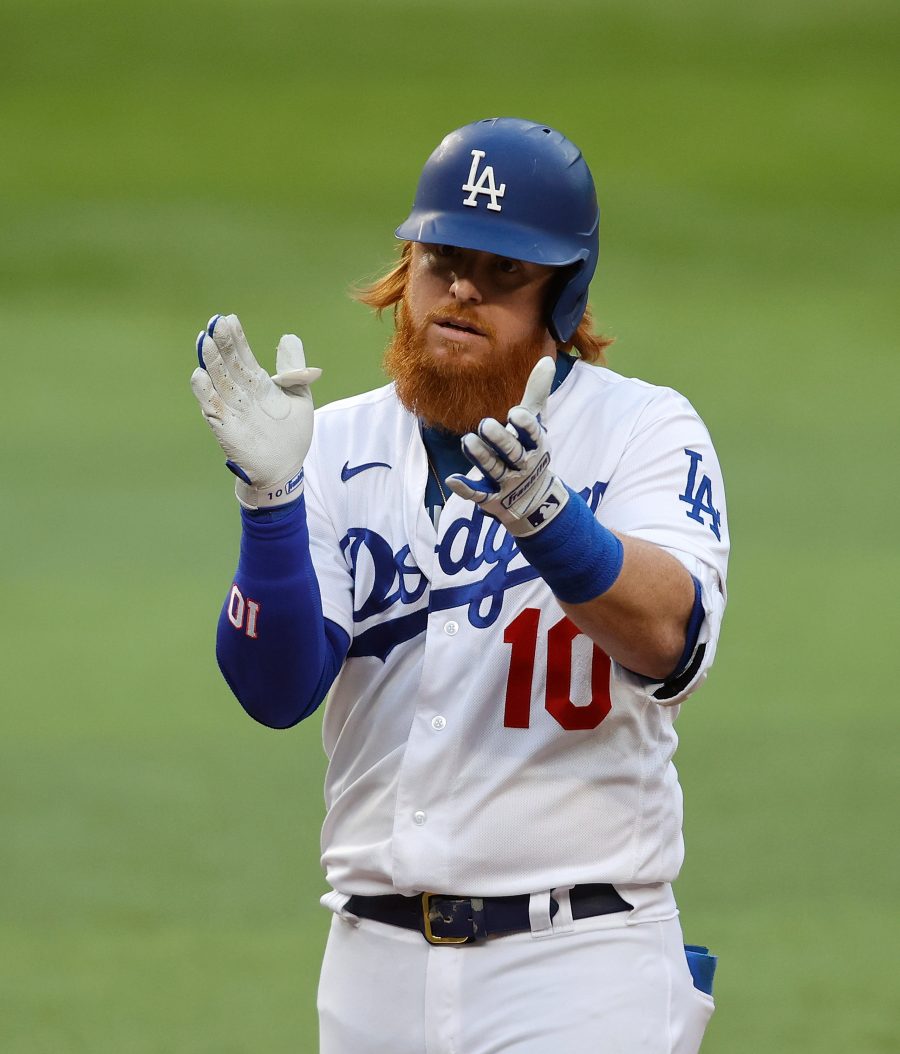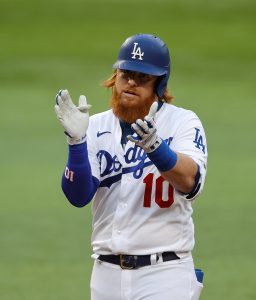 Turner returning to the Dodgers hardly counts as a surprise, though the scuttlebutt of late had pushed the narrative of a possible departure. Whether he actually came close to signing with the Brewers or another club is unclear. What we know is that Turner will return to the franchise where he made his name, became a superstar, fan favorite, and World Champion. The 36-year-old third baseman was an All-Star in 2017 and earned down-ballot MVP votes in each of 2016, 2017, and 2018. For his career, he owns a .292/.369/.469 line with 124 home runs and 29.5 bWAR.
His career famously started slow, however, as he languished through most of his twenties as a contact-first reserve infielder for the Orioles and Mets. As he arrived in Chavez Ravine, he brought with him just a .260/.323/.361 slash line over 926 career plate appearances. Perhaps most notably, he had shown almost no signs of power through his age-28 season with a meager .101 ISO.
The tale turned rapidly in LA as Turner produced a revelatory .340/.404/.493 line and 158 wRC+ in 2014, his first season with the Dodgers. The sudden uptick in potency at the plate was prompted by a swing change that he'd begun work on during his final season with the Mets, but it was only once he headed west that results populated his box scores. Turner has to this point produced 98.0 percent of his career bWAR since donning Dodger blue as a 29-year-old.
The relationship has benefited both sides, of course, as Turner has grown into a centerpiece of a dominant era of Dodger baseball. They have won the National League West every season that Turner's been stationed at the hot corner and finally broke through to win the World Series last year – their third season as pennant winners together.
In returning, Turner is able not only to help defend their title, but to move together beyond an uncomfortable moment on the national stage that took place, unfortunately, at the crowning moment of the Turner/Dodgers partnership. Turner was pulled late in the clinching game of their World Series win because of a positive coronavirus test. Turner nonetheless returned and (often mask-less) took part in the post-game celebration.
The dilemma put upon Turner, the Dodgers, and the league was no doubt trying considering how unlikely it was that he had made it to that point. He is, after all, not only a gregarious and popular superstar on one of the league's preeminent franchises, but he is a symbol of perseverance for the game, its young players and its fans. Nevertheless, it was an unfortunate disregard of protocols on the national stage.
Turner will now add another chapter to his Dodgers' career. In returning to defend their title, Turner joins an arguably even-more-star-studded team than the one that defeated the Rays in six games last fall. With the addition of NL Cy Young winner Trevor Bauer to the rotation, as well as former AL Cy Young David Price, who opted out of 2020, the Dodgers boast one of the more decorated rotations in recent memory. All-time great Clayton Kershaw remains at the top with young phenom Walker Buehler. Julio Urias, who closed out the World Series, rounds out their likely starting five.
According to Cot's Baseball Contracts, the Dodgers' CBT payroll now stands around $254.7MM.  That means they've passed the base tax threshold ($210MM), the first surcharge threshold ($230MM) and the second surcharge threshold ($250MM).  MLBTR's Tim Dierkes calculates the team's projected tax amount at about $13.8MM, but that's only if their payroll holds at this level.  The second surcharge threshold is especially steep, as any dollar spent beyond $250MM is taxed at 62.5%.  Furthermore, finishing the season above $250MM also carries the penalty of the team having its highest available draft pick next year moved back by ten places.  It's plausible the Dodgers will attempt to get back under that line, perhaps by trading Joe Kelly and his $8.33MM CBT hit.
Wherever the Dodgers' 2021 payroll lands, it's highly likely they'll be a tax payor of some sort, landing past that first $210MM line for the first time since 2017.  Dodgers president of Baseball Operations Andrew Friedman managed to get the team's payroll south of $210MM in each of the 2018 and '19 seasons after the club paid the luxury tax from 2013-17.  The Dodgers' actions this winter serve as a reminder that the $210MM threshold is not a salary cap, especially for a team that gets classified as a first-time CBT payor after "resetting" previously.  The tax rates are higher for second and third-time payors, which is presumably why the Yankees, Astros, and Cubs seem to be trying to stay below $210MM.  Why any other big market team would treat that number as a salary cap is harder to explain.
Turner tweeted news of his return himself tonight, though Jorge Castillo of the LA Times (via Twitter) chipped in with confirmation. Jeff Passan of ESPN (via Twitter) first had the deal in the $30MM range, while MLB Network's Jon Heyman provided the specific two-years, $34MM number, and the Athletic's Ken Rosenthal added the club option for 2023 and $8MM signing bonus, as well as later specifics. Mike DiGiovanna of the Los Angeles Times contributed to dollar value of the team option (via Twitter).