FEBRUARY 21: The deal has been made official. The incentive structure breaks down as follows (per Maria Guardado of MLB.com): $250K apiece for reaching 16 and 18 starts, $500K each for starting 20, 22, 24 and 26 games.
FEBRUARY 17: The Giants have reached an agreement to sign righty Aaron Sanchez, reports Susan Slusser of the San Francisco Chronicle.  It's a $4MM deal with another $2.5MM in incentives, adds Slusser.  Sanchez is represented by the Boras Corporation.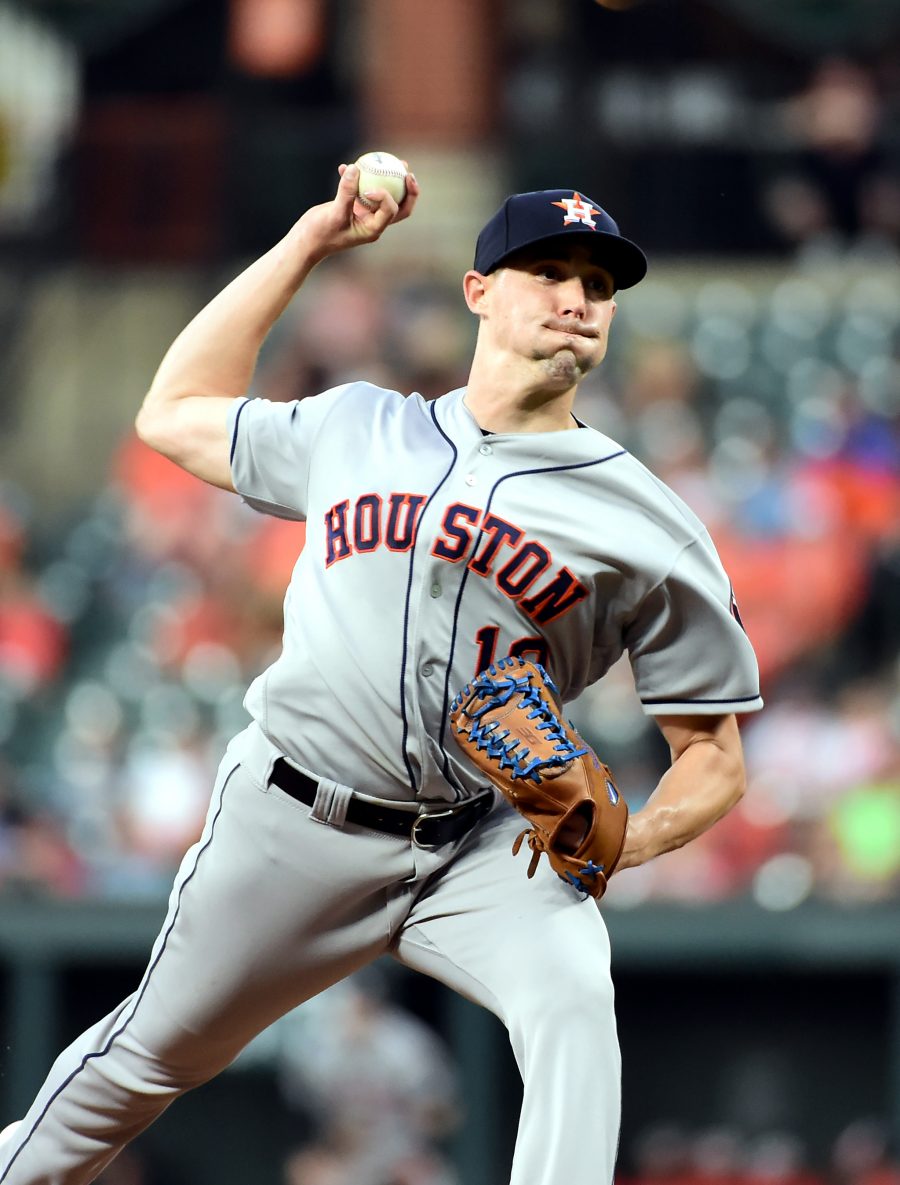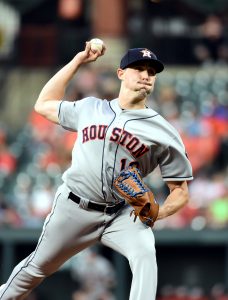 Sanchez, 28, was drafted 34th overall out of high school by the Blue Jays back in 2010 as a supplemental pick for the loss of free agent Marco Scutaro.  He was still a few weeks shy of his 18th birthday upon being drafted.  Sanchez's path from Barstow, California to being drafted by the Jays was chronicled in this excellent read from Stephen Brunt of Sportsnet.ca a few years back.
Sanchez's prospect status climbed as he ascended through the minors, with Baseball America praising his "premium velocity with an effortless delivery."  The Blue Jays eased Sanchez into the Majors in 2014 via the bullpen, and he even picked up three saves in his 24 appearances that year.
Marcus Stroman's unfortunate ACL tear paved the way for Sanchez to make the Jays' rotation out of camp in 2015, but after a summer lat strain that year he returned to the 'pen.  The following year Sanchez again won the team's fifth starter job out of spring training, and this time he ran with it.  2016 still stands as the best year of Sanchez's career, as he posted a 3.00 ERA in 192 innings, making the All-Star team and finishing seventh in the AL Cy Young voting.  In a year where the average starting pitcher managed a 20.2 K% and 7.7 BB%, Sanchez fell right around those marks at a 20.4 K% and 8.0 BB%.  He did succeed in limiting exit velocity and keeping the ball on the ground.  Despite concerns about Sanchez's workload, which wound up increasing more than 100 innings over the prior year, the Blue Jays couldn't bring themselves to pull him from the rotation despite a yearlong flirtation with the idea.
Sanchez would be limited to just eight starts in 2017 due to a blister/split fingernail that required four separate IL stints.  Further finger issues held him to 20 starts in 2018, culminating in season-ending surgery.  Sanchez battled through similar issues in 2019, making 27 starts on the season but averaging fewer than five innings per turn.  Sanchez was not able to replicate his previous success, posting a 5.45 ERA, lackluster 18.6 K%, and unfortunate 11.7 BB% across 2018-19.  By the 2019 trade deadline, the Blue Jays had seen enough, trading Sanchez to the Astros with Joe Biagini and Cal Stevenson for Derek Fisher.  Fisher's Jays story coincidentally came to an end this week with a trade to the Brewers.
While it was thought that the Astros might work magic with Sanchez's curveball and its 91st percentile spin rate, especially after his debut for the club was the first six innings of a combined no-hitter, the righty quickly went down for shoulder surgery and was non-tendered after the 2019 season.  Sanchez wasn't heard from again until October 2020, when he held a showcase for 20 teams in Miami.  Agent Scott Boras would go on to boast of a 2,700-2,800 RPM fastball, speaking of Sanchez's intent to work as a starter in 2021.  Sanchez must have shown well at a second showcase held this month, given the $4MM contract with the Giants.  Indeed, Slusser notes that "the Giants have been paying attention to [Sanchez] all off season and took especial notice last week, when Sanchez hit 98 mph in a bullpen session."  Here's the proof of that from Sanchez's Instagram.
After another reclamation project gone well, Kevin Gausman, accepted his $18.9MM qualifying offer, the Giants went to work on their rotation this winter by adding Anthony DeSclafani  for $6MM (a teammate of Sanchez's on the 2012 Lansing Lugnuts) and Alex Wood at $3MM on one-year free agent contracts.  While Sanchez will presumably round out the team's starting five, no team is getting by with five starters – not this year, and not with this group.  The club also added Nick Tropeano on a minor league deal today, and Logan Webb figures to be in the mix as well.  Tyler Beede is expected to become an option around May after recovering from Tommy John surgery.
With pitchers and catchers already starting to report to spring training, there are still several rotation-worthy starting pitchers on the free agent market, including Jake Odorizzi, Taijuan Walker, Rick Porcello, Cole Hamels, and Mike Leake.  It's been an odd winter for starting pitching.  Aside from Trevor Bauer, who signed for three years and $102MM, no starting pitcher has landed as much as $20MM.  The last time fewer than three starting pitchers received a $20MM guarantee in an offseason was 2009-10,  when only John Lackey and Randy Wolf achieved it.