10:22 pm: The Pirates have raised some concerns about Hernandez's medical evaluation, reports Jim Salisbury of NBC Sports Philadelphia. It remains possible a deal sending Anderson to Philly still gets done, although that might require "modifications" to Pittsburgh's return, per Salisbury.
4:52pm: Despite multiple reports indicating the deal had been finalized, the trade now looks to have hit a "snag," tweets Jon Heyman of MLB Network. Mackey tweets that Anderson is now in Pirates gear and throwing in the Pittsburgh bullpen. The Athletic's Ken Rosenthal tweets that there's some sort of issue with one of the two prospects in the deal.
That said, Anderson still isn't starting tonight's Bucs game. Pittsburgh has announced Luis Oviedo will make his first MLB start in place of Anderson. There's no indication yet that the trade sending Anderson to Philadelphia is completely off, and it remains possible that the two parties could simply amend the deal to push it across the finish line. The Post-Gazette's Mike Persak tweets that righty Max Kranick is at PNC Park, likely to replace Anderson on the roster, though he may have been summoned before any late obstacles arose.
3:07pm: The two sides are in agreement on a trade, reports Jason Mackey of the Pittsburgh Post-Gazette (Twitter link). The Phillies are sending 21-year-old catcher Abrahan Gutierrez and 20-year-old righty Cristian Hernandez to the Pirates in return. The deal is "final," per Mackey.
2:42pm: The Pirates and Phillies are in "serious" talks on a trade that would send left-handed starter Tyler Anderson from Pittsburgh to Philadelphia, reports Jayson Stark of The Athletic (Twitter link). The deal in question would send a pair of prospects back to Pittsburgh. FanSided's Robert Murray first noted talks between Philly and Pittsburgh. Mike Persak of the Pittsburgh Post-Gazette tweets that Anderson has been scratched from tonight's start, which certainly suggests a move is imminent.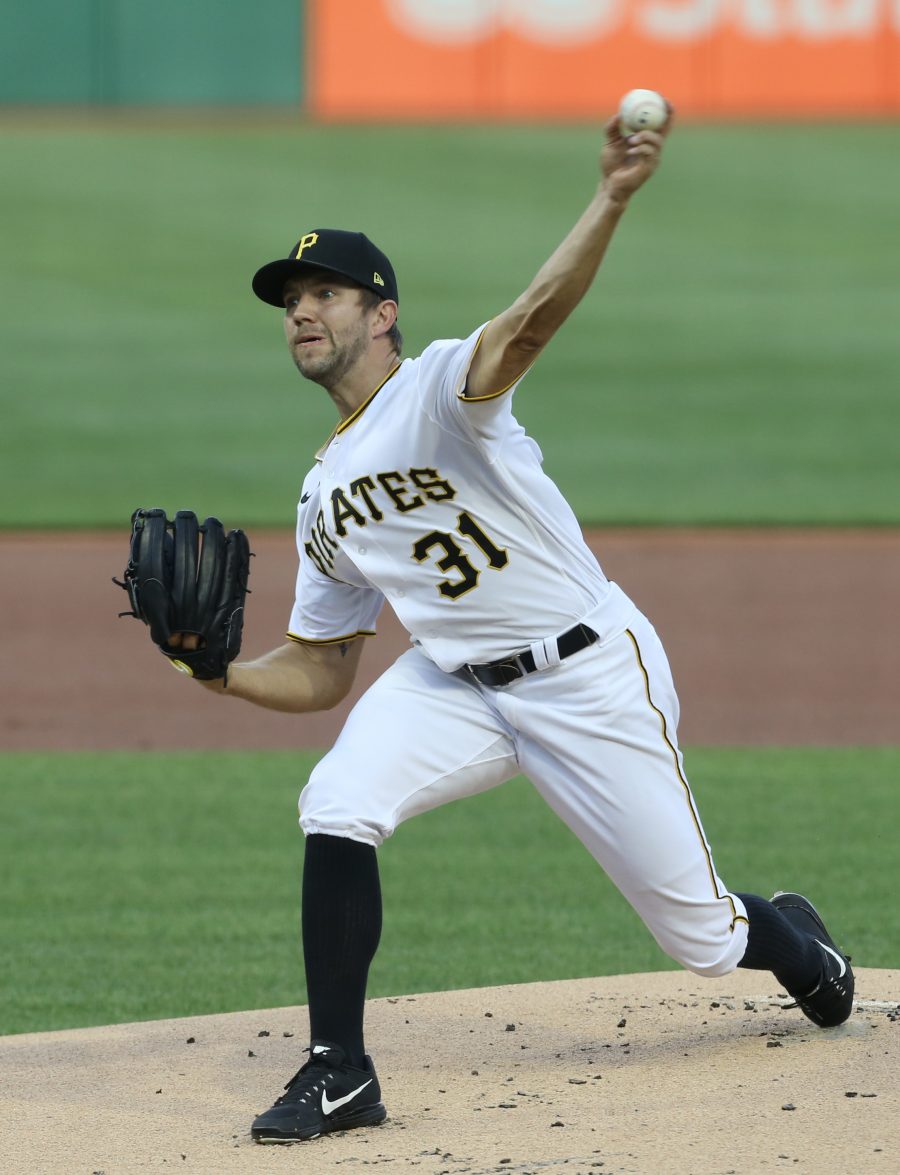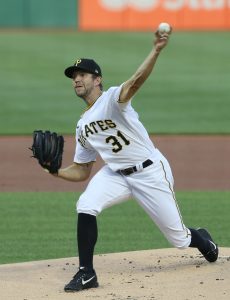 The potential return isn't yet clear, though Stark characterizes the prospects being discussed as "second tier" and notes in a second tweet that catching prospect Rafael Marchan is not part of the proposed package.
That's not exactly surprising, as while Anderson is a solid starter, he's more the type of arm to stabilize a rotation than to push it to new heights. A free agent at season's end, Anderson is playing on a one-year, $2.5MM contract and is still owed about $901K of that sum between now and the end of the year.
Anderson, 31, has made 18 starts for the Buccos this season and pitched at least five innings in all of them. That may not seem like a high bar, but the Phillies have routinely received short starts from the likes of Chase Anderson, Vince Velasquez and Matt Moore. A reliable source of five to six solid innings per outing is something the club could badly use — particularly with right-hander Zach Eflin currently on the shelf.
Thus far, Anderson has given the Pirates 103 1/3 innings of 4.35 ERA ball, although he's been a bit more consistent than that number might appear at first glance. The lefty was shelled for nine runs in five frames against the Braves back on May 21 but has yielded three or fewer earned runs in 15 of his 18 starts. Setting aside that awful night against the Braves, Anderson carries a 3.75 ERA in his other 17 appearances.
Anderson doesn't miss tons of bats (20 percent strikeout rate) or induce tons of grounders (37.3 percent), but Anderson has excellent control (5.8 percent walk rate) and has induced plenty of weak contact in the air. Among the 276 pitchers who've had at least 100 batted balls against them so far in 2021, Anderson's average exit velocity of 91.7 mph on balls in the air sits in the 86th percentile.
When the Phils are at full strength, Anderson would step in as the team's fourth starter behind Zack Wheeler, Aaron Nola and the aforementioned Eflin. He may not be locked in as a postseason starter, should Philadelphia qualify, but he could be a multi-inning option in a short postseason series or potentially a Game 3 starter, depending on the health elsewhere in the rotation. He also takes one target off the board for the division-rival Mets, who are eyeing rental starters and had been connected to Anderson as recently as this morning.
Turning to the Pirates' end of the deal, they'll receive some far-off but promising youngsters who joined the Phillies via international free agency. Gutierrez was originally signed by the Braves but reentered the free-agent market after Atlanta was penalized for international signing violations. He's climbed as high as Class-A in 2021 and is enjoying an excellent season there, batting .285/.418/.424 with five homers, nine doubles and a solid 30 percent caught-stealing rate in 48 games.
Baseball America ranked Gutierrez 26th among Phillies farmhands prior to the season, calling him a line-drive hitter with average power and good knowledge of the strike zone. He landed 32nd on FanGraphs' rankings of the Phillies system.
Hernandez is another player who didn't rank prominently on preseason rankings of the Phillies' system but has likely elevated his status with a strong 2021 showing. He's pitched 56 2/3 innings at A-ball — presumably throwing to Gutierrez with regularity — and notched a 3.49 ERA with a big 31.2 percent strikeout rate and a 9.3 percent walk rate. MLB.com tabbed him 29th among Phillies prospects entering the season, noting that despite a modest $120K bonus when he signed, he might emerge as the best arm of Philadelphia's 2017-18 signing class. Their report on him cites an above-average fastball that reaches 97 mph, a solid slider and a still-developing changeup as reasons to be optimistic about the 6'3″, 180-pound righty.