The Reds have added their third bullpen arm in the past 12 hours, announcing the acquisition of right-hander Mychal Givens from the Rockies. Colorado will receive minor league right-handers Case Williams and Noah Davis in return. Cincinnati also picked up Luis Cessa and Justin Wilson from the Yankees in a late trade last night.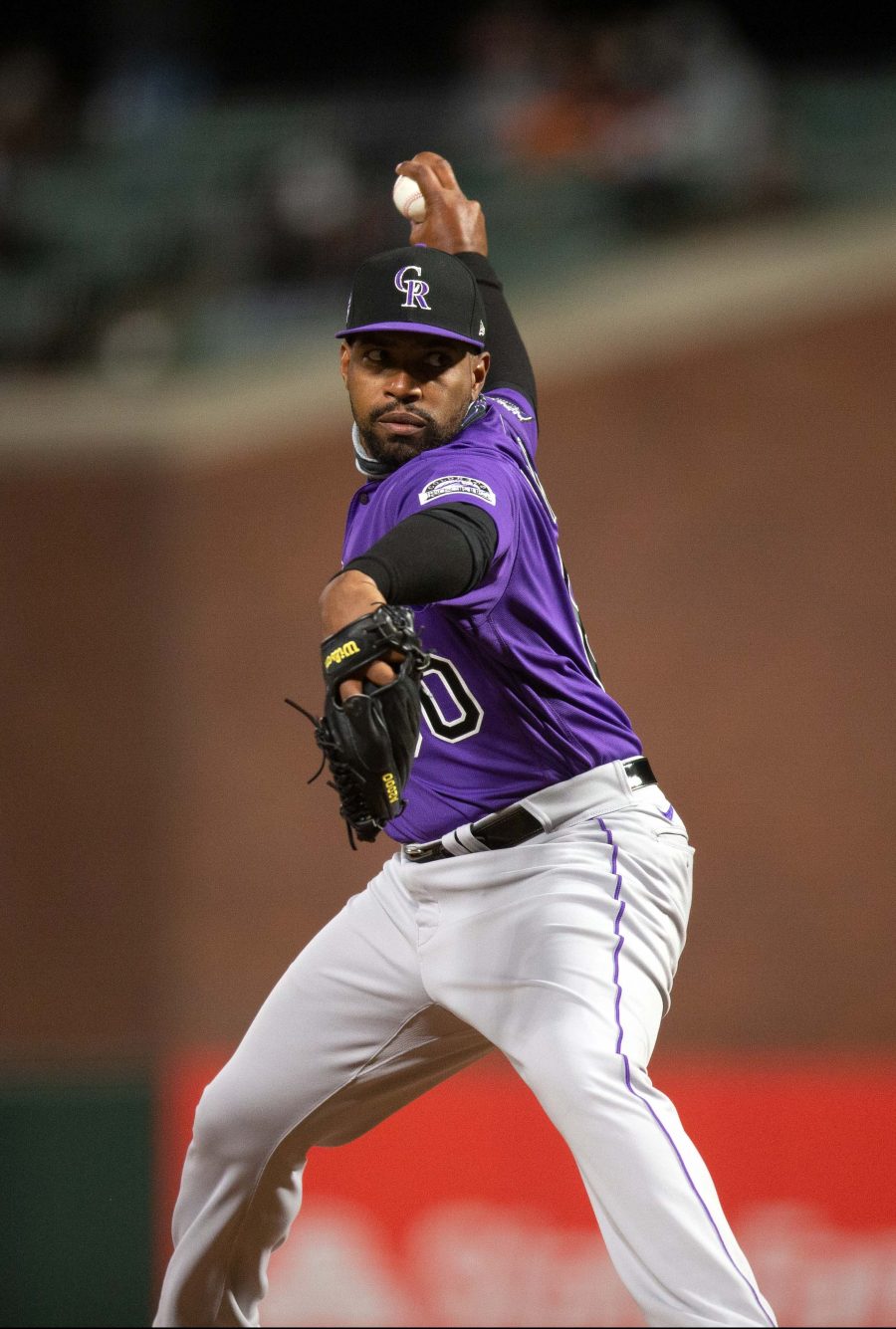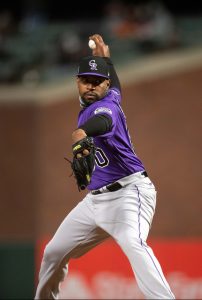 Givens, 31, will join the Reds as a rental for the remainder of the season before becoming a free agent. He's being paid $4.05MM this year and has about $1.48MM of that sum yet to be paid out between now and season's end. The longtime Orioles righty landed in Colorado at last year's deadline, and while he had a bit of a rough time in May before eventually landing on the IL with a back strain, he's been sharp as of late.
Overall, Givens has a 2.73 ERA on the year, which he's complemented with strong 27.4 percent strikeout rate but an elevated 11.3 percent walk rate. His 31.3 percent ground-ball rate is, as usual, well below the league average. Givens has always been more of a fly-ball pitcher, and while he managed to avoid many home runs early in his career in spite of that tendency (and in spite of the AL East), he's been more homer-prone in recent years. Dating back to 2019, he's yielded 23 home runs in 115 frames (1.8 HR/9).
Still, Givens is an accomplished reliever with a long track record of missing bats and performing in high-leverage situations. He's posted a sub-4.00 ERA in six of his seven MLB seasons (2021 included) and fanned at least a quarter of his opponents in all seven of his seasons — even earlier in his career when the league-wide strikeout rate was demonstrably lower than in today's Major League climate.
Bullpen help has been an acute need for Cincinnati for much of the season, as the Reds have dealt with injuries to key relievers Tejay Antone, Michael Lorenzen and Lucas Sims at various points. The Cincinnati bullpen ranks last in the Majors in ERA (5.36) and FIP (4.86). Reds relievers, to their credit, do rank sixth in baseball with a collective 26.7 percent strikeout rate, but they also have the game's second-highest combined walk rate, at 12 percent. No team's relief corps has surrendered more home runs than Cincinnati's 66. Part of that has to be attributed to their homer-friendly home park, but it's been an ugly year for Reds relievers on the whole.
Of course, much of those bullpen woes have been self-inflicted. The Reds traded closer Raisel Iglesias to the Angels in a salary dump that netted them right-hander Noe Ramirez and Leonardo Rivas. (Ramirez was released in Spring Training and returned to the Angels; he's now pitching well for the D-backs.) Cincinnati also non-tendered Archie Bradley, their primary deadline pickup from last summer's trade deadline. Bradley has spent much of the 2021 season on the injured list in Philadelphia but at the time was a rather surprising cut by the Reds.
The subsequent bullpen woes have no doubt played a role in the Reds' seven-game NL Central deficit and the six-game gap they're facing in the NL Wild Card standings. The quick flurry of bullpen strikes shows that they're endeavoring to patch that hole and make a push for a postseason berth in the final third of the season. Given their "early" deals (relative to the rest of the league more so than the trade deadline itself, which is barely more than 48 hours away), it's likely we'll see the Reds continue to explore further upgrades.
Williams was the Rockies' fourth-round pick in last summer's draft, but he was traded to the Reds alongside Jeff Hoffman in the deal that brought Robert Stephenson and outfield prospect Jameson Hannah to Colorado.
Williams has spent the season with the Reds' Class-A affiliate, pitching to a 5.55 ERA with nearly as many walks (33) as strikeouts (34) in 47 innings of work. The 19-year-old Williams has also hit six batters and thrown eight wild pitches.
It's been a rough debut for Williams, but he's about three years younger than his average competition in that league and is effectively jumping to A-ball after not pitching in more than a year due to last year's scrapped seasons. The Rockies have seen a good bit of their front office and player evaluation team depart, so it's perhaps not surprising to see them reacquire a player with whom they're already rather familiar.
The 24-year-old Davis has made 13 starts with Cincinnati's Class-A Advanced affiliate in 2021, pitching to a 3.60 ERA with a sharp 27.6 percent strikeout rate but a lofty 12.5 percent walk rate. He's induced grounders at a 38.9 percent clip.
Davis relies primarily on a four-seamer and slider, per Baseball America, who ranked him as Cincinnati's No. 15 prospect entering the year. He also throws a curveball that's a bit behind those offerings. FanGraphs' Eric Longenhagen currently ranks him 36th in Cincinnati's system, calling him a potential sixth starter/spot starter and noting that Davis had Tommy John surgery during his junior season at UC Santa Barbara.
Mark Feinsand of MLB.com reported (via Twitter) that the Reds were nearing a deal to acquire Givens. MLB Network's Jon Heyman tweeted that an agreement had been reached. MLB.com's Thomas Harding reported (via Twitter) Williams' inclusion in the deal. Feinsand added that Davis was the second piece going to Colorado.