As the Twins' miserable season has continued, there's been increasing talk of them operating as a deadline seller over the next three weeks. Nearly every contender will ask about Jose Berrios. There's been speculation about the availability of Taylor Rogers. Josh Donaldson has been connected to the Mets. Michael Pineda is a pending free agent who could help quite a few rotations.
Over the course of the next few weeks, though, Nelson Cruz will be one of the highest-impact trade candidates to monitor. The seemingly ageless slugger is having yet another excellent season, slashing .299/.372/.553 (147 wRC+) with 18 home runs, 11 doubles and his first triple since 2018. Cruz's 18.8 percent strikeout rate is the lowest it's been since 2010. He just celebrated his 41st birthday, but he remains one of the game's top threats at the plate.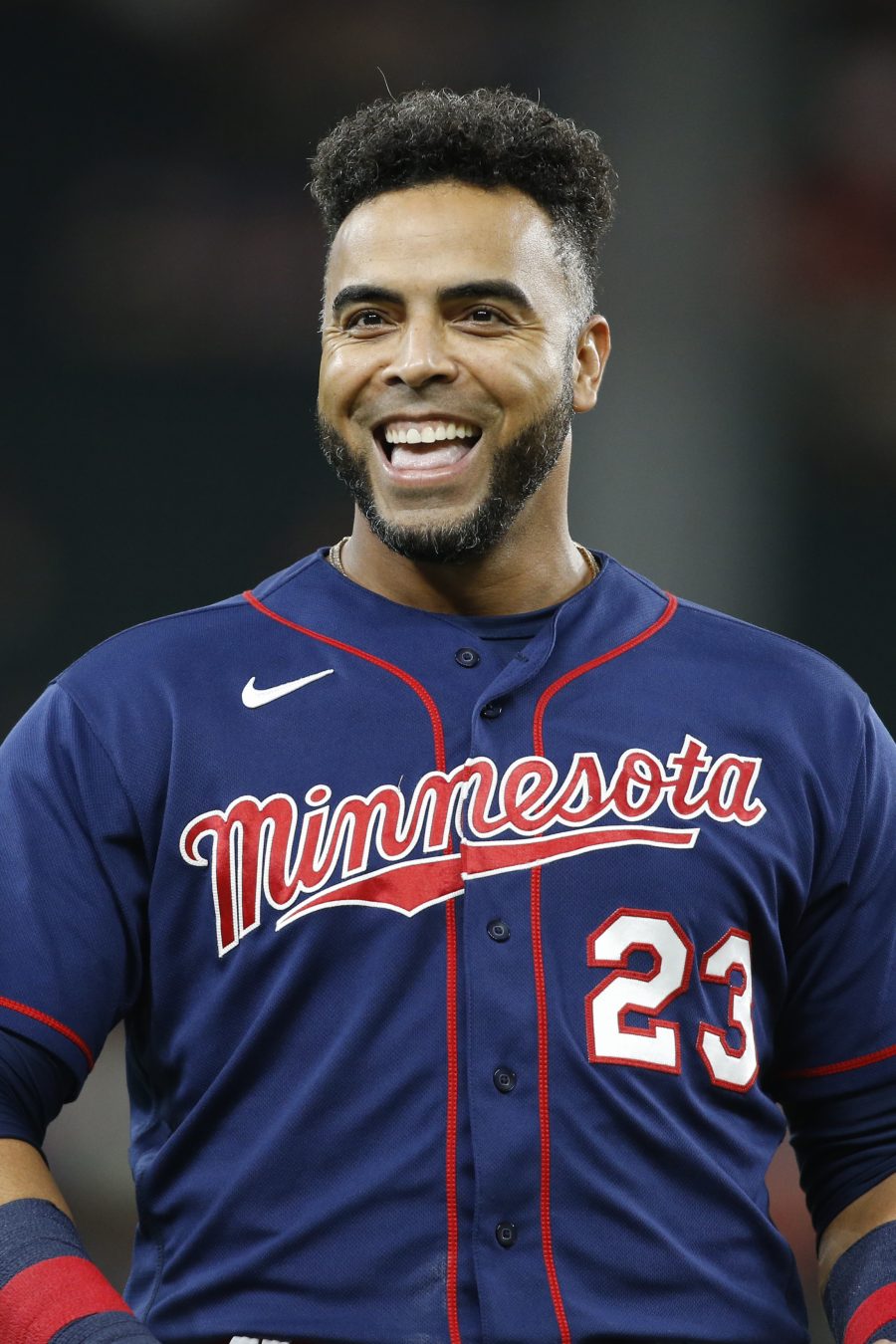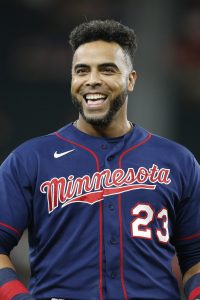 Cruz is a free agent at season's end, playing out the 2021 campaign on a one-year, $13MM contract. As of this writing, there's about $6MM remaining to be paid out on that pact. By the time the deadline rolls around, Cruz will be owed about $4.5MM for the remainder of the season.
A bat of Cruz's caliber will surely be in demand, but perhaps not to the extent one would imagine at first glance. As a pure designated hitter, he'll face a more limited market than most trade candidates.
A National League club could technically acquire Cruz to DH during interleague play and serve as a vastly overqualified pinch-hitter, but it's unlikely anyone is going to put Cruz in the outfield with any regularity. He hasn't played an inning of defense since 2018 and has just 54 innings in the field since the conclusion of the 2016 campaign. It's hard to ever fully rule something out as front offices get increasingly creative, but it seems overwhelmingly likely that if Cruz is moved, it'll be to an American League club.
Of course, not all 14 American League clubs will be in play. None of the Rangers, Royals, Tigers or Orioles are in contention. The Angels aren't going to displace Shohei Ohtani from the DH slot, nor will the Astros do so with Yordan Alvarez. The Yankees have Giancarlo Stanton serving as a primary DH. The Red Sox are enjoying the heck out of a resurgent J.D. Martinez campaign. The Indians have Franmil Reyes, and the Twins may not want to ship Cruz to a division rival anyhow.
On that note, it's worth pointing out that there's a decent fit with the AL Central-leading White Sox. Yermin Mercedes faded considerably after a torrid start to the season and was optioned to Triple-A this week. But the Sox have Eloy Jimenez on a rehab assignment, and he's likely to see at least some time at DH as he eases back into the mix after surgery to repair a ruptured pectoral tendon. It's also generally hard to imagine the Twins trading Cruz to the White Sox in order to help the South Siders seal up a division title for which Minnesota originally hoped to contend.
There are a few clubs that seem like the clearest fits if the Twins move Cruz. Here's a look at what each of these teams has received from the DH spot in its lineup in 2021, followed by a more thorough look at the potential fit.
Athletics: .220/.289/.381, 88 wRC+
Rays: .226/.314/.411, 103 wRC+
Blue Jays: .240/.321/.429, 104 wRC+
Mariners: .237/.320/.421, 108 wRC+
Athletics: No contender in the American League could use a DH upgrade more than Oakland. Their offseason signing of Mitch Moreland has resulted in a .238/.286/.388 batting line through 175 plate appearances to date. As a team, the A's rank 12th in MLB with 394 runs scored — 94 fewer runs than the MLB-leading Astros, whom Oakland happens to be chasing in the division.
The question with the A's, as always, is one of payroll capacity. For most of this past offseason, it looked as though the A's wouldn't spend much of anything on the 2021 roster. Their late signings of Moreland, Sergio Romo, Yusmeiro Petit and Trevor Rosenthal boosted payroll up to $86MM — still well below the league average but not quite the threadbare levels seen in Pittsburgh, Baltimore, Tampa Bay and Cleveland. Whether ownership would dish out another several million to rent Cruz for two-plus months remains to be seen, but even if the salary is deemed steep, the A's could always pay a little more in terms of prospect capital in order to get Minnesota to cover some (or all) of the contract.
Rays: The financial element is perhaps even more notable with the Rays, who are currently operating on just a $62MM payroll. Tampa Bay also has a better in-house option than Oakland in the form of Austin Meadows. The 26-year-old Meadows can and has played some corner outfield this season, but the Rays have more defensively gifted options in Kevin Kiermaier, Manuel Margot, Randy Arozarena and Brett Phillips.
Meadows has been the club's primary designated hitter this year, logging 53 percent of the the Rays' total DH plate appearances. On the whole, Meadows has been a productive hitter with a .243/.335/.485 batting line, 16 home runs, 23 doubles and a triple. However, he's been mired in a down stretch at the plate, batting .231/.300/.374 over the past month. Cruz is an upgrade even over Meadows at his absolute best, but the Rays' "need" for Cruz feels less acute than that of the Athletics.
Blue Jays: Adding Cruz to a lineup that already features Vladimir Guerrero Jr., Bo Bichette, George Springer and Marcus Semien doesn't really feel fair. Bringing Cruz into the fold would likely push Randal Grichuk back into a fourth outfielder role behind Springer, Lourdes Gurriel Jr. and Teoscar Hernandez. Early in the year, it would've been difficult to justify taking at-bats from Grichuk. He got out to a blistering start, batting .289/.322/.497 through the first two months. Since the calendar flipped to June, however, Grichuk is hitting .220/.244/.423 with a 29.1 percent strikeout rate in 127 plate appearances.
The Jays' priority to this point has been the bullpen, and that will likely continue to be a point of focus for general manager Ross Atkins. That said, it never hurts to further strengthen an already potent lineup. If the prospect price for Cruz is to the Jays' liking, they're one of the few AL clubs that is both contending and has an easy path to carve out regular at-bats for the Boomstick. Unlike the A's and Rays, money shouldn't be an issue for them.
Mariners: A Cruz reunion tour with an unexpected contender in Seattle would make for a fun story for the final months of the season. Seattle is far from a postseason lock, but the Mariners are four games over .500 and just three and a half games out of a Wild Card spot. Much of the focus surrounding the Mariners has been on whether they'll trade Mitch Haniger, but if they continue their hot streak — they're 15-7 over their past 22 games — this is a club that could actually look to add some pieces.
The focus for Seattle would probably be on more controllable players who can help in 2022 and beyond. Starting pitching, in particular, will be the Mariners' primary desire — as manager Scott Servais suggested this week. But if the Mariners can acquire Cruz without paying a price they feel will compromise a very promising long-term outlook, he's a sensible upgrade. The move would be overwhelmingly popular with fans, and the Mariners have taken a potpourri approach at designated hitter this year anyhow. Ty France leads the team with an even 100 plate appearances as a DH, but he could be slotted into the lineup regularly at first base/second base for the balance of the 2021 campaign.