The Cardinals announced they've agreed to a one-year contract extension with Yadier Molina. The ten-time All-Star will remain in St. Louis for the 2022 season on a $10MM salary. Molina is a client of MDR Sports Management.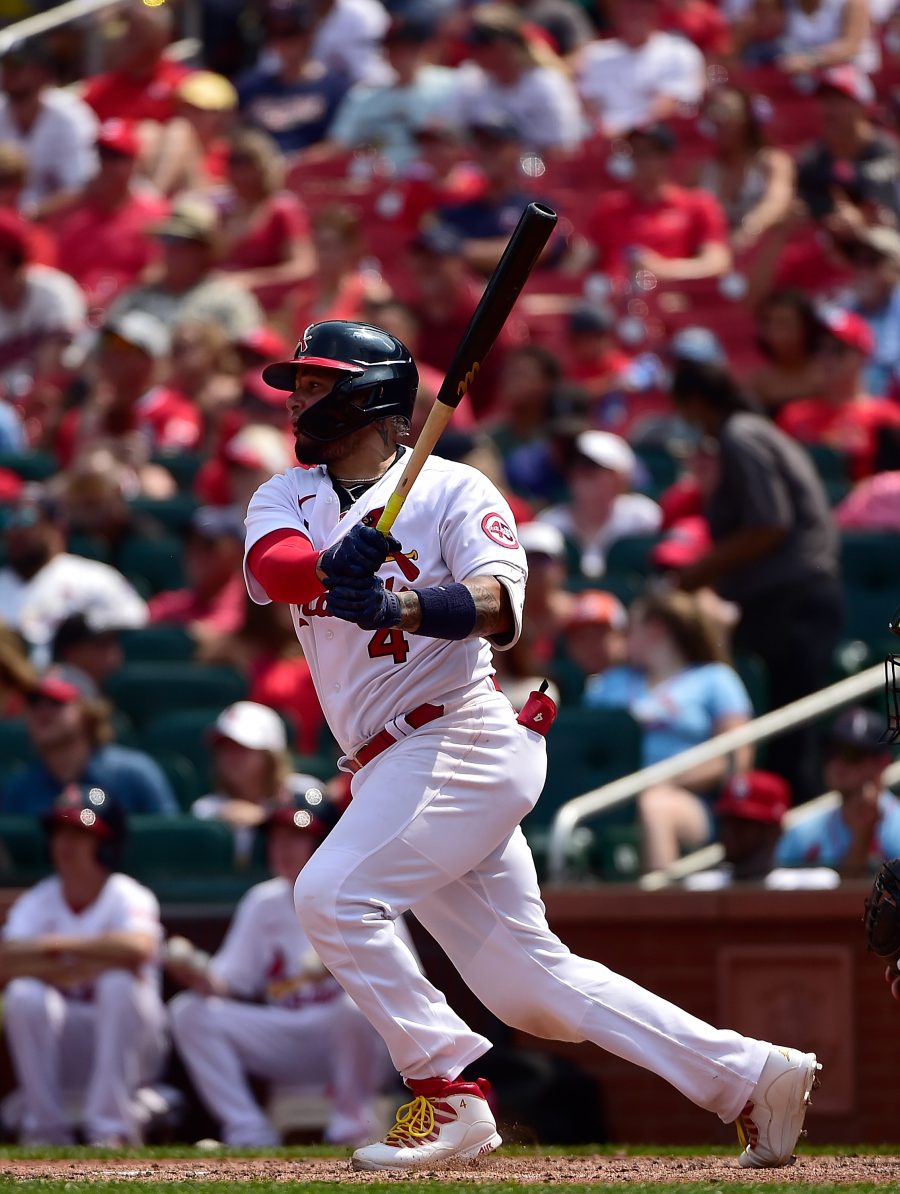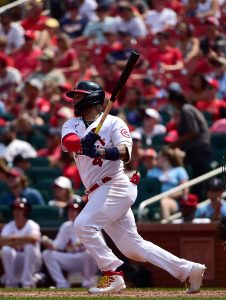 It's not surprising the two sides were able to line up on terms, as they were known to be in extension discussions last week. Molina was believed to be seeking a one-year deal that matches or tops the $9MM salary on which he's playing out the 2021 campaign, and he's succeeded in landing exactly that. Molina didn't sign that deal until this past January, and he'd been vocal about wanting to avoid lingering on the free agent market again this time around.
Molina's no longer the MVP-caliber player he was at his peak, but he's still a productive regular catcher even at age-39. This season, he's hitting .259/.304/.376 with eight homers across 365 plate appearances, not far off the .268/.310/.388 slash line he compiled between 2019-20. That's below-average offensive production overall, but it's still fine work when considering the toll catching takes on players. Backstops have compiled just a .228/.307/.391 mark around the league. Molina's offensive output is around par with the league average at the position.
That's without considering his contributions on the other side of the ball. Molina is regarded as perhaps the best defensive catcher of his generation. As is the case with his bat, Molina's glove has fallen off somewhat with age, but he's still unquestionably a plus behind the dish. Molina has cut down seventeen of forty attempted base-stealers this season, a 42.5% rate that's far better than the 24.4% league average.
In addition to neutralizing the running game, Molina has a reputation as one of the game's best at the aspects of catching that are difficult or impossible to quantify. His once-elite framing metrics have fallen to around league average, but he still checks in as a viable receiver. And the Cardinals no doubt believe Molina brings intangible value from a leadership perspective to the pitching staff and clubhouse.
While Molina should still bring quite a bit to the table next season, it's apparent his legacy as one of the best players in franchise history plays into the front office's eagerness to keep him off the open market. No active player in MLB has been with their current team longer than Molina, who debuted with St. Louis in June 2004. The nine-time Gold Glove award winner was an integral part of the Cardinals' 2006 and 2011 World Series teams. There's plenty of reason for the club not wanting to risk a repeat of last offseason's stalemate.
Molina recently hinted that next year could be the last of his illustrious career, and president of baseball operations John Mozeliak referred to 2022 as Molina's "final season" in the press release accompanying the announcement of today's extension. Jon Heyman of the MLB Network (Twitter link) notes that the current expectation for both Molina and the Cardinals is that 2022 will indeed be his final year as a player. If that ultimately proves to be the case, he would retire as the rare one-franchise star.
With Molina wrapped up, the Cardinals figure to turn to Adam Wainwright, another impending free agent who has been in St. Louis for ages. Wainwright made his debut in 2005 and has led the St. Louis rotation for a good portion of the past fifteen years. Despite turning 40 years old this month, Wainwright has been one of the better pitchers in the National League this season. Assuming he wants to keep playing beyond this year, the Cardinals would have every reason to look to hammer out an extension with Wainwright as well.
The Molina extension will push the Cardinals' estimated 2022 player payroll just north of $90MM, according to Cot's Baseball Contracts. Nolan Arenado ($35MM if he doesn't opt out), Paul Goldschmidt ($25.33MM), Miles Mikolas ($17MM) and Paul DeJong ($6.17MM) join Molina as players with notable guaranteed contracts on the books. St. Louis will also have to cover arbitration raises for Jack Flaherty, Harrison Bader, Alex Reyes, Dakota Hudson, and Tyler O'Neill, among others. The Cardinals opened the 2021 season with an estimated $163MM payroll.
St. Louis could look to address the rotation and middle infield this winter. Catcher, where Andrew Knizner has struggled in limited action as Molina's understudy, would've been a question mark in the unlikely event Molina went elsewhere. It seems the Cardinals are prepared to roll with a Molina-Knizner pairing again next season, and top prospect Iván Herrera could be worked into the mix midseason with an eye towards 2023. The lion's share of playing time behind the plate at Busch Stadium will fall to Molina, as it has for the past sixteen years.
Katie Woo of the Athletic first reported the agreement and its terms.