The Angels announced the signing of right-hander Michael Lorenzen to a one-year contract on Tuesday. It's reportedly a $6.75MM pact for the CAA Sports client.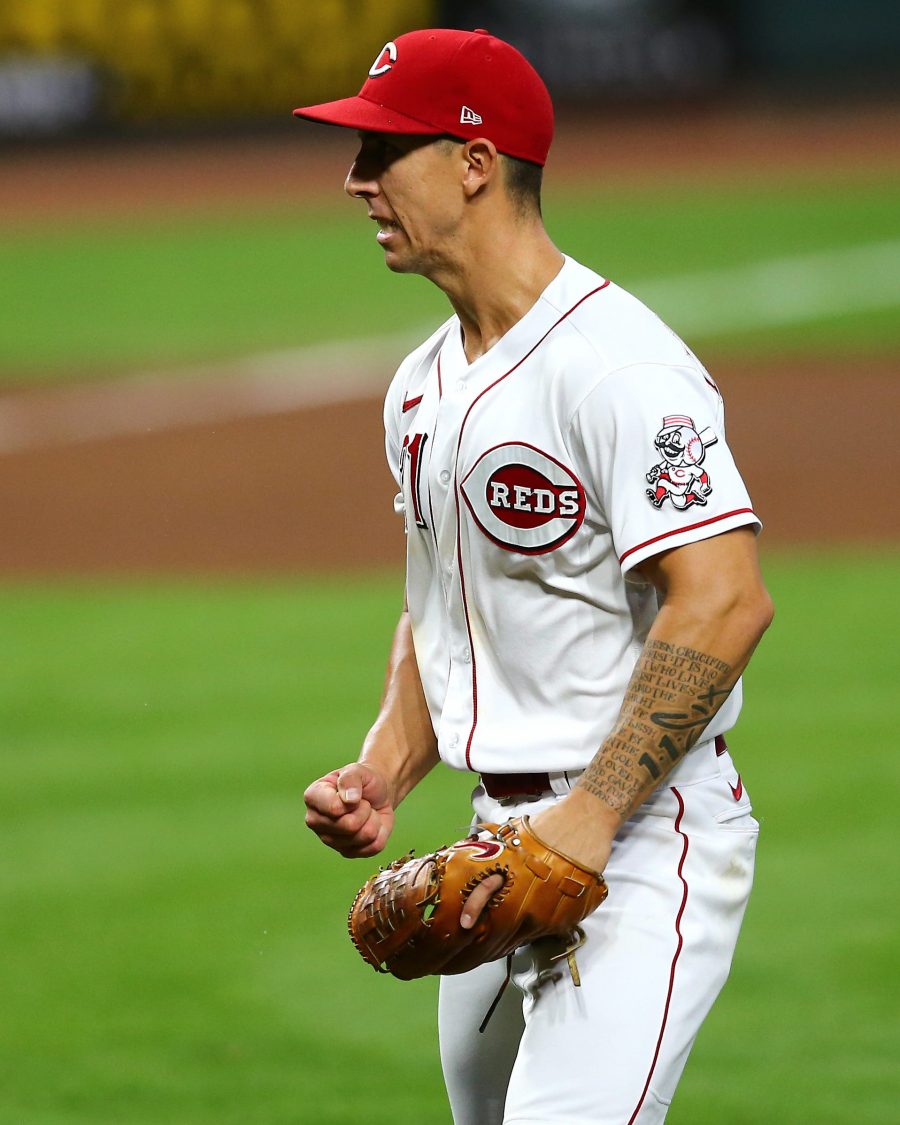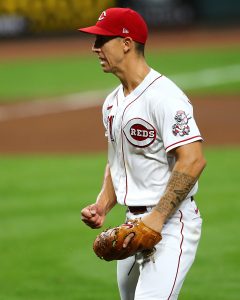 After already signing Noah Syndergaard, the Angels will add another notable pitcher to their rotation on a one-year contract, as Lorenzen will reportedly function as a starting pitcher.  Lorenzen went into free agency hoping to get an opportunity to again work as a starter, following six years of almost exclusively being used as a reliever out of the Reds bullpen.  Cincinnati was open to stretching Lorenzen out last spring, before Lorenzen was sidelined with a shoulder strain that put him on the injured list for the entire first half of the season.
Lorenzen (who turns 30 in January) indicated that he was open to signing a shorter-term contract in order to prove himself in a rotation, and thus set himself up for a more lucrative free agent deal next winter when he can market himself as a full-fledged starting pitcher.  For an Angels team that needs starting pitching and is generally wary of long-term commitments to starters, Lorenzen represented a solid fit, and since Lorenzen is also an Anaheim native, he'll now get to start this new chapter of his career in his hometown.
Anaheim is also a particularly interesting landing spot for considering the presence of Shohei Ohtani, and Lorenzen's own status as a two-way player.  In addition to working out of the Reds' bullpen, Lorenzen also appeared in 34 games as an outfielder, with most (29) of those appearances coming during the 2019 season.  Lorezen has hit .233/.282/.429 over his 147 career plate appearances, which is well above average for a pitcher, if unspectacular for a position player.
It is easy to imagine a scenario where Lorenzen continues to get regular work in the rotation and in the outfield, since the Angels know better than any team now to manage a two-way player.  The Halos have already adjusted their rotation to a six-man unit to accommodate Ohtani, and that rotation now consists of Ohtani, Lorenzen, Syndergaard, Jose Suarez, Patrick Sandoval, and one of Reid Detmers or Jaime Barria.
Considering how the Angels have been linked to so many notables on the free agent and trade markets, it wouldn't be a surprise to see another pitcher acquired, in order to add even more depth to this group.  It remains to be seen, of course, whether Lorenzen can actually thrive as a starter, and Syndergaard is only returning to regular action after Tommy John surgery caused him to miss miss virtually all of the 2020-21 seasons.
If Lorenzen doesn't work out as a starting pitcher, he can always fall back on relief pitching, which would also provide a boost for the Angels.  There is a big hole at the back of the bullpen since closer Raisel Iglesias may depart in free agency, which is a little ironic considering how Lorenzen spent much of his time in Cincinnati working as Iglesias' setup man.  Lorenzen posted a 3.48 ERA over 331 innings from 2016-2020, also delivering a 5.59 ERA over 29 frames in 2021, though that performance is hard to gauge given all of Lorenzen's injury problems.
Lorenzen didn't fit the usual profile for a reliever, as he delivered below-average strikeout rates and middling walk rates but relied on a lot of soft contact and strong grounder rates to get outs.  Between this skillset and a very good spin rate on his fastball, there is some sense that Lorenzen can translate well to rotation work.  If the experiment doesn't pan out, Lorenzen can pick up where he left off in the pen, and might well still score a solid multi-year contract next winter if he pitches to his usual standard as a reliever.
Robert Murray of FanSided first reported the Angels were in agreement with Lorenzen on a one-year deal worth around $7MM, and reported Lorenz's role as a starter. Rhett Bollinger of MLB.com reported the guarantee was $6.75MM.