The Rangers made the first major strike of the offseason shortstop market, agreeing with Marcus Semien on a seven-year, $175MM contract.  According to The Athletic's Levi Weaver, Semien will earn $25MM in 2022, $26MM in each of the 2023-27 seasons, and then $20MM in 2028.  Semien is represented by the Boras Corporation.
"Marcus' reputation around the game is impeccable.  He's a leader in every clubhouse he steps into, respected for the way he goes about his work and how he treats others," Rangers President of Baseball Operations Jon Daniels said in a press release officially announcing the signing.  "There are few players in the game who garner the level of respect that he does from teammates and opponents alike.  We're thrilled to add a player of his caliber to the organization."
There were indications that Semien was one of the free agents looking to get his next contract finalized prior to the expiration of the Collective Bargaining Agreement on December 1, as a lockout and transactions freeze are widely expected to follow.  The Rangers were also known to be one of the more aggressive teams of the offseason, with money to spent and a direct interest in the shortstop market.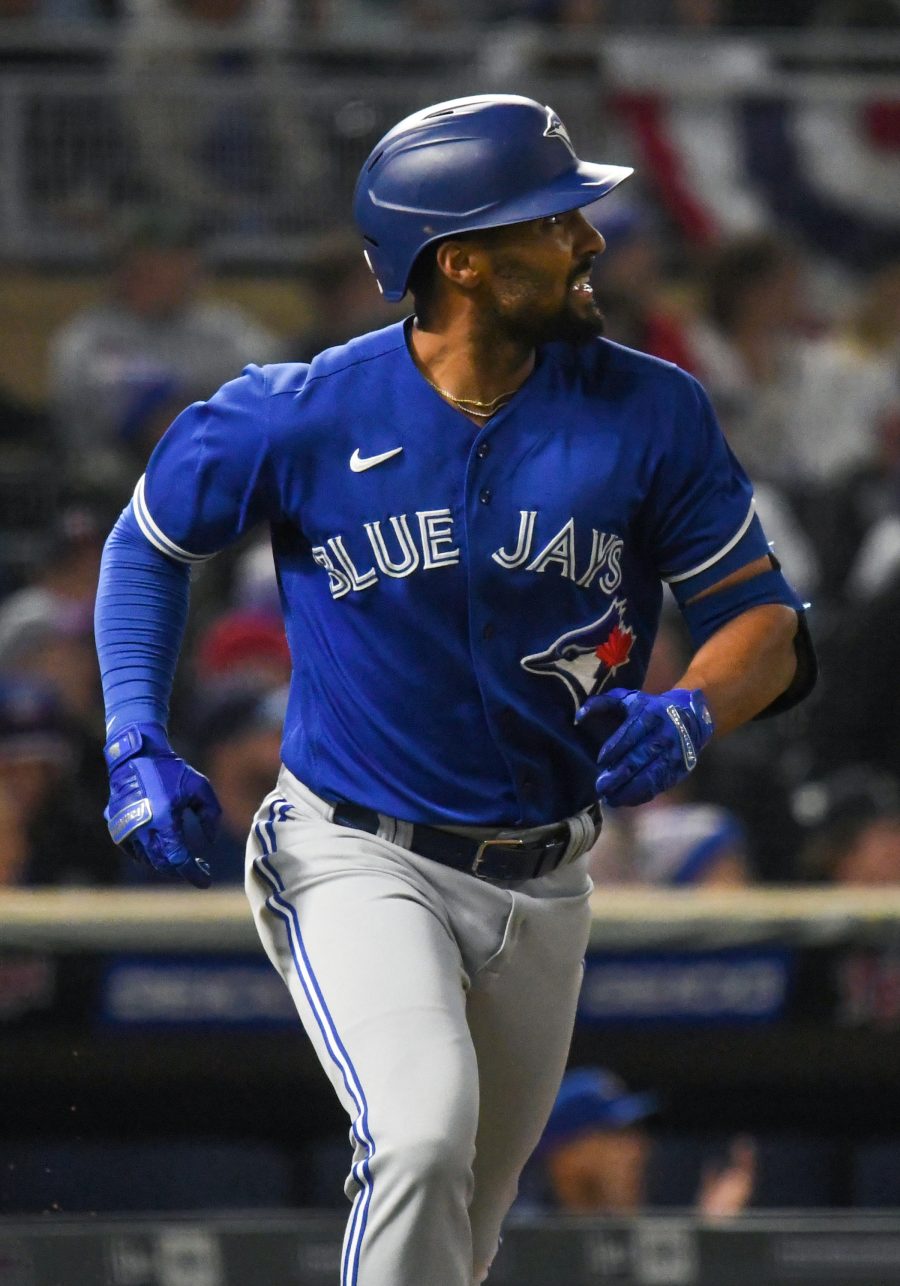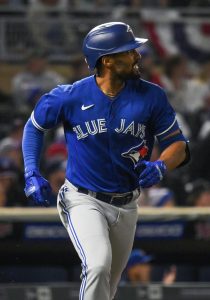 With these factors in mind, a deal between the two sides doesn't necessarily count as a surprise, but the sheer size of the contract is a little eye-opening.  MLBTR projected Semien for six years and $138MM, as though Semien is already 31 years old, he has been a very durable player throughout his career and isn't necessarily as much of a decline risk as other players his age.  Needless to say, the Rangers agreed, giving Semien the biggest contract of any free agent to date this winter.  With Semien now locking in $175MM, the asking price will probably only go up for Carlos Correa (age 27), Corey Seager (28 in April), Trevor Story (who just turned 29) and Javier Baez (who turns 29 on December 1).
It also isn't out of the question that one of these other shortstops might still end up joining forces with Semien in the Texas infield, as ESPN's Jeff Passan reporting that Story is still under consideration.  Theoretically, a scenario exists where Story signs to play shortstop, while Semien moves to second base, as he did last year with the Blue Jays alongside shortstop Bo Bichette.
If another shortstop isn't added, Semien might conceivably still remain at second base, since Rangers incumbent Isiah Kiner-Falefa is a fine defensive shortstop in his own right.  Kiner-Falefa would likely be a defensive standout anywhere he plays around the infield, however, so Texas could opt to put IKF at second or third base, and install Semien back in his former shortstop position.
The seven-year contract represents quite a turn of events for Semien, who struggled through the first six weeks of the shortened 2020 season, thus limiting his value heading into free agency last winter.  Semien opted to sign a one-year deal with the Jays in order to re-establish his market, and the result was a third-place finish in AL MVP voting.  Semien hit .265/.334/.538 with 45 homers during his spectacular year, appearing in all 162 games and leading the league with 724 plate appearances.  In addition to Silver Slugger honors, Semien also won a Gold Glove in his first year as a second baseman since 2014.
The Rangers were very familiar with Semien from his days with the Athletics, and the infielder now returns to the AL West as the veteran face of a new era of Texas baseball.  After five straight losing seasons, both president of baseball operations Jon Daniels and GM Chris Young indicated that the club was willing to spend some serious money to return to contention.  The Rangers have so little on the books in future salary commitments that multiple signings seemed likely, and if the team is indeed prepared to add up to $100MM in payroll this winter alone, Semien's $25MM average annual value represents only the first quarter of Texas' potential outlay.
As Rome wasn't built in a day, turning the 102-loss Rangers into an immediate contender will be a tall order, even if Texas does spend $100MM+.  Both the AL West and the American League as a whole figure to be competitive in 2022, so the Rangers will need quite a bit more than just Semien to even get back above the .500 mark.  The seven-year commitment, however, is a sign that the Rangers are clearly in this for the long haul, and Semien is the type of "signpost" free agent signing (i.e. Jayson Werth signing with the Nationals in December 2010, or Hyun Jin Ryu signing with the Blue Jays two offseasons ago) that announces a team is ready to turn the corner.  Semien's reputation as a strong clubhouse leader will also help for mentorship purposes with the Rangers' younger players, and potentially attract other players to Arlington.
Because Semien rejected Toronto's qualifying offer, the Rangers will have to give up $500K in international spending pool money, as well as their second-highest pick in the 2022 draft.  The latter is a pretty significant concession, as the Rangers' second-highest selection is the third pick of the second round.  Since signing another QO-rejecting free agent would cost Texas its next highest pick (the third choice of the third round), it remains to be seen if the Rangers will now target free agents who aren't attached to draft pick compensation.  Of the other shortstops, Baez is the only one who didn't turn down a qualifying offer, as Baez wasn't eligible due to his midseason trade to the Mets.
As well, the Blue Jays will get draft pick compensation for Semien's departure, as the Jays will now get an extra pick between Competitive Balance Round B and the start of the third round.  The Blue Jays had interest in re-signing Semien themselves, but will now take the draft pick as a reward for their bet on Semien one year ago.
With Bichette established at shortstop, it remains to be seen if any of Correa, Seager, Story, or Baez could factor into Toronto's plans, though most of the Jays-related news this winter has been related to their search for pitching, rather than any shortstops apart from Semien.  With a Santiago Espinal/Cavan Biggio platoon penciled in for second base or third base, the Jays have some flexibility in what type of infielder they can pursue as a Semien replacement, or whether that new player comes via free agency or trade.  There is no easy way to truly replace Semien's production, of course, so a substantial addition be required to try and fill the big hole that Semien leaves in Toronto's lineup.
FanSided's Robert Murray (Twitter link) was the first to report that the two sides were close to a deal, with MLB Network's Jon Heyman (Twitter link) reporting the contract length, the fact that the deal had been reached, and the dollar figure.  USA Today's Bob Nightengale also adds that the deal doesn't contain any opt-out clauses or no-trade protection. 
Photo courtesy of USA Today Sports Images