The White Sox continued their aggressive approach to building a late-game relief corps, formally announcing on Tuesday the signing of righty Kendall Graveman to a three-year contract. The Sports One client will be guaranteed $24MM, the team announced.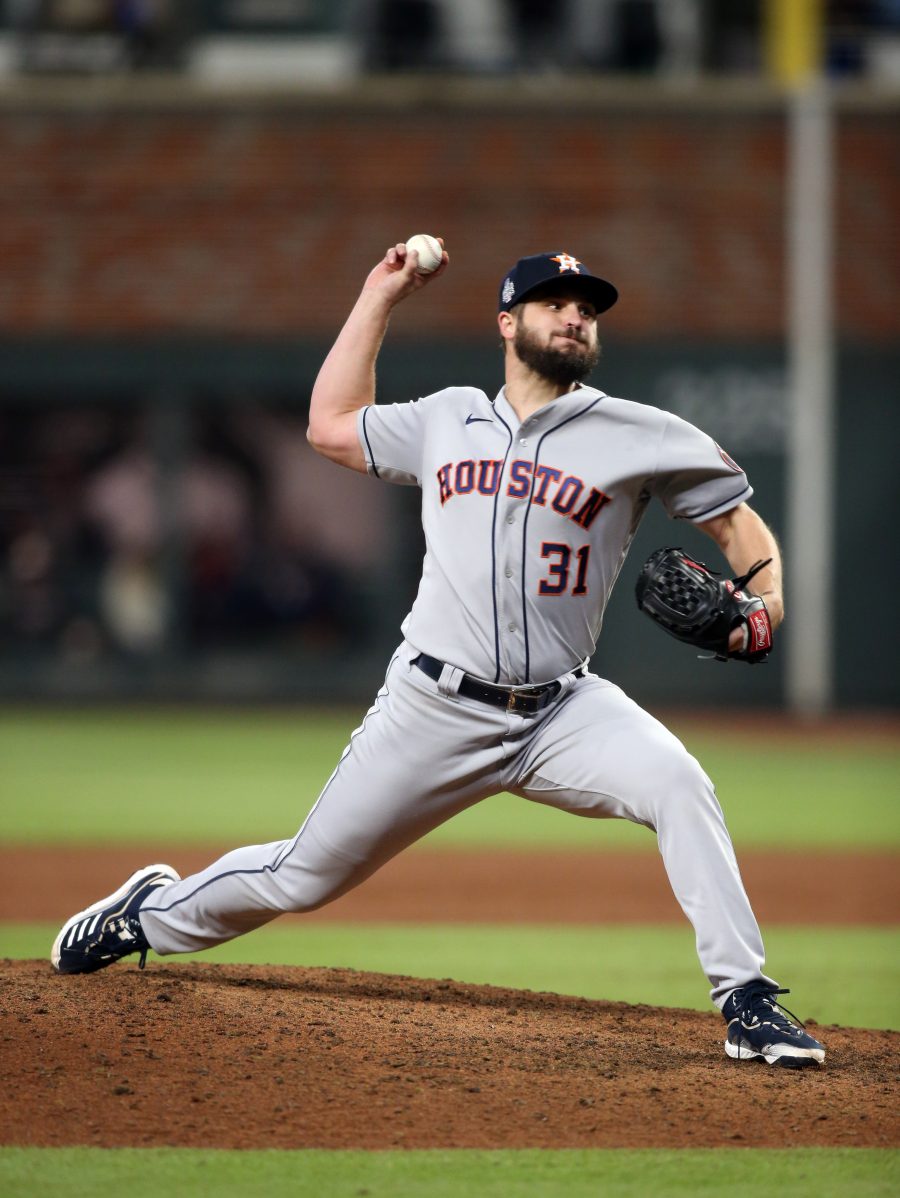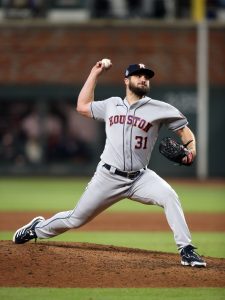 Graveman spent the first few seasons of his career as a competent but unexciting back-of-the-rotation starter. A quality strike-thrower who induced plenty of ground-balls, Graveman ate a fair amount of innings during his 2015-18 run with the A's. But he consistently ran one of the game's lower strikeout rates, capping his overall upside.
That began to change in September 2020, when the Mariners bumped Graveman into short relief stints. The Alabama native took to his new role with aplomb, adding almost three miles per hour to his average fastball and performing quite well down the stretch. That was only a month's worth of action, but it was enough to convince the M's to bring Graveman back and install him in a full-time relief role in 2021.
Graveman was excellent this past season, kicking off the year with fourteen consecutive scoreless outings. He sustained his uptick in fastball velocity, averaging a career-best 96.2 MPH on the pitch. With that improved raw stuff came better results, as Graveman generated swinging strikes on a decent 10.7% of his offerings — his first season north of 8% in that regard. He struck out an above-average 27.5% of batters faced, all while maintaining his standout ability to keep the ball on the ground.
Dating back to his bullpen conversion, Graveman has tossed 66 innings of 2.05 ERA/3.17 FIP ball between Seattle and the Astros. He owns solid strikeout and walk rates (25.5% and 8.9%, respectively) in addition to a huge 54.9% grounder percentage. Opposing hitters have managed just a .181/.278/.256 line against him in that time, and Graveman has shown himself capable of thriving in both a traditional closer's role and as a high-leverage middle innings type.
That level of dominance led MLBTR to project a three-year deal for Graveman entering the winter. The 30-year-old (31 next month) looks as if he'll come in just a touch shy of MLBTR's three-year, $27MM projection, but his deal falls right in line with the general area for high-quality setup types of recent offseasons. Will Harris ($24MM in 2019-20), Adam Ottavino ($27MM in 2018-19) and Joe Kelly ($25MM in 2018-19) have all landed three-year free agent deals right around this territory in recent offseasons.
The White Sox have invested heavily in their bullpen over the past twelve months, and today's strike to land one of this winter's top free agent relievers is the latest example in that trend. Chicago signed star closer Liam Hendriks to a four-year, $54MM deal last offseason, then traded for eight-time All-Star Craig Kimbrel at this summer's deadline. Kimbrel struggled down the stretch after an otherworldly showing with the Cubs during the first half of the season. He remains with the White Sox after the club exercised a $16MM option on his services, but GM Rick Hahn has already acknowledged the possibility the Sox try to move Kimbrel this offseason.
Signing Graveman doesn't necessitate a Kimbrel trade. There are plenty of high-leverage innings to go around, and one of Chicago's best 2021 late-game options — Michael Kopech — is expected to compete for a rotation role in 2022. The Sox could still elect to roll into 2022 with a three-headed monster for manager Tony La Russa to deploy at the end of games. That said, the Graveman pick-up could give the front office enough confidence in the relief corps that they're comfortable moving Kimbrel to address other areas of the roster, with second base and a corner outfield spot standing out as potential areas of need.
It's also worth noting that Graveman's deal could push the franchise into a level of spending with which they may not be comfortable. Chicago has never had a season-opening player payroll north of $130MM in franchise history, according to Cot's Baseball Contracts. Jason Martinez of Roster Resource estimates they've already got around $168MM in 2022 commitments, though, even before accounting for Graveman's forthcoming deal.
So while the Graveman addition need not force a Kimbrel trade from a roster perspective, adding that money to the White Sox's already atypically packed ledger might foretell a money-saving deal of some kind. Moving Kimbrel's $16MM salary elsewhere would seemingly be the most straightforward way to bring spending closer to the franchise's previous levels, if owner Jerry Reinsdorf is intent on doing so.
MLB Network's Jon Heyman first reported the agreement and the terms (Twitter links).
Image courtesy of USA TODAY Sports.