The Braves' midseason outfield reconstruction has been well-documented. Jorge Soler, Eddie Rosario and — to a lesser extent — Joc Pederson and Adam Duvall all performed at a high level after being acquired in seemingly minor deals in advance of the trade deadline, a haul that helped Atlanta to a World Series title.
Only Duvall remains on the roster, though, with each of Soler, Rosario and Pederson having qualified for free agency at the end of the season. It wouldn't be surprising to see someone from that group eventually return, but all thirty clubs will have a chance to pursue that trio whenever the lockout comes to an end.
Soler and Rosario, in particular, profile as two of the most intriguing remaining free agent outfielders. Both players began the year in the AL Central — Soler in Kansas City, Rosario in Cleveland. Neither played particularly well at their initial stop, and Atlanta acquired them in separate deadline day swaps that cost them only cash and one prospect: Kasey Kalich.
Yet both players flipped the script with a strong couple months in Atlanta. Soler hit .269/.358/.524 with 14 home runs across 242 regular season plate appearances with the Braves, offensive output that was 32 percentage points above average by measure of wRC+. Rosario only tallied 106 trips to the dish down the stretch — he was on the injured list at the time of his trade — but his .271/.330/.573 mark in that time checked in 33 points above the league average.
Both players also had great postseasons, although Soler's was briefly interrupted by a positive COVID-19 test. Rosario hit three homers in 28 plate appearances during the NLCS en route to series MVP honors in a win over the Dodgers. Soler claimed the World Series MVP by hitting a trio of longballs against the Astros during the following set.
Soler's and Rosario's heroics were enough to cement their places in Braves lore. Teams now considering a free agent pursuit of either have to determine what to expect moving forward, though. Regarding both players, that's a difficult question, considering their up-and-down track records before they landed in Atlanta.
Soler, 30 in February, has been a prototypical three-true-outcomes slugger for much of his career. His massive power made him a top prospect, and while it took a few seasons for him to settle in as a regular, Soler demonstrated the offensive upside that had made him so highly touted between 2018-19. Over those two seasons, the right-handed slugger hit .265/.354/.541 (132 wRC+) despite playing his home games in Kansas City's spacious Kauffman Stadium. His 48 home runs the latter year paced the American League, and those power results were backed up by top-of-the-scale batted ball metrics.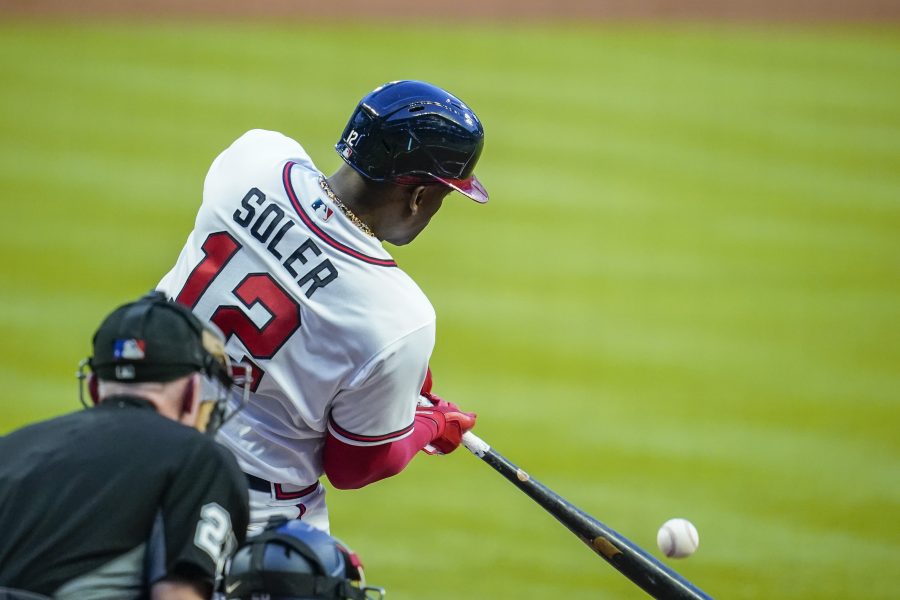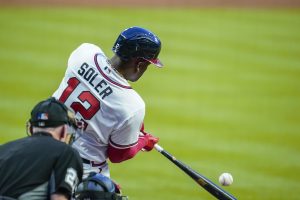 In addition to that huge power, Soler rarely chases pitches outside the strike zone. He's walked at an above-average clip in each season since 2016. That's an impressive combination upon which to build, but Soler also has real swing-and-miss concerns. Aside from a 24-game showing as a rookie, Soler has never had a season in which he's made contact on even 70% of his swings; the 2021 league average, for reference, was 76.1%.
With that swing-and-miss comes a high strikeout rate that can tank Soler's batting averages when things aren't going well. Between the start of 2020 and this past summer's trade deadline, he compiled 534 plate appearances of .204/.300/.394 hitting. That includes an awful .192/.288/.370 mark with the Royals in 2021, a bad enough first half that each of FanGraphs and Baseball Reference actually pegged Soler's overall work this past season as below replacement level even after accounting for his late-season turnaround.
That also hints at another red flag in Soler's game: his defense. Public metrics have long pegged him as a well below-average corner outfielder, and he spent a decent chunk of time at designated hitter in Kansas City. The potential implementation of the universal DH in collective bargaining talks could expand Soler's market, but clubs are increasingly wary of committing everyday DH at-bats to players unless they're an elite middle-of-the-order presence. Soler has been that caliber of hitter over a full season in 2019. He finished 2021 on an absolute tear. Yet the intervening season and a half were quite poor, and Soler doesn't have the defensive profile to remain valuable even as he's in a slump offensively.
Rosario's defensive track record is also a bit spotty, but public metrics have generally been more enthused with his work than with Soler's. He's limited to the corners — primarily left field — but he shouldn't need to see too much time at DH over the next couple years. But Rosario has never matched Soler's 2018-19 offensive peak, at least not over a full season. The 30-year-old posted solid numbers each season from 2017-20 with the Twins, but he's never had a season with a wRC+ more than 17 points above league average.
Rosario doesn't come with swing-and-miss concerns; he's made contact at a solid rate five years running. And while he doesn't have elite power, he's certainly capable of making an impact at the plate. The left-handed hitter has three seasons with 24+ homers on his resume, and he typically posts exit velocities and hard contact rates a bit above the respective league marks.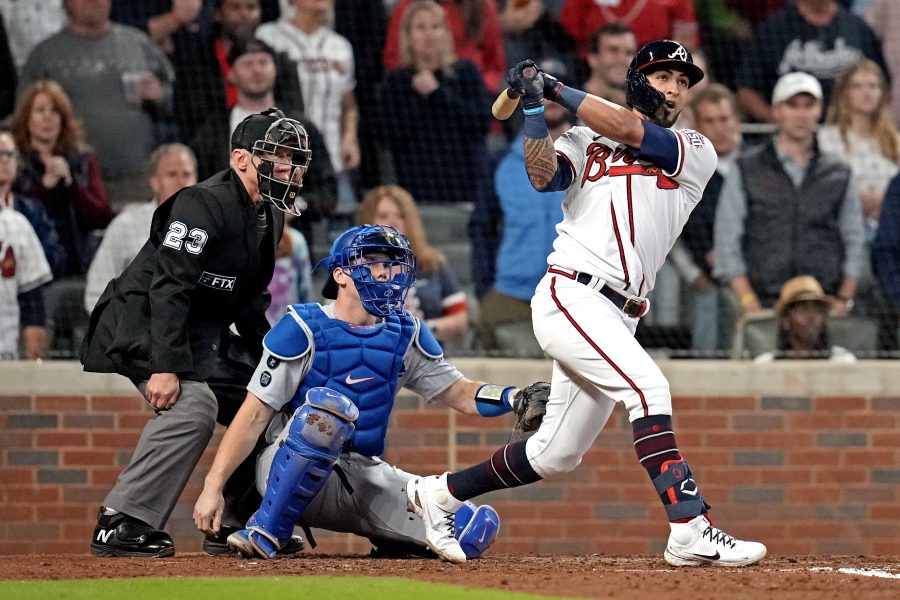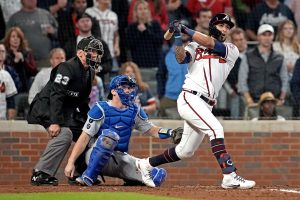 Yet Rosario's offensive ceiling has been capped by how often he swings. He's one of the league's most aggressive hitters, an approach that leads to a consistently low walk rate. Rosario only has one season under his belt (2017) with an on-base percentage higher than the league mark, with teams obviously worried about that profile.
Last offseason, Rosario (who had been projected for an arbitration salary in the $8.6MM to $12.9MM range) was passed through outright waivers and non-tendered by Minnesota. He began the 2021 campaign with just a .254/.296/.389 mark over 306 plate appearances with the Indians. His stint in Atlanta was great, but that came over a comparatively small tally of 174 trips to the plate, even including the playoffs.
Each of Soler and Rosario present an interesting evaluation for teams. They're coming off excellent second halves that carried over into fantastic postseasons. Yet each player is less than six months removed from rather significant struggles on non-contending clubs. For teams looking to address their corner outfield situations in free agency yet unwilling to spend at the level it'd take to land Nick Castellanos or Kyle Schwarber, Soler and Rosario could each be targets coming out of the transactions freeze. Which player should land the loftier contract?
(poll link for app users)