TODAY: The signing is official.  According to multiple reporters (including John Shea of The San Francisco Chronicle), Wood will get $25MM over the course of the two-year contract, with an even $12.5MM in each season.  Based on games pitched, Wood can also earn up to $2.5MM in additional bonuses.
NOVEMBER 22: The Giants are closing in on an agreement with free agent southpaw Alex Wood, reports Robert Murray of FanSided (Twitter link). The sides are discussing a two-year deal that would pay the ACES client more than $10MM annually, reports Jeff Passan of ESPN (on Twitter). Should a deal come to fruition, he'd join 2021 rotation mate Anthony DeSclafani in returning to San Francisco. The Giants announced a three-year pact with DeSclafani just minutes before news of Wood's near-agreement with the club broke.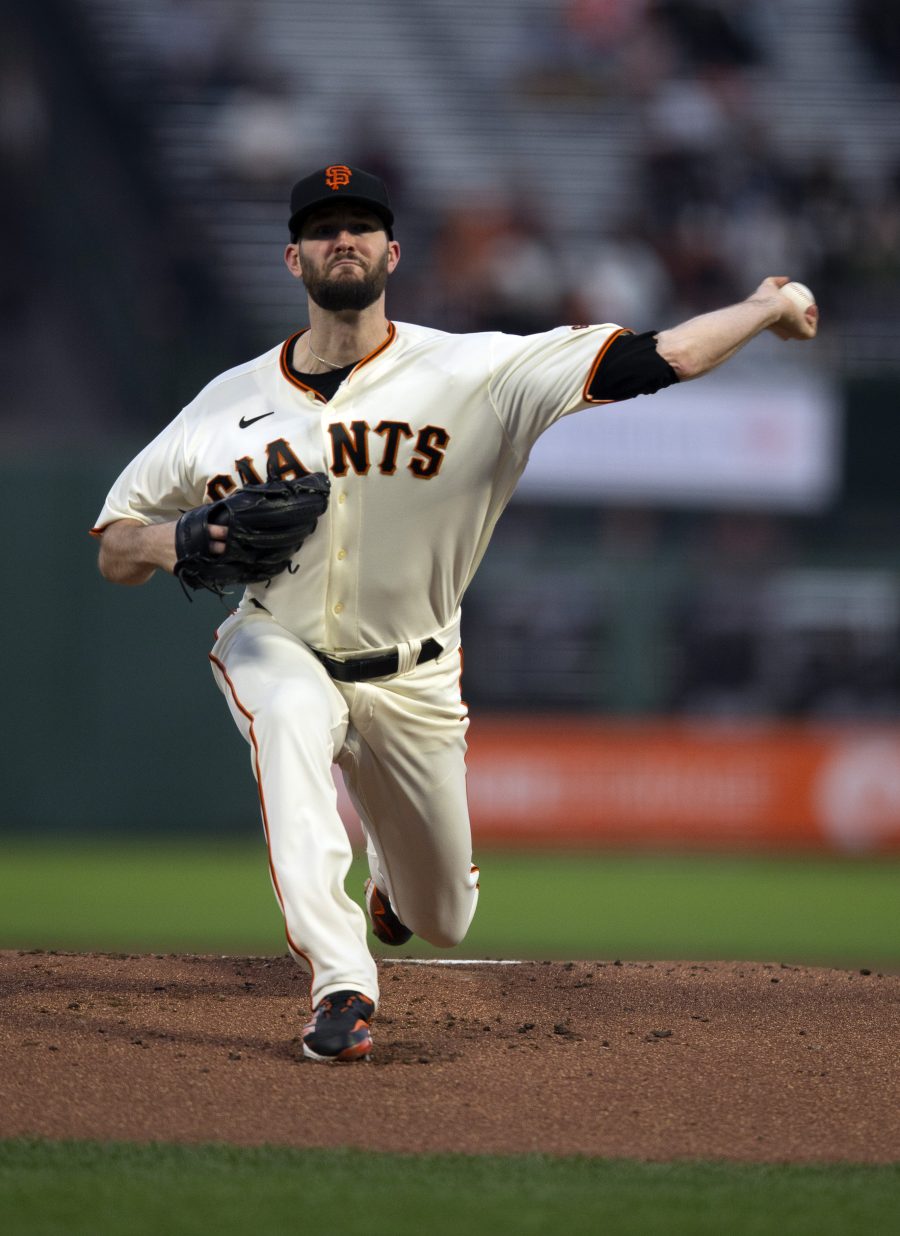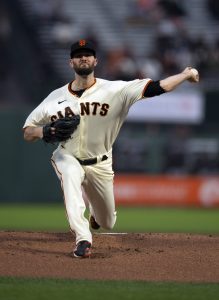 Wood signed with San Francisco for a $3MM guarantee last offseason and more than made good on the club's fairly small investment. The left-hander worked to a 3.83 ERA across 138 2/3 innings and 26 starts, taking on his heaviest workload since 2018. ERA estimators were even more bullish on his performance, as Wood posted a 3.48 FIP and a 3.60 SIERA that are both a fair bit better than his bottom line numbers.
The deceptive southpaw punched out 26% of batters faced this past season, a mark that's more than three points north of the league average. That came on the strength of an above-average 12.5% swinging strike rate, with Wood generating plenty of whiffs on both his sinker and slider. While he doesn't throw especially hard, he's consistently proven capable of missing bats based on his combination of movement, command and atypical look for hitters.
That impressive profile has also enabled Wood to post robust ground-ball numbers. He typically induces grounders on around half the balls in play against him (the average for starters is just under 43%), and that was again the case this past season. Wood racked up worm-burners at a 50.8% clip, a top twenty mark among the 129 hurlers with 100+ innings pitched. It's rare to find pitchers capable of pairing that kind of strikeout and ground-ball proclivities, and Wood also owns high-end control. The southpaw has never had a season with a walk rate north of the league average, and his 6.7% mark in 2021 was more than a point lower than the league figure.
There's little question about Wood's effectiveness. Since debuting in 2013, he's yet to post a season in which he's exceeded 40 innings with an ERA north of 4.00. That's supported by the underlying numbers, with the Georgia native typically offering the production of a #2 or high-end #3 starter when he takes the mound. At his best, Wood is capable of posting All-Star caliber numbers. He even earned a Midsummer Classic nod with the Dodgers in 2017, and his 152 1/3 innings of 2.72 ERA ball that year earned him some down-ballot Cy Young support.
The bugaboo throughout his career has been health. While Wood tossed 361 1/3 innings between 2014-15, he's struggled to log full rotation workloads in the years since. The southpaw has only twice eclipsed 150 frames in the past six seasons, and his 2019-20 seasons were largely derailed by back and shoulder issues. He combined for just 48 1/3 innings over that two-year stretch, and those issues seemed to have a pronounced effect on his performance. Despite his typically strong track record, his ERA over those couple seasons was just under 6.00.
Wood mostly stayed healthy in 2021, although his season debut was delayed a couple weeks by a minor back surgery. Nevertheless, injury and/or workload concerns have kept Wood from cashing in on a long-term contract to this point in his career. The former second-round pick turns 31 years old in January, and his rate performance would seemingly warrant a strong three or four year deal were teams confident in his ability to consistently log 150+ innings.
Instead, it seems he'll land a two-year pact to return to the Bay Area. That's shy of the three-year, $30MM deal MLBTR projected entering the offseason, although he's seemingly in line to top that estimated average annual value. The Giants can certainly afford to take on that kind of eight-figure investment over the next two seasons. San Francisco currently has just $106MM in commitments for next season, in the estimation of Jason Martinez of Roster Resource. That number dips to $45MM in 2023, when only three players (Brandon Crawford, DeSclafani and Tommy La Stella) have guaranteed deals on the books.
The rotation has been a priority for president of baseball operations Farhan Zaidi, general manager Scott Harris and the rest of the front office. The need to rebuild the starting staff this offseason has been evident for a while now, as Logan Webb was the only one of San Francisco's top five starters remaining under club control entering the day. DeSclafani's return locks in a second member of that group, and Wood would have a spot lined up as well if/when his deal is finalized. Susan Slusser of the S.F. Chronicle reported this morning the club was also making a strong run at free agent Alex Cobb. It remains to be seen whether those talks will result in an agreement, but there'd certainly be room in the rotation and on the payroll for such a move.
Of course, it also stands to reason the Giants would still like to hammer out a long-term agreement with Kevin Gausman. While a Webb – DeSclafani – Wood trio would make for a solid top three, reinstalling Gausman behind Webb and knocking DeSclafani and Wood into the mid-rotation roles in which they thrived in 2021 would make San Francisco's rotation one of the more formidable units in the league on paper. The front office has worked to retain as much of this year's 107-win team as possible, signing Crawford, DeSclafani and likely Wood to multi-year deals and bringing back Brandon Belt via the $18.4MM qualifying offer.
Image courtesy of USA TODAY Sports.