TODAY: The Marlins officially announced the signing.  The contract details are provided by Jon Heyman, who notes that Miami's 2026 club option is worth $12MM, with a $5MM buyout.  Garcia will earn an even $12MM in each of the 2022-25 seasons, and he will also donate $120K per year to the Marlins' team charity.
NOVEMBER 28: The Marlins have agreed to a four-year contract with free agent Avisail Garcia, SportsGrid's Craig Mish reports (via Twitter).  Garcia will earn $53MM, according to MLB Network's Jon Heyman.  Garcia is represented by Mato Sports Management.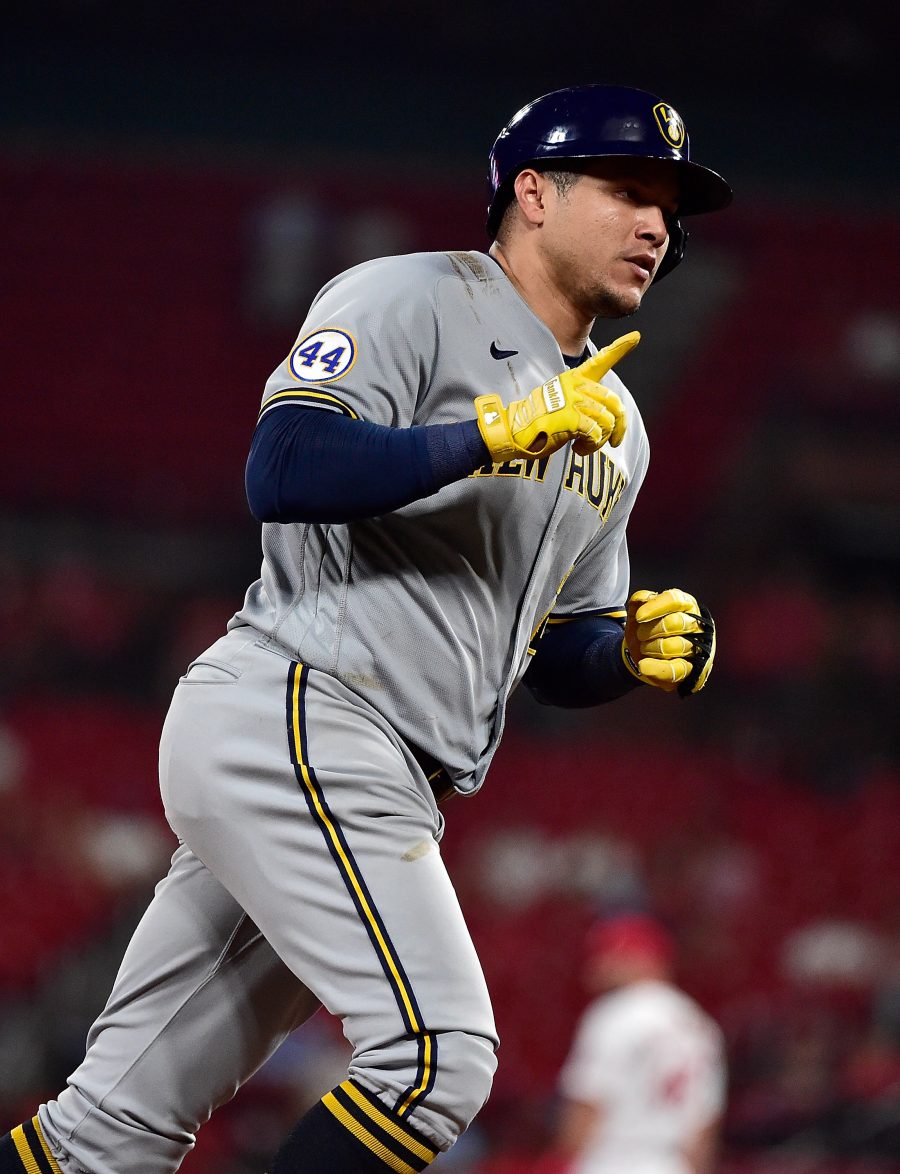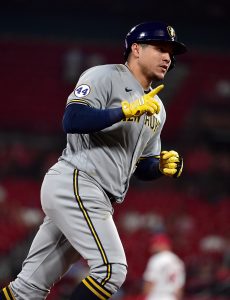 Mish notes that this is the largest contract the Marlins have handed out under owners Bruce Sherman and Derek Jeter, who purchased the team more than four years ago.  The Marlins are "far from done," tweets Mish.  Garcia joins Jesus Sanchez in the Marlins' outfield, after the club reportedly made a strong push to bring Starling Marte back before he signed with the Mets.  The Marlins continue to sit on perhaps the game's best starting pitching surplus, suggesting GM Kim Ng may solve some of the team's other needs on the trade market.
MLBTR had predicted a three-year, $36MM contract for Garcia, who managed to snag an extra year and a better average annual value.  Garcia's contract is exactly double that of Mark Canha, who signed with the Mets two days ago at the same $13.25MM AAV.  Garcia, 31 in June, posted a fine 115 wRC+ in 135 games for the Brewers this year.  Garcia's two-year, $20MM contract with the Brewers included a provision that converted a $12MM club option into a mutual one once he reached a certain plate appearance threshold in September.  That allowed Garcia to become a free agent.  Likely fearing acceptance, the budget-conscious Brewers elected not to make the one-year, $18.4MM qualifying offer.
Garcia has had an up-and-down career since signing with the Tigers for $200K as a 16-year-old out of Venezuela back in 2007.  The toolsy outfielder reached the Majors as a 21-year-old in 2012 and was traded to the White Sox the following year as part of a three-team deal that sent Jake Peavy to the Red Sox and Jose Iglesias to Detroit.  Garcia fell short of expectations in Chicago until a BABIP-driven 138 wRC+ in 2017.  After a down 2018 season that culminated in knee surgery, the White Sox chose not to tender Garcia a contract with a projected $8MM arbitration salary looming.
The Rays swooped in with a one-year, $3.5MM free agent contract for Garcia, who rode a 113 wRC+ in 2019 to the aforementioned two-year contract with Milwaukee.  It's fair to question why, two years later, Garcia is coming off a similar season and managed to secure $33MM more than last time.  Interestingly, Marte was reportedly "seeking a three- or four-year deal in the $50 million range" back in July when the Marlins attempted to extend him, according to Jordan McPherson and Craig Mish in the Miami Herald.  The Marlins didn't get there, trading Marte for Jesus Luzardo before attempting to sign him back last week.  It's been an odd sequence of events for the Marlins, who ended up with Garcia for a similar price to what Marte might have cost.
The answer to Garcia's appeal might lie in Statcast, where his top of the charts numbers have always hinted at something more.  This year, he ranked in the 73rd percentile for average exit velocity, 98th for maximum exit velocity, 78th for hard hit percentage, and 80th for barrel rate.  Garcia simply hits the ball very hard, even if this year's 29 home runs represented a career best.  Garcia pairs his hard-hitting with 88th percentile sprint speed, so his is a rare blend of athleticism.  Defensively, Garcia has been a bit below average in Outs Above Average over the past few years.
We've seen a flurry of hot stove activity today with three days remaining until the collective bargaining agreement expires, with December 1st serving as a transaction deadline of sorts.  Today alone, we've seen free agent contracts for Marcus Semien, Corey Kluber, and Garcia, as well as an extension for Byron Buxton.  After the CBA expires, ownership is widely expected to lock out the players and freeze free agency, speculatively until the eve of spring training in February.  This has created an unprecedented urgency from teams in free agency, resulting in many November contracts that have exceeded expectations.