The Angels announced this evening they've signed catcher Max Stassi to a three-year, $17.5MM extension. The veteran backstop will earn $3MM in 2022, and $7MM apiece in 2023-24. The deal also contains a $7.5MM club option for the 2025 campaign that comes with a $500K buyout. Stassi is a Wasserman client.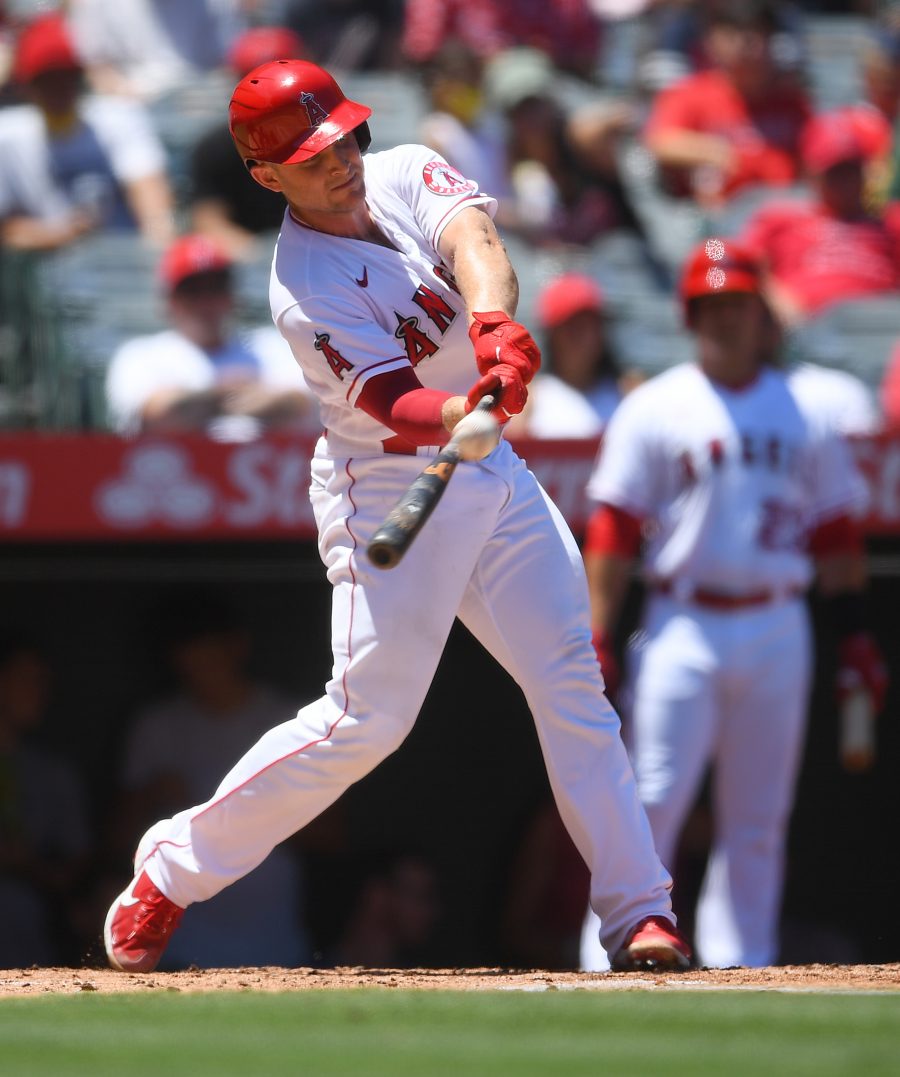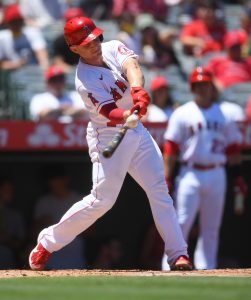 The deal buys out up to three free agent years, as Stassi had been set to hit the open market after this season. He and the team had already agreed to a $3MM salary for the upcoming season. That figure remains in place, with the club tacking on $14.5MM in new money to keep him under club control through 2025.
Stassi has appeared in each of the last nine big league seasons, but he didn't play in more than 15 games in any of the first five years. The righty-hitting backstop had never even tallied 300 plate appearances in a season until last year, as he'd spent his early days as a depth catcher with the division-rival Astros.
The Angels picked up Stassi in a seemingly minor deadline deal with Houston in 2019. He didn't do much in 20 games with the Halos down the stretch that season, but he's enjoyed a late-career breakout over the past two years. Stassi mashed at a .278/.352/.533 clip during the shortened 2020 schedule, rapping nine extra-base hits in 105 plate appearances. There's little doubt the limited sample inflated his numbers that year, but Stassi continued to perform well over his largest body of work last season.
In 2021, Stassi appeared in 87 games and picked up 319 trips to the plate. He hit .241/.326/.426 with 13 homers, showing solid power and drawing a fair number of walks. Stassi struck out in an alarming 31.7% of his plate appearances, but the combination of pop and patience were more than adequate for a catcher. By measure of wRC+, Stassi's production lined up exactly with that of a league average hitter. League average offense isn't easy to find at the most demanding position at the diamond, with catchers overall posting a .229/.305/.391 mark last season.
Stassi pretty clearly wielded an above-average bat for a backstop, and he also rated well in the eyes of Statcast's pitch framing metrics. Baseball Savant pegged him as six runs above average as a framer last season, his fourth straight year garnering positive marks in that regard. He didn't do well to control the running game, throwing out only 15.4% of attempted base-stealers (against a 24.3% league average). Stassi had fared a bit better in that regard in years past, however, and the Angels are clearly comfortable in both his receiving ability and ability to handle a pitching staff over the coming seasons.
Because he didn't establish himself as a regular until nearly a decade into his big league career, Stassi wasn't going to hit free agency until after his age-31 season. That always figured to cap his long-term market upside, but the two years and $14.5MM in guarantees for his first couple free agent seasons is in line with the recent going rate for capable but not elite #1 catchers. The Braves signed Travis d'Arnaud to a two-year, $16MM extension last August; the Cubs added Yan Gomes for two years and $13MM just before the lockout.
d'Arnaud and Gomes were the top options in a free agent catching class that was short on #1 options this winter. Next year's crop looks stronger, with Mike Zunino, Willson Contreras, Gary Sánchez and Omar Narváez among a handful of players set to hit the market. Rather than stick in that fairly deep class, Stassi will stick around in Orange County for at least the next couple years.
The Angels re-signed Kurt Suzuki this winter, and he'll serve as Stassi's back-up for the upcoming campaign. The extension won't affect the Angels' books for the upcoming season, given that it doesn't change his price tag from the previously agreed upon $3MM arbitration settlement. Los Angeles is still set to open this season with a franchise-record payroll in the $188MM range. The extension brings their 2023 estimated player commitments up to around $119MM, in the estimation of Jason Martinez of Roster Resource.
Image courtesy of USA Today Sports.