March 19: Jon Heyman of MLB Network provides the details on the contract, with Duffy making $3MM this year. Next year's option is valued at $7MM but can be increased based on Duffy's performance this year. Duffy will add $500K by pitching in 5, 10 and then 15 games in 2022, as well as for throwing 5, 10 and 15 innings, a total of $3MM, increasing the value of the option to $10MM. If that option were to be picked up, Duffy could earn an extra $6MM in incentives next year: $750K for reaching each tier of 100, 110, 120 and 130 innings pitched, as well as $1MM for reaching each of 140, 150 and 160 frames.
March 17: The Dodgers continue to bolster their roster via free agency, reportedly agreeing to terms on a one-year deal with Danny Duffy. The contract, which is pending a physical, also contains a club option for the 2023 season. Duffy is an ACES client.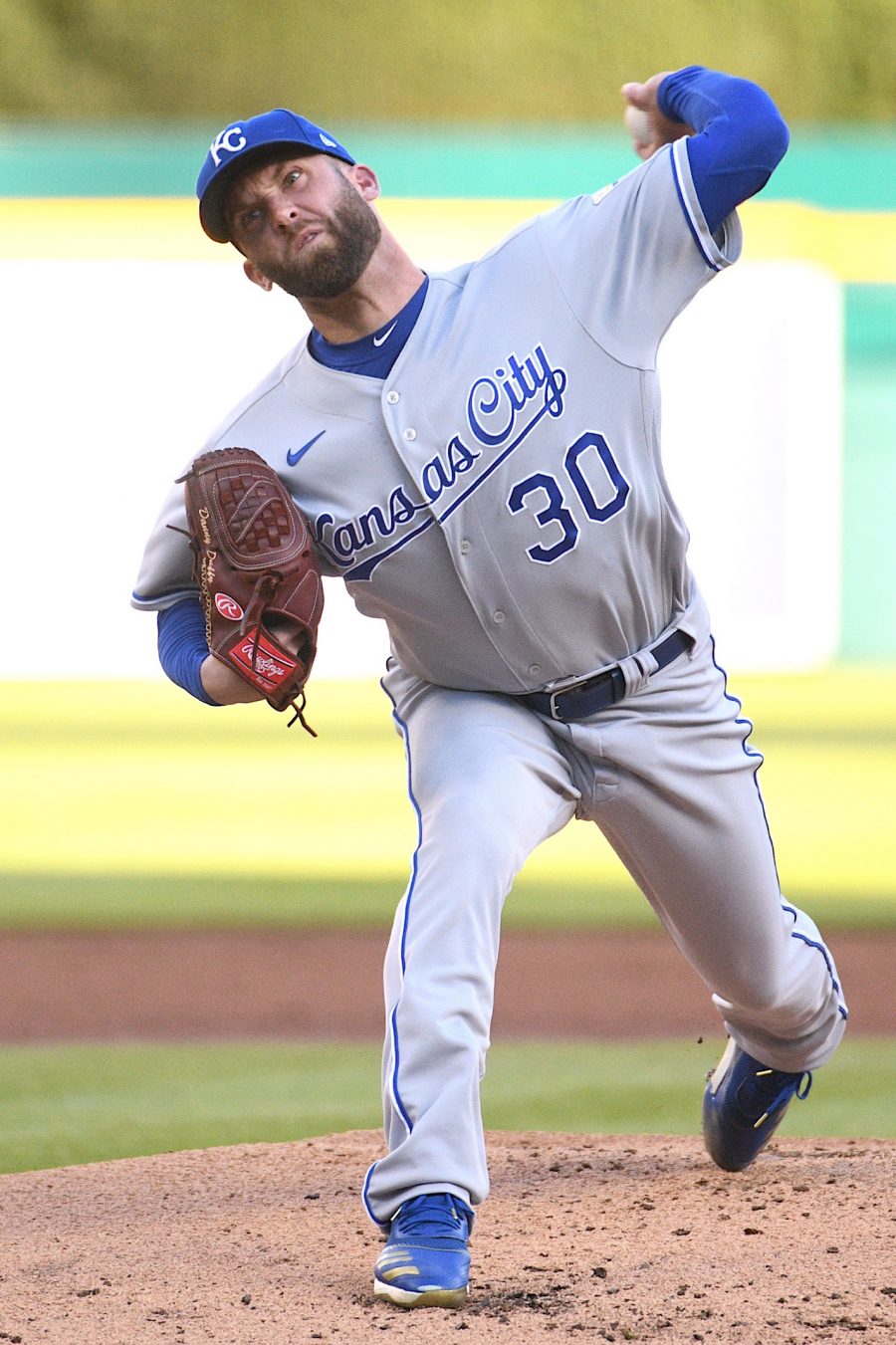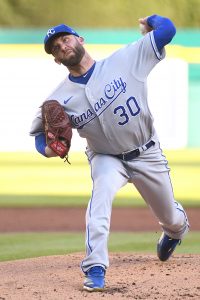 It marks a return to Southern California for the left-hander, whom the Dodgers acquired from the Royals in advance of last summer's trade deadline. Duffy, unfortunately, never could take the field in Dodger blue. At the time of the trade, he was on the injured list with a flexor strain in his forearm. The hope had been that he could return late in the season for a club that was obviously headed to the playoffs, but that proved not to be. He suffered a setback in early September and was shut down for the year.
That setback will prevent him from making his team debut for at least a few more months. After the season, Duffy told Andy McCullough of the Athletic he underwent surgery to repair the flexor tendon in October. As of the time of that early-December conversation, Duffy was targeting a June return to a big league mound. He conceded it was likely he'd work in relief this year as a means of keeping his innings in check before lengthening back out into a rotation role in 2023 and beyond.
Whatever role he takes on, a healthy Duffy figures to be a boon to the Dodgers pitching staff. Before his 2021 season was derailed, the 33-year-old was off to a nice start with the Royals. He'd worked 61 innings with a stellar 2.51 ERA. His peripherals weren't quite so superlative, but he posted quality strikeout and walk numbers (25.8% and 8.7%, respectively) and owned a capable 4.14 SIERA.
Prior to last summer's trade, Duffy had spent his entire career with Kansas City. A former third-round draftee, he cemented himself as a valuable member of the rotation by their pennant-winning 2014 season. Over a four-year run from 2014-17, he pitched to a 3.47 ERA/3.87 FIP in 612 innings. That included 136 2/3 frames of 4.08 ERA ball for the World Series-winning club in 2015.
Beginning in 2018, Duffy's production began to tick downward. His walk and home run rates both increased, and he posted an ERA north of 4.00 in each season. His fastball velocity, which had averaged nearly 96 MPH at his peak, dropped to a bit more than 92 MPH by 2019-20. Last season, before he went down with injury, Duffy's arm speed bounced back somewhat. His heater came in at 93.7 MPH on average, and Duffy's swing-and-miss rates saw a corresponding spike. Last year's 13.6% swinging strike rate was a personal high, more than two percentage points above the league mark for starters.
That intrigued the L.A. front office enough they traded for him last summer, and their interest is apparently continued. That Duffy won't be ready until midseason is less of a concern for the Dodgers than it might be for other clubs around the league, since Los Angeles looks as good a bet as any to be playing meaningful games late in the year. Even if he's forced to work in relief, Duffy could be a valuable option for skipper Dave Roberts down the stretch and into potential postseason play. For his career, he's held opposing left-handed hitters to a meager .218/.277/.318 line. That could make Duffy a particular weapon if leveraged into more favorable match-ups in shorter stints.
Specific terms of the deal aren't yet known, although the presence of the club option would seem to give Los Angeles further long-term upside. The Dodgers signed Jimmy Nelson, himself rehabbing from elbow surgery, to a one-year deal with a 2023 option earlier this week. Duffy presumably secured a loftier guarantee than Nelson's $700K salary, but the pacts follow a similar logic of giving the Dodgers a shot at a late-season run from a talented but currently injured hurler with the chance to keep him in the fold for a second season.
The Dodgers have been aggressive in recent days as they look to cement themselves as the team to beat in the National League. They reunited with Clayton Kershaw last week, then agreed to terms with Freddie Freeman on a six-year contract last night. Those deals pushed the team's 2022 luxury tax tab north of $277MM, in the estimation of Jason Martinez of Roster Resource. Because they exceeded the CBT last season, the Dodgers will be subject to escalating fees as a second-time payor. They'll be taxed at a 30% rate for every dollar spent between $230MM and $250MM, a 42% clip on overages between $250MM and $270MM, a 75% rate on overages between $270MM and $290MM and a 90% tax on all expenditures north of $290MM.
Mark Feinsand of MLB.com first reported the Dodgers and Duffy were nearing agreement. Robert Murray of FanSided reported they had reached an agreement on a one-year deal with a 2023 option, which Fabian Ardaya of the Athletic specified was a club option.
Image courtesy of USA Today Sports.