The Mets have acquired right-hander Chris Bassitt from the Athletics in a deal now officially announced by both teams ESPN's Jeff Passan was the first to report that Bassitt was on the way to New York, while Joel Sherman of The New York Post reported Oakland will receive right-handed pitching prospects J.T. Ginn and Adam Oller in return for the 33-year-old All-Star.
Bassitt had been tabbed as one of the likelier players to be switching teams this offseason, as he had only one year of arbitration control remaining (at a projected $8.8MM salary) before free agency, and the A's were known to be looking to cut payroll.  With the Mets searching for further pitching upgrades, Bassitt seemed like a logical target for New York to add to a rotation that also saw Max Scherzer come to Queens prior to the lockout.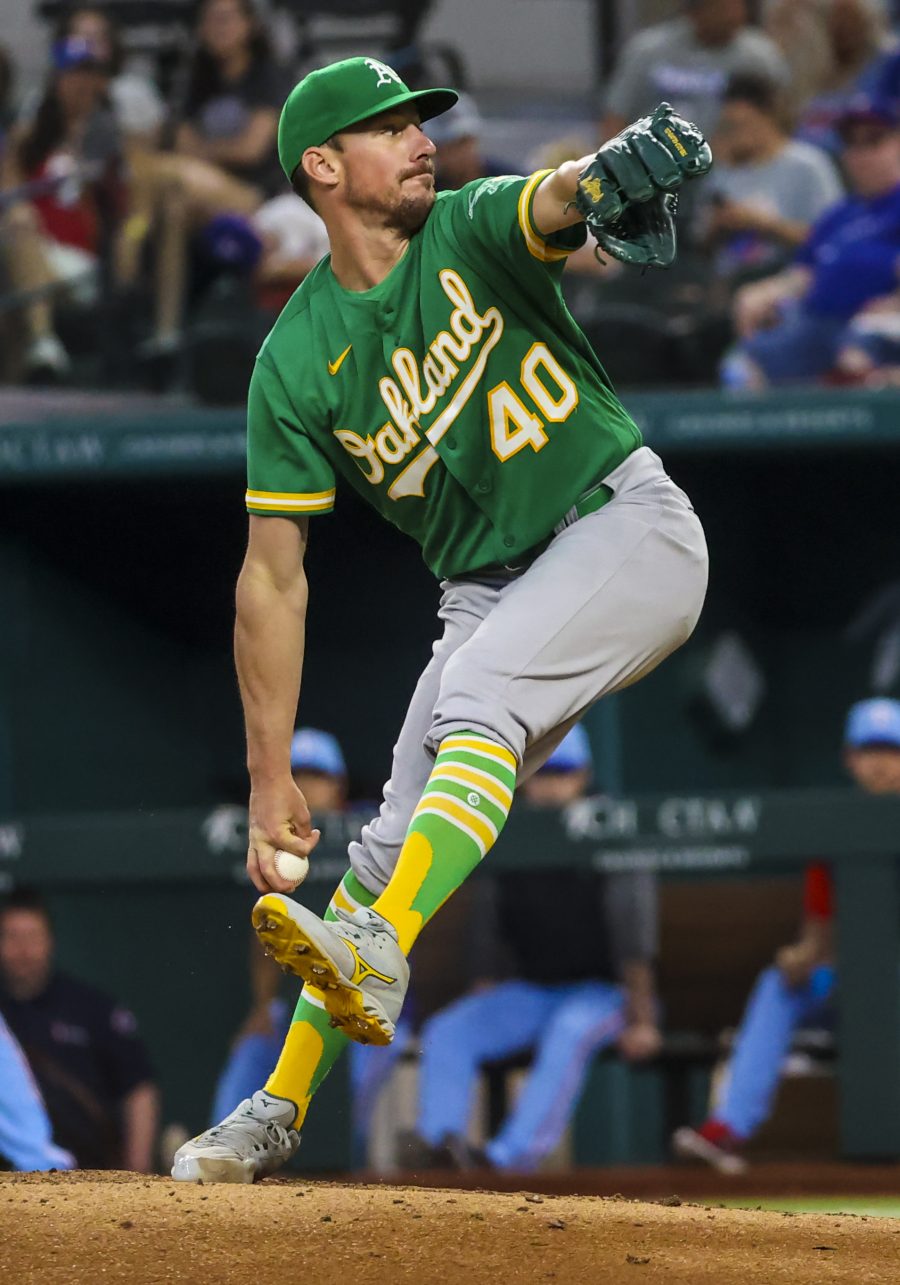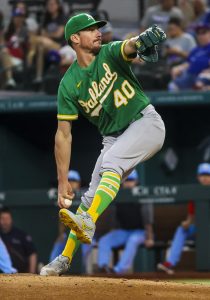 With Scherzer and Jacob deGrom atop the rotation, Bassitt will slot right alongside Taijuan Walker and Carlos Carrasco in what is now looking like one of baseball's better rotations if everyone is healthy.  Granted, that is a big if, given how deGrom and Carrasco each missed big chunks of the 2021 season due to injury, and even Scherzer battled a dead arm during the postseason.
Bassitt himself had a major injury scare last August when he was hit in the face with a line drive and needed surgery to repair facial fractures.  After a rather remarkable recovery, Bassitt even returned to the mound for two abbreviated starts after spending over a month on the injured list.  That comeback capped off a very impressive season for Bassitt, who has been a solid performer for most of his seven MLB seasons, and quietly been one of baseball's better pitchers over the last two years.
After an eighth-place finish in AL Cy Young voting in the abbreviated 2020 season, Bassitt continued his fine form over 157 1/3 frames in 2021, resulting in a tenth-place spot in the AL Cy race and his first All-Star berth.  Bassitt posted a 3.15 ERA, 25% strikeout rate, and 6.1% walk rate, as well as some very strong hard-hit ball numbers.  Not known for his high velocity or big spin rates, Bassitt has a five-pitch mix that has generally done a good job of keeping hitters off-balance.
These are some very solid numbers for a No. 3 starter, and it provides the Mets with some front-of-the-rotation caliber pitching should deGrom, Carrasco, or any other pitchers miss time.  Adding Bassitt also lengthens the pitching mix as a whole, as the Mets can now deploy Tylor Megill and David Peterson primarily as spot starters, Triple-A depth, or even long relievers depending on the team's needs.
Between Bassitt and free agent signings Starling Marte and Mark Canha, there is a distinct shade of Oakland green-and-gold coming to the 2022 Mets roster.  Mets team president Sandy Alderson has longstanding ties to the A's organization, of course, working as Oakland's GM from 1983-97 and then returning to the organization as an adviser in 2019-20 before the Mets brought Alderson back when Steve Cohen took over the franchise.
It is quite possible that tonight's trade could be the first of many for Billy Beane and company over the next few weeks, depending on just how far the A's go with their latest selloff.  While the club has always resisted a complete teardown in Beane's long tenure, such prominent names as Sean Manaea, Matt Olson, Matt Chapman, and Frankie Montas could also potentially be heading out the door.  Manaea is entering his final year of team control, while Olson/Chapman/Montas each have two remaining seasons of arbitration eligibility.
In reloading the roster, the A's have added a pair of new arms.  Ginn is the highest-touted of the duo, ranked fifth by MLB Pipeline and sixth by Baseball America on their lists of the Mets' top 30 prospects.  A second-round pick in the 2020 draft, the Mississippi State product had a 3.03 ERA over 92 combined innings with New York's A- and high-A affiliates in 2021.  It was a solid performance for Ginn's first pro season, and perhaps even more impressive considering that Ginn was returning from Tommy John surgery in early 2020.  Ginn has a quality fastball (usually in the low 90s but has reached into the 95-97mph range) and sinker, plus he generates a lot of ground balls.
As noted by Newsday's Tim Healey, with Ginn now on his way to the Athletics, the Mets have now parted ways with five of their six players selected in the 2020 draft — the last amateur draft under the purview of former Mets GM Brodie Van Wagenen.  Fifth-rounder Eric Orze is the last player remaining, as Ginn, Pete Crow-Armstrong (for Javier Baez), Isaiah Greene (for Carrasco and Francisco Lindor), and Matthew Dyer (for Rich Hill) were all traded in high-profile deals, while Anthony Walters was released.
Oller was originally a 20th-round pick for the Pirates in 2016, and his career includes stints in indy ball and the Australian Baseball League as well as minor league stretches with the Bucs, Giants, and (for the 2021 season) Mets.  A starter for the bulk of his minor league career, Oller has a 4.05 ERA over 380 1/3 career innings on the farm, and he reached both the Double-A and Triple-A levels for the first time in 2021.  It stands to reason that the 27-year-old could serve as some rotation depth for the A's this season, as a big league-ready arm that can step in for some starts should a need arise (via injury or more trades).
Photo courtesy of USA Today Sports Images