The Rockies have signed shortstop Jose Iglesias to a one-year contract, MLB.com's Mark Feinsand reports (via Twitter).  Univision's Mike Rodriguez tweeted earlier tonight that Iglesias and the Rox were close to reaching a deal, and later noted that Iglesias will earn $5MM.  Iglesias is represented by MVP Sports Group.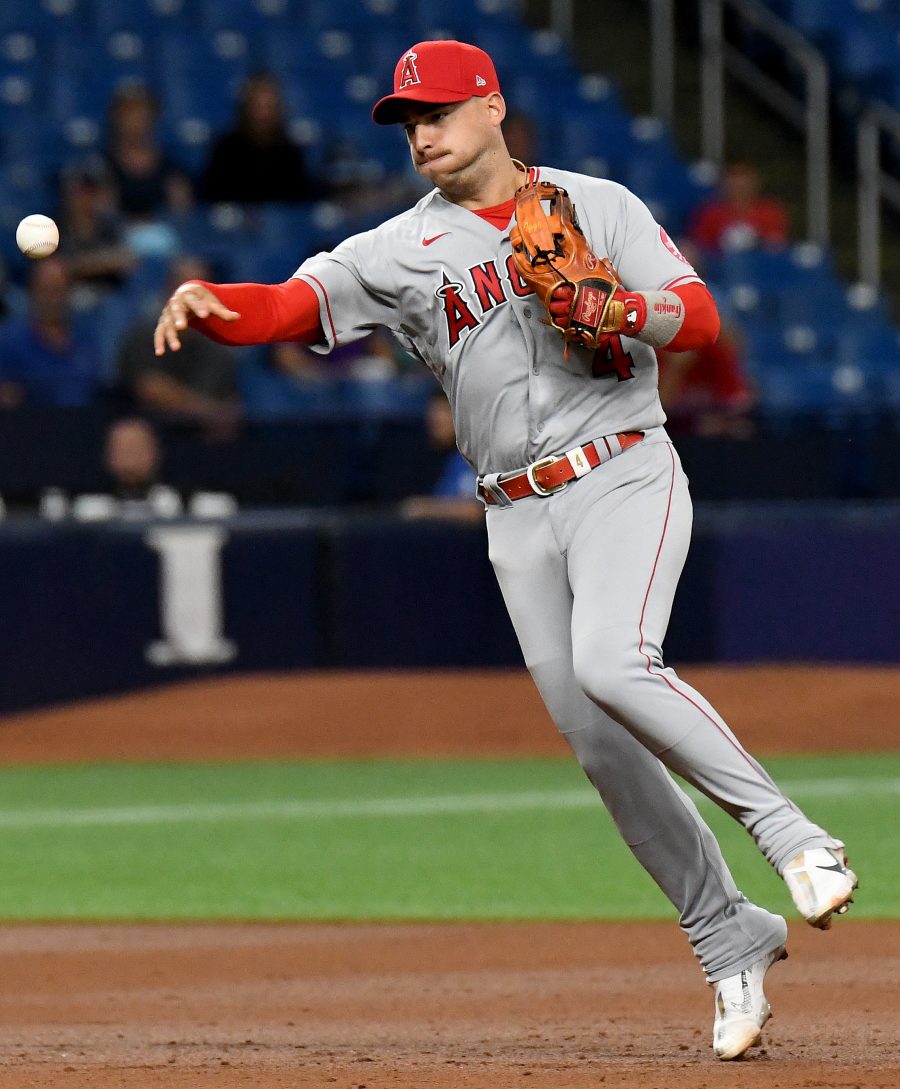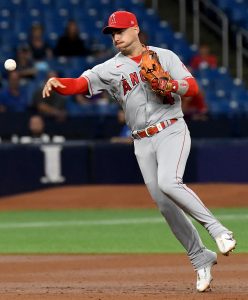 As Nick Groke of The Athletic notes, the Rockies signing Iglesias to play shortstop means "the door is shut on the Trevor Story era."  Story picked up the mantle as Colorado's regular shortstop from Troy Tulowitzki in 2016, finishing fourth in the Rookie of the Year voting and garnering MVP votes in each of the 2018-20 seasons.  The Rockies extended the $18.4MM qualifying offer to Story in November, and he remains a free agent.  The Iglesias signing also solidifies former third overall draft pick Brendan Rodgers as the team's second baseman.
Iglesias, 32, has played for the Red Sox, Tigers, Reds, Orioles, and Angels in his 10-year MLB career.  Iglesias signed with the Red Sox as a slick-fielding shortstop out of Cuba back in 2009.  On his way to a second place Rookie of the Year finish in 2013, Iglesias was traded to the Tigers in a three-team deal at the July deadline.  Stress fractures in both of his legs kept him out for the entire 2014 season, but Iglesias went on to make his lone All-Star Game in 2015 and served as the Tigers' shortstop for four seasons.
Iglesias joined the Reds on a surprising minor league deal in late February of 2019, ultimately serving as the club's starter at shortstop.   He joined the Orioles as a free agent in January 2020, posting an uncharacteristic 160 wRC+ in 150 plate appearances.  That led Baltimore to pick up Iglesias' $3.5MM club option for 2021, though they traded him to the Angels for a pair of minor leaguers a month later.  Iglesias took the bulk of the Angels' innings at shortstop in 2021, yet was released in September.  He came home to the Red Sox on a big league deal and hit well in his brief time there, though he was ineligible for the club's postseason roster.
With a career 87 wRC+ at the plate, defense is Iglesias' calling card.  His Statcast Outs Above Average metrics dating back to 2016 have generally been above average.  Iglesias' Defensive Runs Saved metrics have been erratic, and he struggled in Ultimate Zone Rating in '21.
Iglesias has endured what you might call a lack of respect from the game in the most recent years of his solid career, from the minor league deal with the Reds to the release by the Angels.  Nonetheless, he's served as his team's primary shortstop in every season dating back to 2015, and just signed the largest contract of his big league career since coming over from Cuba.  The post-lockout free agent market has quickly provided homes for the few non-star free agent players who tallied 500+ innings at shortstop in 2021, with the Cubs signing Andrelton Simmons to a $4MM deal yesterday and the Astros adding Niko Goodrum on a $2.1MM pact today.  Story and Carlos Correa, with much higher expected price tags and qualifying offers attached, have yet to sign.
For the Rockies, Iglesias will help bridge the gap to their top shortstop prospect, 20-year-old Ezequiel Tovar.  Baseball America ranked the Venezuelan ninth among Rockies prospects, explaining, "Tovar still has several years of growth ahead of him, but he's talented enough defensively to eventually be the Rockies' starting shortstop."  Having gone with an affordable light-hitting veteran option for 2022 in Iglesias, the Rockies figure to fill their stated goal of adding offense via the outfield.