June 6: The Astros have formally announced Alvarez's six-year deal. They'll hold a press conference this afternoon at 2:30pm CT.
June 3, 12:48pm: Alvarez's contract breaks down in the form of a $5MM signing bonus followed by annual salaries of $7MM (2023), $10MM (2024), $15MM (2025) and $26MM (2026-28), Mark Berman of Houston's FOX 26 reports (Twitter link). He's already passed a physical.
12:19pm: The Astros have agreed to terms on a six-year, $115MM contract extension with Yordan Alvarez, reports ESPN's Jeff Passan (Twitter link). The contract begins next season and will cover the 2023-28 seasons. Alvarez is represented by the MVP Sports Group.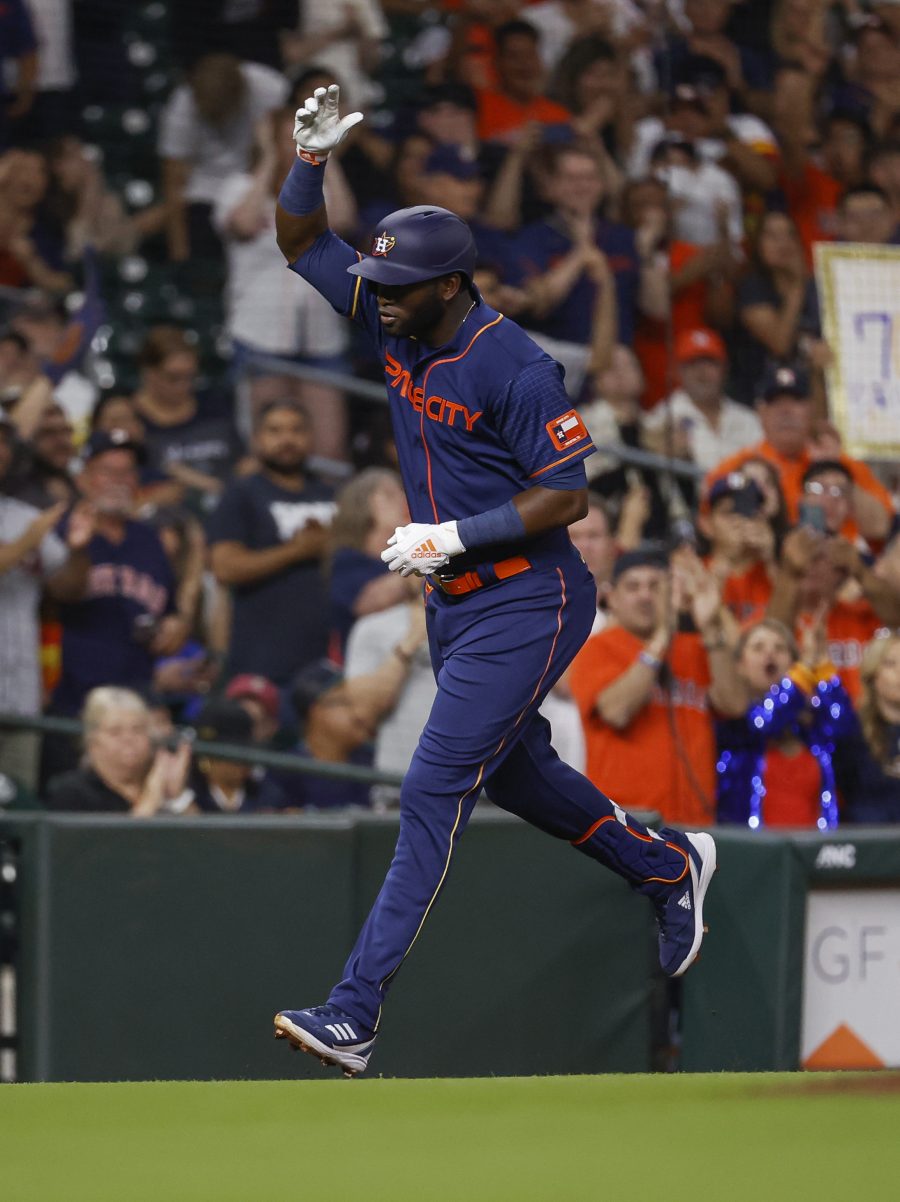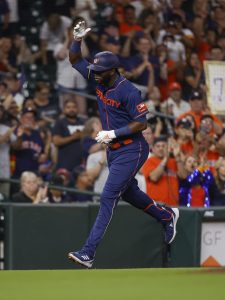 Alvarez, 25 later this month, was on pace to reach free agency following the 2025 season and would have hit the open market at at just 28 years of age. Instead, his new contract will buy out all three of his arbitration seasons and give the Astros control over what would have been Alvarez's first three free-agent seasons. Alvarez technically won't reach three years of Major League service time until tomorrow, but since the contract begins next year, it can effectively be viewed as the second-largest deal ever signed by a player in the three-plus service bracket, trailing only Freddie Freeman's eight-year, $135MM extension with the Braves back in 2014.
Acquired in a flat-out heist that sent reliever Josh Fields to the Dodgers, Alvarez burst onto the Major League scene in 2019 when he mashed at a .313/.412/.655 pace and crushed 27 home runs in just 369 plate appearances. Despite barely spending half the season in the Majors (87 games), Alvarez was the unanimous American League Rookie of the Year. While he missed nearly the entire 2020 season due to arthroscopic surgery that was performed on both knees, he was back in full force a year later, hitting .277/.346/.531 with 33 home runs in 598 trips to the plate.
Since making his big league debut, Alvarez has quite simply been one of the best hitters on the planet. He's a career .287/.370/.576 hitter, and the resulting 156 wRC+ (indicating he's 56% better than the league-average hitter) sits just ahead of Juan Soto and trails only Mike Trout (177) among all qualified MLB hitters in that span.
Alvarez achieves his dominance at the plate through a keen eye (10.8% walk rate), improving bat-to-ball skills (his 17.6% strikeout rate is down from his rookie year's 25.5% mark) and, most importantly, through hitting the ever-loving snot out of the ball. Since 2019, Alvarez ranks third in the Majors in both average exit velocity (93.3 mph) and overall hard-hit rate (54.2%), as well as eighth in barrel rate (16.1%) per Statcast. He's taken that pristine Statcast profile to new heights in 2022, as he's currently leading the Majors in hard-hit rate, expected slugging percentage and expected wOBA.
While Alvarez is primarily a designated hitter and figures to spend even less time in the field as he ages, he's still seeing a decent chunk of time in left field. He's logged 155 innings there this year and 540 innings through 278 big league games. He doesn't rate as a strong outfielder but also hasn't necessarily drawn butcher-esque reviews for his defense to this point (-2 Defensive Runs Saved, 0.3 Ultimate Zone Rating, and a more bearish -5 Outs Above Average). No one is going to mistake Alvarez for a potential Gold Glove candidate, but as an occasional option to give the Astros' regular outfielders a breather, he's a passable enough option who can be relied upon to make the routine plays.
Alvarez is now signed longer than any other Astros player, surpassing Lance McCullers Jr., whose contract runs through the 2026 season. His extension gives the 'Stros a hefty $107MM on next year's books before the offseason even begins and with several key arbitration cases (e.g. Kyle Tucker, Framber Valdez, Cristian Javier) to address. Houston has more than $100MM committed as far out as the 2024 season, although for a team that flirted with the luxury tax in 2021 and took its actual 2021 payroll upwards of $190MM last year, that's not an dire outlay.
The Alvarez extension ensures that he, Tucker, Alex Bregman and Jose Altuve will continue to anchor the Houston lineup through at least the 2024 season (when the contracts of Alruve and Bregman are set to expire). Young shortstop Jeremy Pena has given every reason to believe so far that he can be counted among that core group of hitters, and the Astros are hopeful that prospects like Pedro Leon, Colin Barber and Korey Lee could eventually do the same.