The Mets have agreed to acquire right-handed reliever Mychal Givens from the Cubs, SNY's Andy Martino tweets. Righty Saul Gonzalez is going back to the Cubs, the teams announced upon confirming the deal.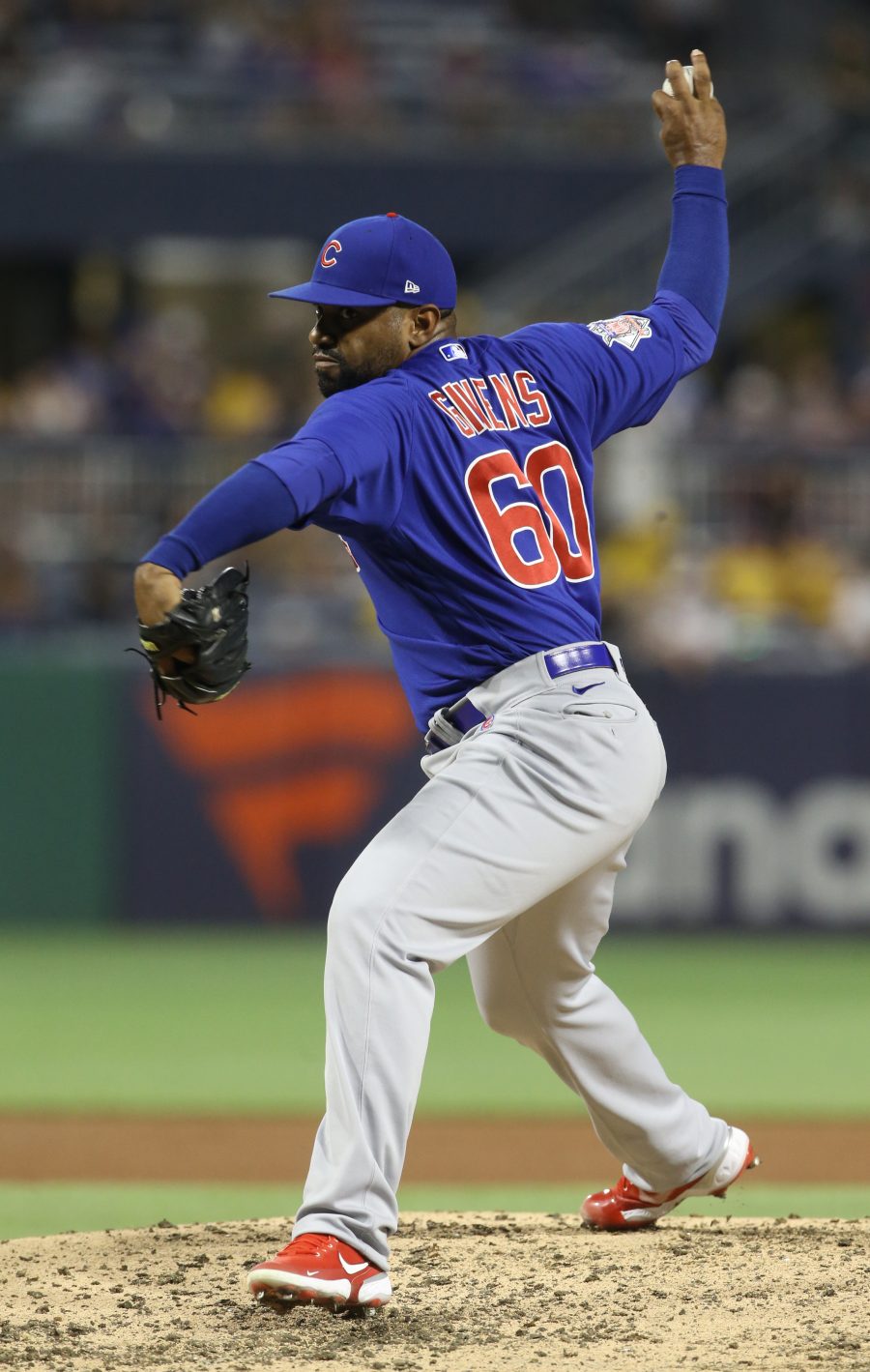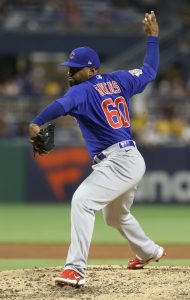 Givens, 32, pitched well for the Cubs this year with a 2.66 ERA, 29.7 K%, 11.0 BB%, and 41.4% groundball rate in 40 2/3 innings.  The Cubs signed the longtime Orioles veteran as a free agent to a $5MM deal in March.
The Cubs spent a total of $12.75MM on Givens, David Robertson, Chris Martin, and Daniel Norris.  Norris was released in late July, but otherwise the Cubs' investment (of which they've only paid out two-thirds) has netted them the aforementioned Saul Gonzalez as well as pitching prospect Ben Brown from the Phillies in the Robertson deal plus utility man Zach McKinstry from the Dodgers for Martin.  The Cubs also added Hayden Wesneski from the Yankees for Scott Effross, a 15th round draft pick of theirs in 2015.  The Cubs' trade deadline is perhaps more notable for who they did not trade, with Willson Contreras and Ian Happ staying put.
For the Mets, Givens joins a bullpen headed by Edwin Diaz, Adam Ottavino, Drew Smith, and Seth Lugo, with rookie Colin Holderman having been sent to Pittsburgh in the Daniel Vogelbach deal.  Smith hit the IL last week with a lat strain, while veteran Trevor May will rejoin the Mets tomorrow after missing three months due to a stress reaction in his right humerus.  The Mets also have Tylor Megill on the mend, who stands a good chance of working out of the bullpen when he's able to return from a shoulder injury.  Givens is reunited with manager Buck Showalter, under whom he pitched for the first four years of his career, as well as former Orioles teammate Tommy Hunter.
Mets GM Billy Eppler opted for a modest trade deadline after an active offseason, with his team sitting 3.5 games ahead of the Braves in the NL East.  The Mets acquired a new DH platoon of Vogelbach and Darin Ruf, also adding utility outfielder Tyler Naquin and reliever Phillip Diehl.  The biggest addition may be ace Jacob deGrom, currently making his season debut at Nationals Park against a depleted Nationals lineup.  The rival Braves went notably bigger in their bullpen augmentation, adding the pricey Raisel Iglesias in a deal with the Angels.
The pitching prospect the Cubs netted in this trade, Gonzalez, is a 22-year-old righty born in Puerto Rico.  The Mets drafted him in the 23rd round back in 2018, and he spent the season working out of the bullpen of the organization's A-ball affiliate.  It's been a successful 25 2/3 innings for Gonzalez, who sports a 26.7 K% and 6.7 BB%.