November 29: The Pirates have officially announced the deal.
November 25: The Pirates have agreed to a one-year deal with veteran first-baseman Carlos Santana pending a physical, according to Jeff Passan of ESPN. It'll pay the Octagon client $6.725MM, per Jon Heyman of the New York Post. It's the largest guarantee the Pirates have given to a free agent since inking Daniel Hudson to a two-year, $11MM deal before the 2017 season.
It's an intriguing move for the Pirates as they look to slowly work their way back to contention after a lengthy rebuild. Santana is the third first-base/DH option they've acquired this off-season, following their trade for Ji-Man Choi and claim of Lewin Diaz.
Santana, 36, spent last year with the Royals and Mariners, slashing a joint .202/.316/.376 with 19 home runs over 506 plate appearances for a wRC+ of 102, a couple of ticks above league average. While the numbers certainly don't leap off the page, Santana did post the lowest BABIP of his career and hasn't seen much shift in his walk or strikeout rates. Santana could also be one of the biggest benefactors of the shift restrictions that'll come into play next season, as no one faced a shift more often than he did (98.3% of the time).
It'll be the fifth major league team Santana has suited up for. He debuted for Cleveland back in 2010, the first of eight seasons he'd initially spend with the franchise. Santana regularly posted 20+ home run totals, combining power with strong on-base skills. His best year was 2013, when Santana finished 15th in AL MVP voting on the back of .268/.377/.455 line.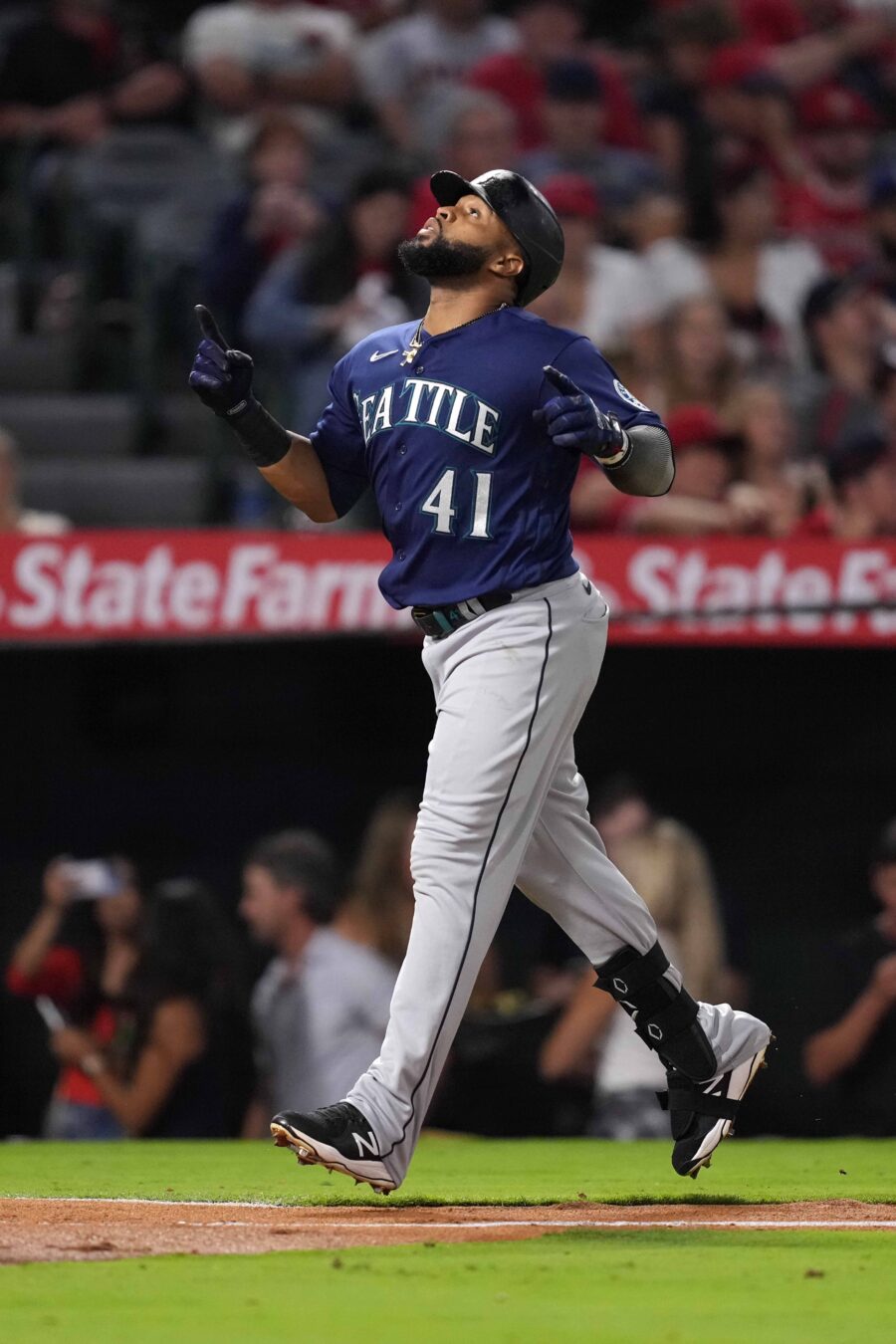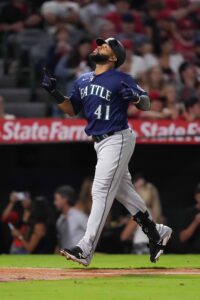 Santana inked a three-year, $60MM deal with the Phillies prior to the 2018 season, but after just a year Cleveland re-acquired him via a ten-day stint in Seattle. His return to Cleveland proved successful, as Santana hit 34 home runs, won a Silver Slugger and earned his first trip to the All Star game.
That was his last dominant campaign though, and his final year in Cleveland in 2020, and the following seasons in Kansas City and Seattle have brought about wRC+ marks of 99, 82 and 102. While his average has taken a huge dip in recent years, he's continued to walk at a strong rate and post solid power numbers. His HardHit% and exit velocity remain in line with his peak numbers, so there certainly seems to be enough to suggest Santana could experience a bit of a bounce back in 2023.
That's certainly what the Bucs will be hoping for, but it won't take much for them to improve their first-base output in 2023. Pittsburgh first-basemen combined for -3.0 fWAR in 2022, so the addition of Choi and Santana addresses that. Santana was worth three Outs Above Average at first in 2022, with Choi worth two and the pair will likely split time there and at DH in 2023. Choi's struggles against left-handed pitching could mean he sits in those matchups while Santana mans first and Pittsburgh gives another hitter a game at DH.
Beyond his production at the plate, Santana will be a valuable veteran presence in a young clubhouse. The Pirates have brought through a number of prospects they hope will form the foundation of their next contending team in recent years, including Ke'Bryan Hayes, Oneil Cruz and Roansy Contreras. There's plenty of young talent there with more expected to crack the big leagues in 2023, so having a veteran mentor in Santana around can only help the Bucs' young core.
The $6.725MM guarantee is modest by MLB standards, but significant for Pittsburgh. It makes Santana the third highest paid Pirate for 2023, behind Hayes and Bryan Reynolds, and takes their projected 2023 payroll to $54MM, per RosterResource. That falls about $5MM shy of their 2022 mark and it'll be interesting to see where the final figure lands for next season. A veteran starter on a similar deal to Jose Quintana's last season seems likely, while the team could do with a low-cost catcher to bridge the gap until top prospects Endy Rodriguez and Henry Davis are ready to debut.
Photo credit: USA Today Sports.