December 16: The Dodgers have made it official, announcing the signing. Fabian Ardaya of The Athletic provides details on the incentives. Syndergaard will earn a $500K bonus for reaching 130, 150 and 170 innings pitched.
December 14: The Dodgers and right-hander Noah Syndergaard are in agreement on a one-year contract that will see him make $13MM with $1.5MM in incentives available. He'll reportedly unlock a $500K bonus for reaching each of 130, 150 and 170 innings. Syndergaard is represented by CAA Sports.
Syndergaard, 30, was once one of the best pitchers in the majors. In 2016, he tossed 183 2/3 innings with a 2.60 ERA, 29.3% strikeout rate, 5.8% walk rate and 51.2% ground ball rate. He was worth 6.0 wins above replacement that year in the estimation of FanGraphs, third in the majors among pitchers with only Clayton Kershaw and José Fernández ahead of him. That was the highlight of a stretch from 2015 to 2019 in which he tossed 716 innings with a 3.31 ERA, 26.4% strikeout rate, 5.6% walk rate and 49.1% ground ball rate.
Unfortunately, he hasn't been able to be himself over the past few years, as he required Tommy John surgery in March of 2020. That prevented him from pitching at all in that season and he also hit a few setbacks in 2021, ultimately limited to tossing just two innings late in the year. Despite that lengthy layoff, the Mets extended a qualifying offer to him after that season, which he rejected in order to sign with the Angels on a one-year, $21MM deal.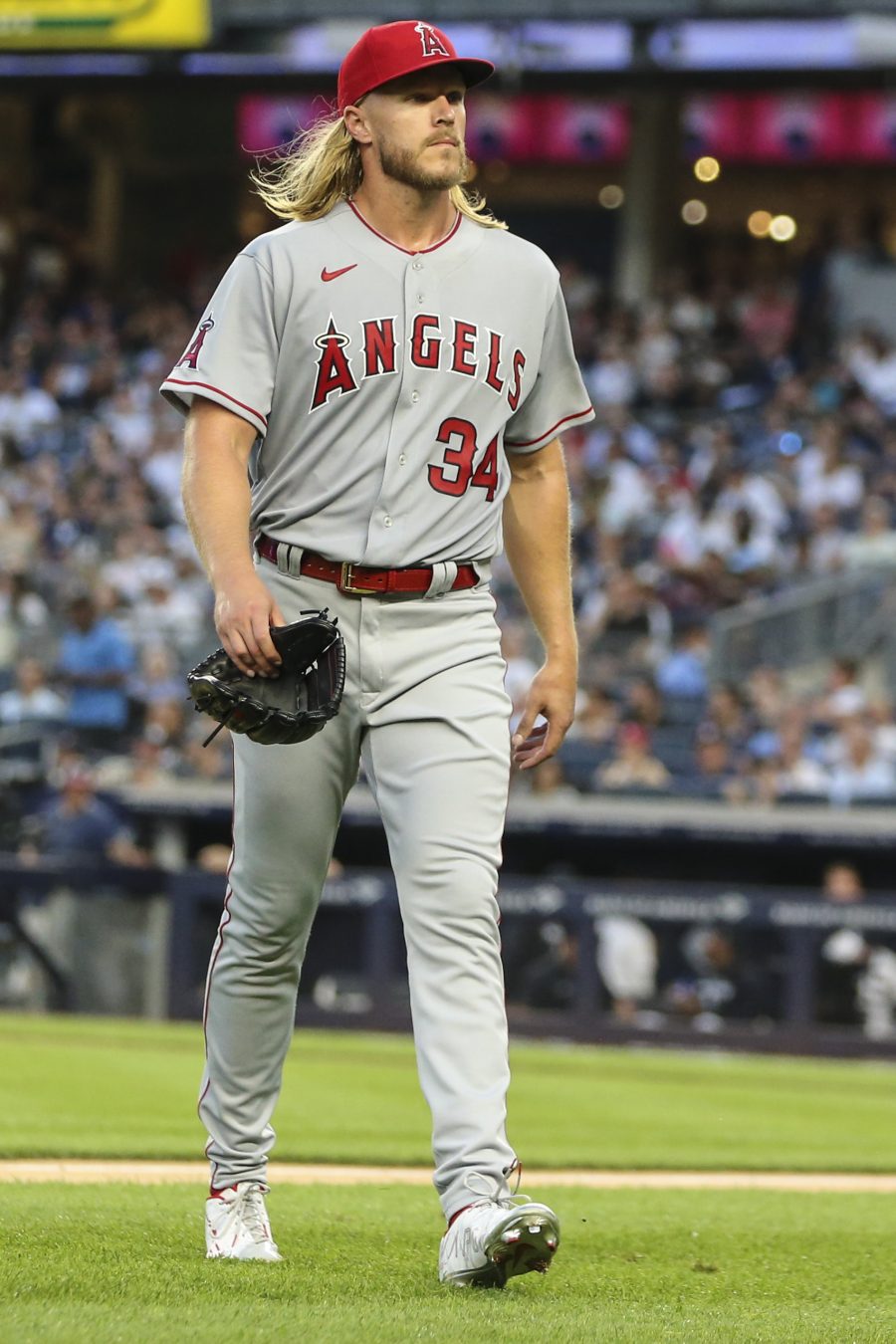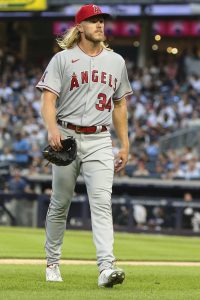 2022 was good but not great for Syndergaard. He stayed healthy enough to make 24 starts and one relief appearance, logging 134 2/3 innings. That included a midseason trade to the Phillies, whose World Series run allowed him to toss another 8 1/3 innings in the postseason. His 3.94 ERA was not spectacular, though it was solid enough. However, his fastball averaged "just" 94.5 mph after averaging 98.2 mph from 2015 to 2018. He struck out just 16.8% of batters he faced, a huge drop-off from his earlier marks. He still showed excellent control, walking just 5.5% of batters faced, and posted a 42.8% ground ball rate that was right around league average. But the overpowering "Thor" from the previous decade didn't seem present.
MLBTR predicted that Syndergaard would be able to secure a three-year, $36MM contract, an average annual value of $12MM. Instead, he has opted for a one-year "prove it" deal for a second consecutive season. Jon Heyman of The New York Post reports that Syndergaard had larger multi-year offers for more money from other teams but preferred to spend one year with the Dodgers and return to the open market again next winter.
The Dodgers have definitely preferred short-term deals and they have another one here. Last year, they signed Tyler Anderson and Andrew Heaney to one-year pacts worth $8MM and $8.5MM, respectively. They each went on to have very successful seasons, in different ways, that led to larger guarantees once they returned to the open market. Anderson got $39MM over three years from the Angels while Heaney got $25MM over two years from the Rangers, plus incentives and the ability to opt-out after the first season of the deal. Syndergaard has settled for a significantly lower salary than he got from the Angels a year ago, when he hardly pitched in the previous two seasons, but it seems he and the Dodgers are hoping this is a gamble that will pay off one year from now. Broadly speaking, the track record for pitchers in the second year after Tommy John surgery is stronger than in the first, which could help both parties win this bet.
For the Dodgers, this bolsters a rotation that was already strong but had its share of uncertainty. Syndergaard will slot in next to Julio Urías, Kershaw, Tony Gonsolin and Dustin May. Those four are also very good pitchers, but the group comes with injury concerns. Kershaw hasn't been able to throw 130 innings in a season since 2019 due to various ailments. May just came back from Tommy John surgery late in 2022 and only made six starts on the year. Gonsolin jumped from swingman to starter in 2022 but dealt with a forearm strain down the stretch. Adding Syndergaard gives them an extra arm to get through the season and will reduce the need to rely on depth options like Ryan Pepiot, Michael Grove and Andre Jackson. It's possible that Walker Buehler could contribute later in the year, but it's not a guarantee after he underwent Tommy John surgery in August.
Financially, this deal brings the Dodgers' payroll up to $185MM, per Roster Resource. That's still well shy of the Opening Day figure they had in 2022, which was $281MM, per Cot's Baseball Contracts. However, it's been reported that the Dodgers are hoping to reset their luxury tax status this year. The competitive balance tax features escalating penalties for teams that pay it in consecutive seasons. The Dodgers paid in 2021 and 2022 and would be a third-time payor if they did so again in 2023, but they could go into 2024 as a "first-time" payor by limboing under the line in the coming season. Roster Resource pegs their current CBT figure at $201MM. That's more than $30MM under the lowest tax threshold of $233MM, though there's a chance Trevor Bauer's suspension could be overturned, putting his contract back on the books and leaving the club's CBT figure right around that threshold. A decision on that matter is expected in the next month.
In terms of the market for starting pitchers, Syndergaard is the latest of many dominoes to fall in the past couple of weeks. Jacob deGrom, Justin Verlander, Kodai Senga, Chris Bassitt, Jameson Taillon, Taijuan Walker, Sean Manaea, Ross Stripling, Jose Quintana, Zach Eflin and Mike Clevinger have all come off the board recently. For teams still interested in starting pitching, Carlos Rodón is clear top option available, followed by Nathan Eovaldi, Michael Wacha, Johnny Cueto, Corey Kluber, Drew Smyly and others. Syndergaard's name hadn't been connected to many teams this offseason, though the Orioles had a Zoom call with him earlier this month.
Jeff Passan of ESPN first reported that the Dodgers and Syndergaard were in agreement. Fabian Ardaya of The Athletic first reported that it was a one-year deal. Jon Heyman of The New York Post first had the $13MM salary and incentives. Mike DiGiovanna of the Los Angeles Times first added the $1.5MM value of those incentives, with Ardaya further reporting the exact breakdown of those bonuses.
Image courtesy of USA Today Sports.