The Guardians are in agreement on a contract with free-agent catcher Mike Zunino, reports Ken Rosenthal of The Athletic (Twitter link). It's a one-year, $6MM contract for the Wasserman client, tweets Robert Murray of FanSided.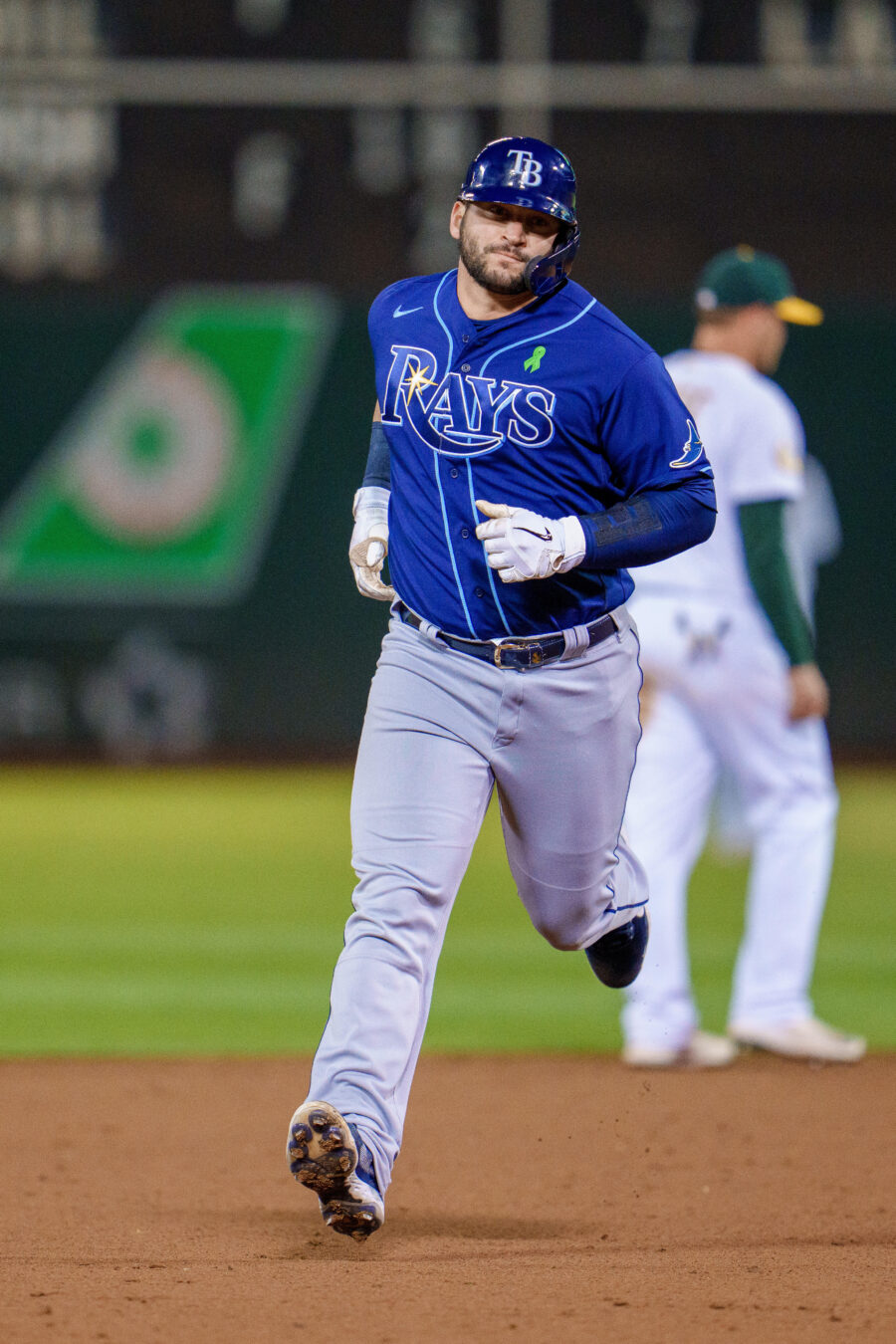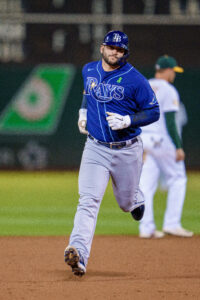 Zunino, 32 in March, should continue the tradition of high-quality defense behind the plate in Cleveland, though like many of his recent predecessors, he's seen his fair share of struggles at the plate. The former No. 3 overall draft pick (Mariners, 2012) has batted under .200 in five of his ten Major League seasons, though he's partially offset his penchant for punchouts with strong glovework and enormous power.
The 2022 season was perhaps the worst of Zunino's career, as he turned in a .148/.195/.304 batting line in 123 plate appearances before undergoing season-ending surgery to alleviate thoracic outlet syndrome. Just one season prior, however, Zunino mashed a career-best 33 home runs through just 375 plate appearances while batting .216/.301/.559. He's had several seasons in which his power and defense have made him a valuable all-around asset even in spite of his perennially low batting averages and on-base percentages. All told, Zunino is a career .200/.271/.410 hitter with 146 home runs in 2958 plate appearances.
While the Guardians had a clear need for help behind the plate, Zunino is somewhat antithetical to the general hitting philosophy the Guardians relied on in 2022 when surging to the AL Central crown. Cleveland emphasized hitters who put the ball in play above all else, even designating struggling and strikeout-prone DH Franmil Reyes over the summer, and finished out the season with an MLB-low 18.2% strikeout rate as a team. Zunino, however, has a career 34.7% strikeout rate — one of the highest levels of any hitter during his decade in the big leagues.
Defensively, Zunino has been about average in terms of throwing out potential base thieves, with a career 28% caught-stealing mark that sits narrowly ahead of the 27% league average during his MLB tenure. That said, he's consistently rated anywhere from above-average to excellent in terms of pitch framing, and Defensive Runs Saved credits him with a hearty +51 mark over his 6894 career innings behind the dish.
Zunino might not be quite on the same defensive level as the man he'll be replacing, free agent Austin Hedges (arguably MLB's best defensive catcher), but even if the pair both struggle to keep their average north of .200, Zunino trounces Hedges in terms of career power output and (to a lesser extent) on-base percentage. There will likely be even fewer balls in play off the bat of Zunino than with Hedges (career 27.7% strikeout rate), but the pitches on which Zunino does connect will be put into play with considerably more authority. Zunino's career 89.7 mph average exit velocity and 41.6% hard-hit rate tower over Hedges' marks of 86.4 mph and 29.8%, and Zunino has been particularly strong in this regard since 2021 (91 mph average exit velocity, 44.9% hard-hit rate).
Of course, all of that assumes good health, which is a lot to presume in the wake of an ominous TOS procedure. Thoracic outlet surgery is far more common among pitchers than position players, so there's not much of a precedent for how a hitter — particularly a catcher — will recover from the ailment. Symptoms of TOS often include numbness in the hand/fingertips and weakness in the shoulder area, so there's certainly some medical risk.
Zunino becomes the second free-agent addition to the reigning AL Central division champions, who recently signed slugger Josh Bell to a two-year, $33MM contract that allows him to opt out of the deal after one season. Bell and Zunino will unquestionably add some thump to a Guardians club that ranked 29th in baseball in both home runs (127) and ISO (.129). They'll also boost the Guards' projected payroll to a bit more than $92MM, which is miles away from the franchise-record mark of $135MM in 2018 but still a far sight north of last year's $68.2MM Opening Day mark.
The one-year term of the deal is reflective both of Cleveland's general aversion to long-term free-agent deals and to the fact that the front office hopes to have its catcher of the future on the cusp of MLB readiness. Bo Naylor, selected with the No. 29 overall pick in 2018, made his big league debut briefly in 2022, though he did not reach base in a tiny sample of eight plate appearances. Naylor, however, hit .271/.427/.471 in 52 Double-A games before ascending to Triple-A and batting .257/.366/.514 in an additional 66 games.
Scouting reports on Naylor, the younger brother of Cleveland first baseman/outfielder Josh Naylor, cite a need to improve his defense behind the plate and improve his bat-to-ball skills at the plate — he fanned in 25.9% of his Triple-A plate appearances — so it seems likely that Cleveland will hope he can continue to work on those areas of his game in the upper minors to begin the season.
There's little sense in carrying the younger Naylor brother as a backup catcher when he's viewed as a potential long-term regular, and the typically low-payroll Guardians likely wouldn't commit $6MM to Zunino in order for him to serve as a backup. Cleveland has fellow catcher Bryan Lavastida on the 40-man and recently invited former Royals and Rangers backstop Meibrys Viloria to Spring Training. Either could open the season as Zunino's backup, and it remains possible that the front office will add another name to that backup competition between now and Opening Day.