Dec. 22: The Padres have officially announced Lugo's signing.
Dec. 19, 1:33pm: Lugo will be guaranteed a bit more than $15MM on the contract and can opt out of the deal following the 2023 season, tweets Fabian Ardaya of The Athletic. Heyman adds that the deal pays Lugo $7.5MM in 2023 before he'll decide on a $7.5MM player option for 2024.
1:13pm: The Padres are finalizing a contract with free-agent righty Seth Lugo, reports Jon Heyman of the New York Post. Ken Rosenthal of The Athletic tweets the two sides have agreed to a deal. The Post's Joel Sherman adds that the Padres plan for Lugo to join the starting rotation. San Diego and the division-rival Dodgers were reportedly the two likeliest landing spots for the Ballengee Group client.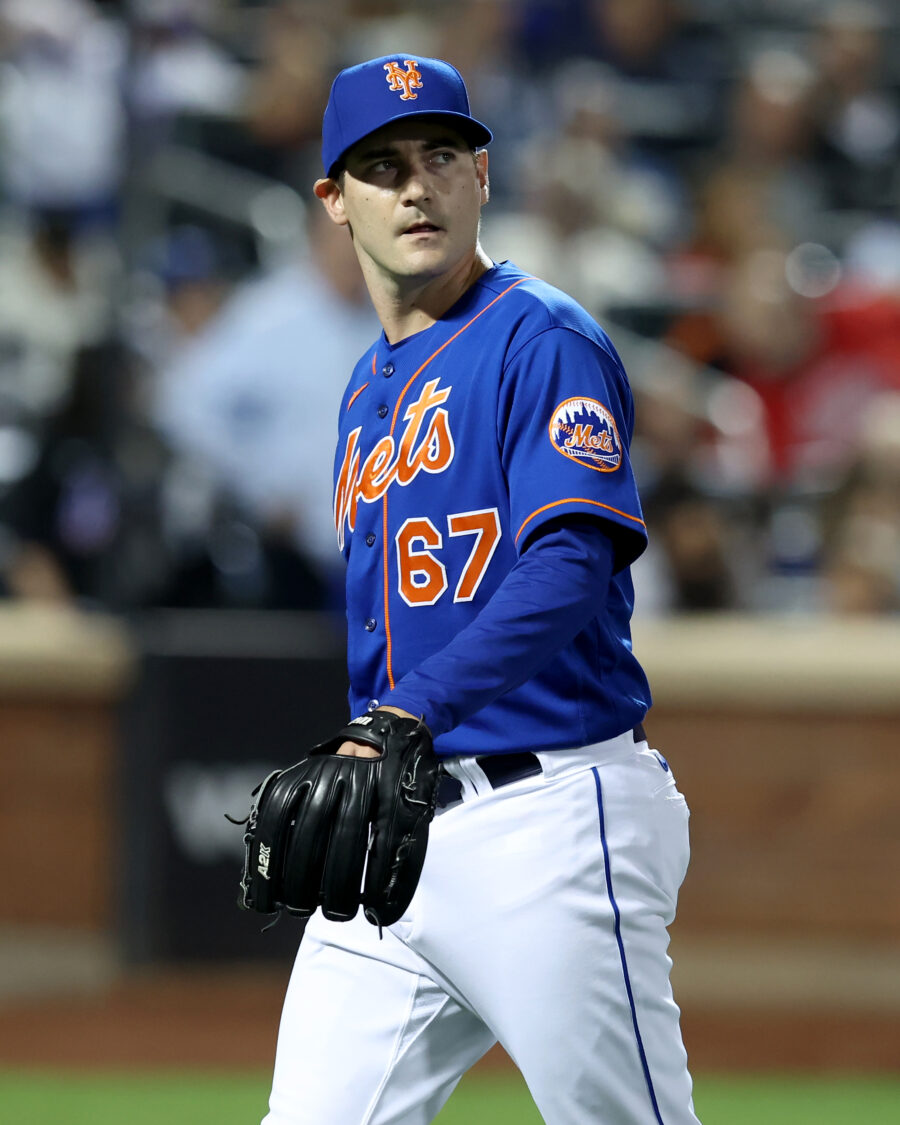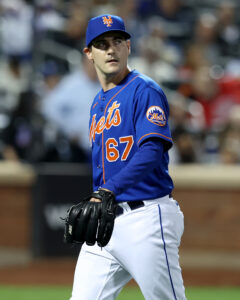 Lugo, 33, has been a reliable member of the Mets' bullpen for the past two seasons but has ample starting experience in his career and had been hoping to land with a team that would give him an opportunity to start. The Padres can likely offer just such an opportunity, as the fifth spot in their rotation behind Joe Musgrove, Yu Darvish, Blake Snell and Nick Martinez is currently unsettled. Left-hander and former top prospect Adrian Morejon had previously been seen as a front-runner for that spot, but he'll now act as a depth option alongside minor league hurlers Ryan Weathers, Jay Groome, Pedro Avila and Reiss Knehr.
Over the past two seasons in the Mets' bullpen, Lugo has turned in a 3.56 ERA with a 26.6% strikeout rate against a 7.9% walk rate and a 44.4% ground-ball rate. His average four-seamer has clocked in at 94.4 mph in that time, and while it's possible that velocity will dip a bit when working in longer stints, Lugo has far more secondary offerings than the standard reliever. In addition to that four-seamer, he'll also throw a plus curveball, a sinker, an occasional slider and a more seldom-used changeup.
That repertoire of four, if not five pitches, surely emboldened some teams to consider him as a potential addition to the rotation. Lugo has made 38 starts in his career — all of which has been spent with the Mets to this point — and once looked as though he might have a chance to solidify himself on the starting staff in Queens. However, a "slight" tear of his right elbow's ulnar collateral ligament back in 2017 derailed his season.
The tear was minimal enough that surgery was not recommended, however. Lugo received a platelet-rich plasma injection, opted for a rest-and-rehab approach, and returned to the mound as a reliever in 2018. By the time required surgery to remove a bone spur from the elbow in 2021, his surgeon remarked that he was "impressed with how [the UCL] wound up" (link via MLB.com's Anthony DiComo).
With a clean bill of health and some quality recent results out of the 'pen, Lugo becomes an interesting upside candidate in the fifth spot of the Padres' rotation. Moving him to the bullpen will always be there as a safety net, but Lugo has a 4.35 ERA in 194 career innings as a starter, and those numbers are skewed by a disastrous showing in the shortened 2020 season. From 2016-18, Lugo tossed 168 1/3 innings as a starter and recorded a more palatable 4.06 ERA. He hasn't seen an enormous spike in opponents' productivity when facing them a second or third time in a game; in fact, his opponents' numbers have actually worsened when facing him a second/third time — though it's unlikely that trend will continue.
Lugo's $7.5MM annual salary will push the Padres' 2023 payroll north of $240MM, while the team's projected luxury-tax ledger will jump just north of $262MM, per Roster Resource. The Padres are currently lined up to exceed the tax threshold for a third consecutive season. As such, they're paying a 50% penalty on the first $20MM by which they exceed the $233MM first-tier barrier, and a 62% overage on the next $20MM. The Friars were already more than $20MM over the tax line, so they'll pay a 62% overage on Lugo's $7.5MM AAV — a sum of $4.65MM.
Such penalties are seemingly of little consequence to an ultra-aggressive Padres club that has succeeded in high-profile pursuits of Juan Soto, Josh Hader and Xander Bogaerts in the past six months alone. Owner Peter Seidler appears steadfastly committed to his "championship at all costs" mindset, even if that means spending a total of $12.15MM (salary and luxury hit combined) on a fifth starter while including the downside (for the team) of a 2024 player option.
It's a nice deal for Lugo, who'll command the same type of guarantee many setup men of his caliber receive in free agency — but with the opportunity to opt back into free agency a year from now if the rotation experiment works out. Even if Lugo is ultimately moved to the 'pen for one reason or another, so long as he continues at his prior pace with the Mets, he could even opt out and land a larger commitment as a pure reliever next winter. And, of course, if he ends up injured or sees his performance completely crater, he'll have the security of a substantial salary already locked in for the 2024 season.