The Diamondbacks are in agreement to bring Zach Davies back to the club on a one-year guarantee with a mutual option for the 2024 season, the team announced. Davies will reportedly be guaranteed $5MM with another $3MM in incentives available. The right-hander is represented by the Boras Corporation.
Davies, 30, has pitched in each of the past eight MLB seasons. Though he's never been able to perform at the dominant level of an ace, he has been able to provide solid work over that stretch. In 182 career starts, he's thrown 966 innings with a 4.14 ERA. Outside of the shortened 2020 season, he's never been able to post a strikeout rate above 20% and has a 17.4% rate for his career overall. That's a few ticks shy of typical league averages, with MLB starters striking out 21.6% of batters faced in 2022.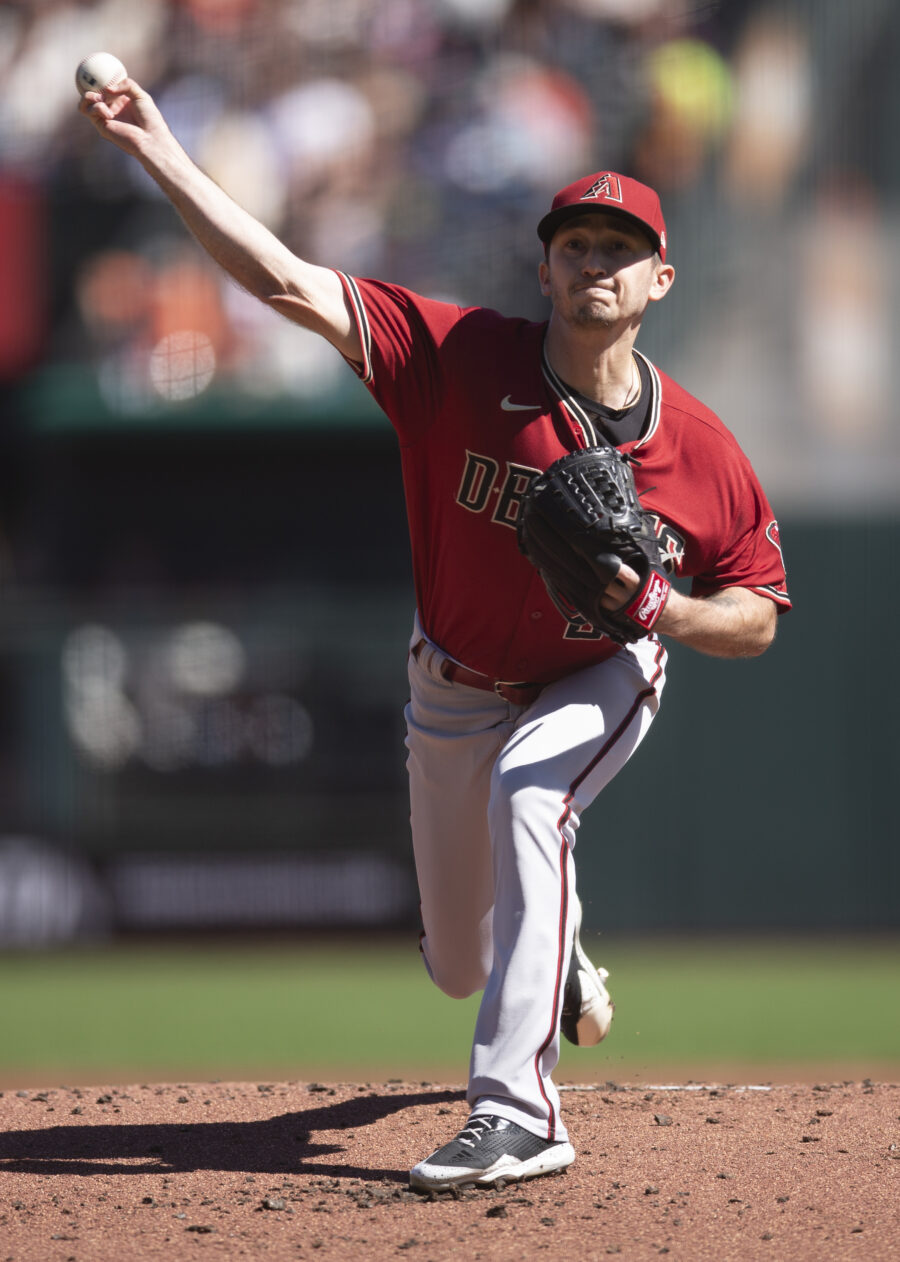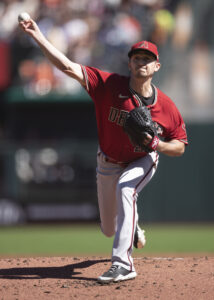 What Davies has been able to do, however, is limit hard contact in order to keep runs off the board. 45% of balls in play he's allowed in his career have been on the ground. In 2022, Statcast put his average exit velocity allowed in the 75th percentile of qualified pitchers, along with a hard hit rate that's in the 76th percentile.
The Diamondbacks signed Davies for the 2022 season on a one-year deal. He made 27 starts for the Snakes, logging 134 1/3 innings with a 4.09 ERA. Similar to his career overall, he paired a modest 17.9% strikeout rate with a solid 9.1% walk rate and 42.9% ground ball rate but kept runs off the board with the aforementioned weak contact. His fastball only averaged 89.6 mph but he also mixed in a changeup, cutter, curveball and slider in order to keep hitters off balance.
It may not be an exceptionally exciting move for fans of the Diamondbacks, but it's one that has some sense to it. Zac Gallen figures to be the club's ace with Merrill Kelly a pretty reliable bet for a mid-rotation role. Madison Bumgarner has struggled in recent year but will likely be serving as an innings-eating veteran at the back end.
Outside of those three, there's a group of youngsters who showed promise in 2022 but haven't cemented themselves at the big league level. Ryne Nelson and Drey Jameson both showed encouraging signs late last year, but Nelson only has three big league starts and Jameson just four. They will both be 25 in the upcoming season and still have options. Tommy Henry is also going into his age-25 season, though his nine-start debut was less impressive and he's probably ticketed for more minor league development. The Diamondbacks also have a highly-touted pitching prospect in Brandon Pfaadt, who has yet to crack the 40-man roster. However, he did reach Triple-A last year and is generally considered one of the top 100 prospects in the league.
The Diamondbacks started to integrate that young talent into their rotation in 2022 and will surely be looking to continue down that path in 2023. However, prospect development rarely occurs in a strict linear fashion, especially when it comes to pitchers. As they try to figure out what they have in their young arms, Davies gives them a reliable veteran presence who can likely be counted on to provide some steady work when they need it.
Jon Heyman of the New York Post was first to report the agreement and contract terms.
Image courtesy of USA Today Sports.