The Mets have agreed to a two-year, $3.7MM contract with catcher Tomas Nido, reports Robert Murray of FanSided (Twitter link). The contract buys out his final two seasons of arbitration eligibility and will pay the ACES client $1.6MM in 2023 and $2.1MM in 2024.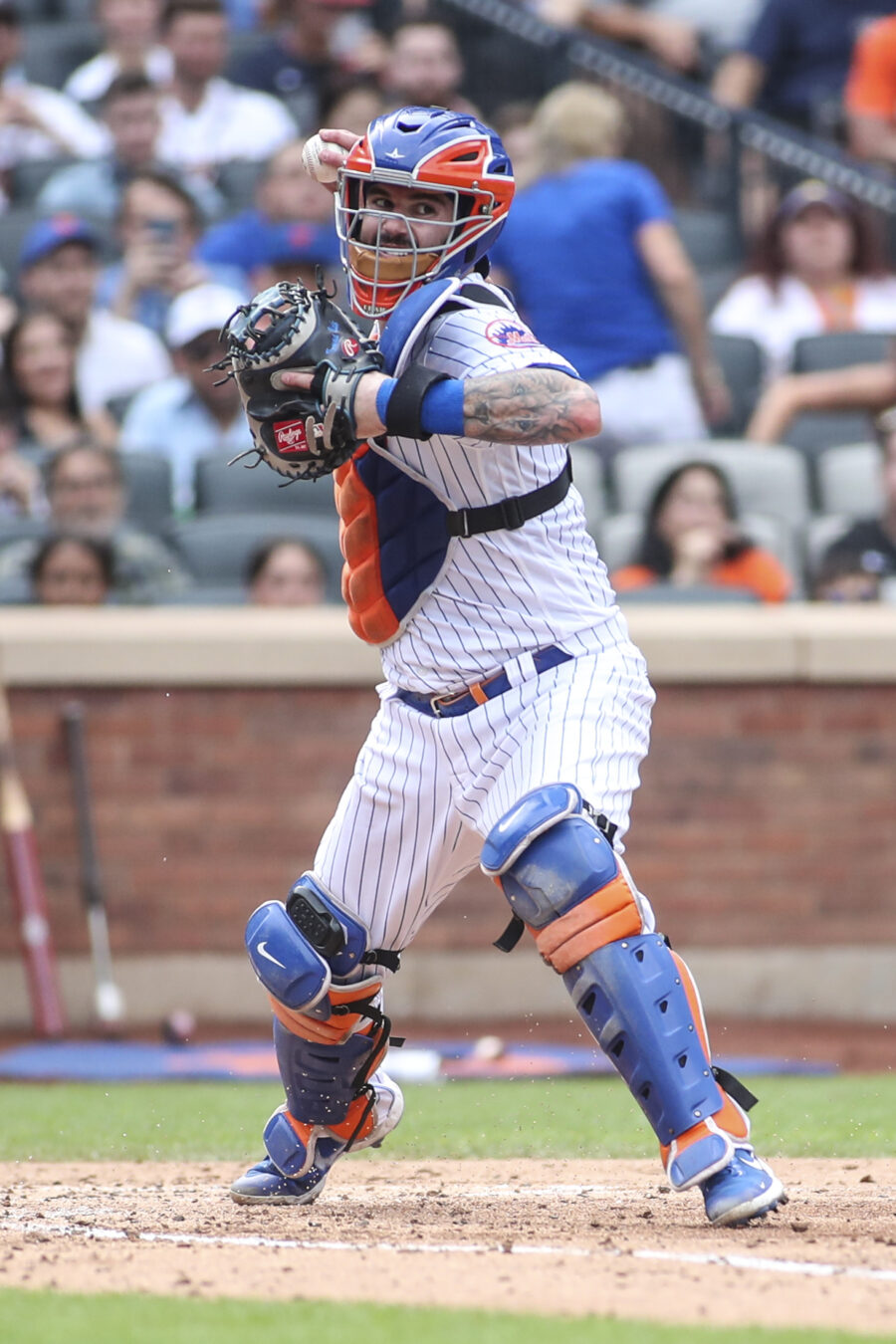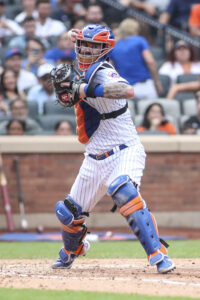 Nido had been projected by MLBTR contributor Matt Swartz to earn $1.6MM in 2023. He'd originally reached a one-year agreement worth $1.575MM, but he'll instead get a bump for the upcoming season and lock in his final two years of club control at fixed price points. The deal grants the Mets a bit of additional cost certainty beyond the current season and ensures that they'll retain control over a strong defensive backup at an affordable rate.
The 28-year-old Nido has posted a .236/.275/.338 batting line in exactly 500 Major League plate appearances over the past three seasons. It's tepid offense at best, and while he's been slightly below-average in terms of preventing stolen bases (22% caught-stealing rate), Nido has thrived in other defensive aspects of the game. He's drawn standout framing marks from each of Statcast, FanGraphs and Baseball Prospectus, the latter of which also grades him as well above-average in terms of blocking pitches in the dirt. Nido has tallied just 1132 innings hind the plate since Opening Day 2021 but nonetheless racked up a whopping 18 Defensive Runs Saved.
Nido, at one point, was one of four catchers on the Mets' roster before they lined up with the Orioles on a trade sending James McCann to Baltimore. He's now likely to open the season behind Omar Narvaez, but the Mets will have top prospect Francisco Alvarez looming in the minors as an heir-apparent who could quickly reach the Majors in the event of an injury to Narvaez. Alvarez, 21, reached the Majors briefly in 2022 and went 2-for-12 with a home run and a double.
There's been some speculation about him potentially serving as a DH option for the Mets early in the year, but as SNY's Andy Martino wrote this morning in the wake of the Mets' one-year deal with Tommy Pham, Alvarez won't be a DH at the Major League level. He's instead expected to get everyday reps behind the plate in Triple-A Syracuse. Narvaez is playing under a two-year, $15MM contract, but the second season of that deal is a player option valued at $7MM. If he has even a decent season with the Mets, he'll likely decline that option and return to the market, setting the stage for Alvarez and Nido to take over as the primary catching tandem.
Nido's deal is a low-cost move for the Mets, but it still slightly elevates their luxury-tax bill on the season. Had Nido remained on the $1.575MM deal to which he'd previously agreed, the Mets would've only owed him that salary and paid a 90% tax on that sum (a combined $2.9925MM expenditure). Instead, Nido's luxury hit will be based on the $1.85MM average annual value of his new contract. The new contract will tack on an additional $272,500 to the team's luxury bill. Nido will be a free agent following the 2024 season.