The Nationals and first baseman/outfielder Dominic Smith are in agreement on a one-year deal, pending a physical. He will make a $2MM salary with a further $2MM available in performance bonuses. Smith is a client of Roc Nation Sports.
Smith, 28 in June, is a former first round pick, having been selected by the Mets 11th overall in 2013. He went on to earn high praise from prospect evaluators, with Baseball America ranking him one of the top 100 prospects in the game in 2014, 2016 and 2017. He struggled in his first tastes of the majors in 2017 and 2018 but seemed to finally click in 2019. He hit 11 home runs in 89 games and produced a batting line of .282/.355/.525. That production was 34 percent better than league average, as evidenced by his 134 wRC+.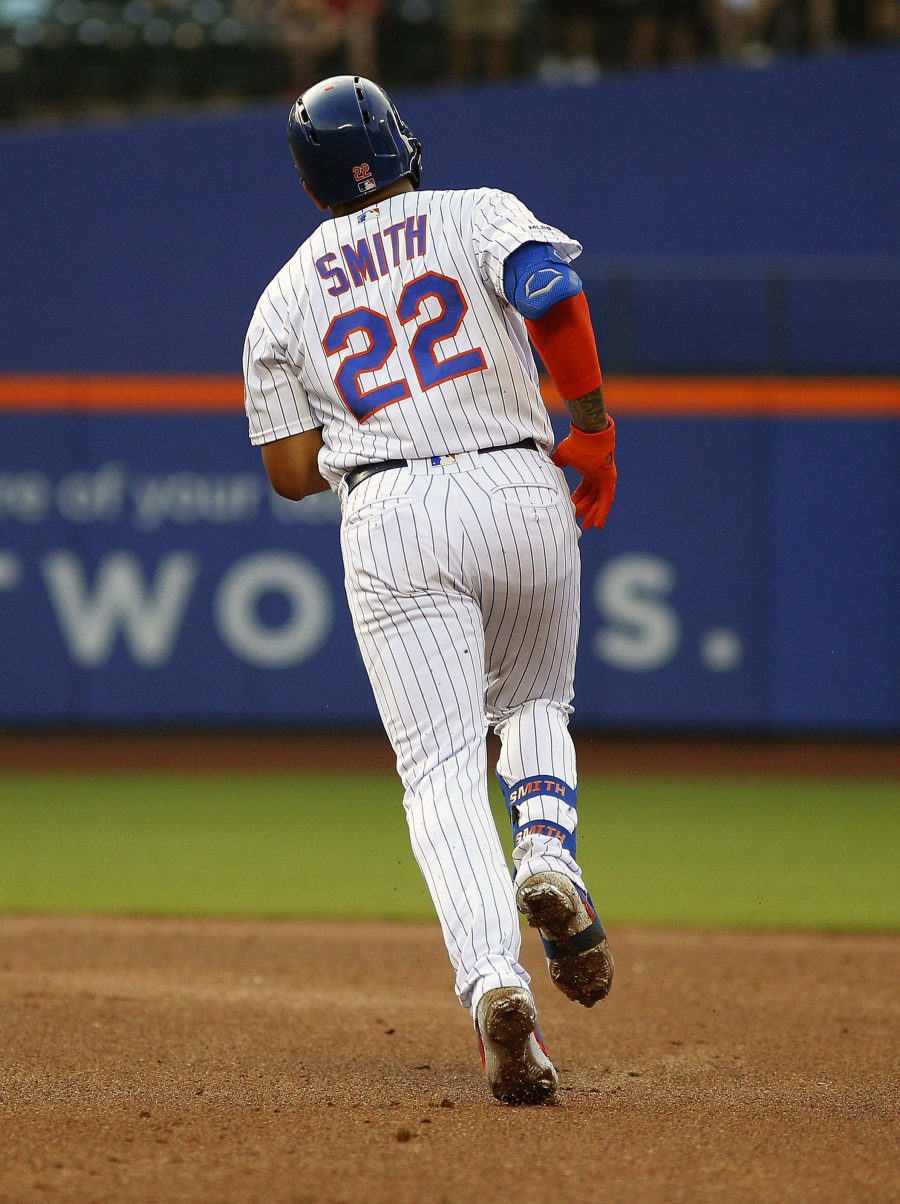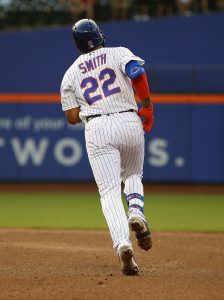 The problem was that 2019 was also the rookie breakout of Pete Alonso, who launched 53 home runs and cemented himself as the first baseman in Queens. That forced Smith to move off first and spend more time in left field, where he's been ranked as a poor defender. He continued hitting in the shortened 2020 season though, launching 10 home runs in just 50 games and finishing with a line of .316/.377/.616, wRC+ of 166.
The past couple of campaigns have been a struggle, as he played through a partially torn labrum in 2021 and saw his batting line fall to .244/.304/.363 and a wRC+ of 86. In 2022, he struggled at the start of the season while battling J.D. Davis for playing time and was optioned to Triple-A for a time. He finished the year with a batting line of .194/.276/.384 in the majors for a 67 wRC+, but a .284/.367/.472 in the minors for a 122 wRC+.
Smith still could have been retained via arbitration for another couple of seasons, with MLBTR contributor Matt Swartz projecting him for an arbitration salary of $4MM in 2023. Instead, the Mets decided it was time to move on and non-tendered him. Smith will now join the Nats at a slightly lower guarantee but still could get to that $4MM figure via the incentives. If he has a successful campaign, the Nats can retain him for 2024 via arbitration, or use the extra year as a selling point in shopping Smith at the deadline.
Perhaps more importantly, Smith has a chance to get a regular job as a first baseman for the first time in years, with Bob Nightengale of USA Today reporting that's where Smith will be playing. The rebuilding Nationals had Josh Bell at first for 2021 and the first half of 2022, but he went to the Padres in the Juan Soto trade and is now a free agent. The Nats got Luke Voit back in that deal but non-tendered him at season's end. After Bell's departure, 30-year-old rookie Joey Meneses got an extended look and mashed 13 home runs in 56 games. He will likely get plenty more at-bats in 2023 but he can also play the outfield corners, or he and Smith could share first base and the designated hitter slot. Jeimer Candelario could be in the mix as well, though he and Carter Kieboom will be jockeying for the third base job.
Since being non-tendered by the Mets, Smith has also garnered interest from the Rays, Royals, Cubs and Padres. If those clubs are still looking to bolster their first base depth charts in the coming weeks, some of the remaining free agents include Voit, Trey Mancini, Eric Hosmer and Brandon Belt.
Bob Nightengale of USA Today first reported that the two sides were in agreement on a one-year deal. Robert Murray of FanSided first reported the financial breakdown.
Image courtesy of USA Today Sports.