The Red Sox added some much-needed middle infield help Tuesday, acquiring shortstop Adalberto Mondesi and a player to be named later from the Royals in exchange for left-handed reliever Josh Taylor. Both teams have announced the trade.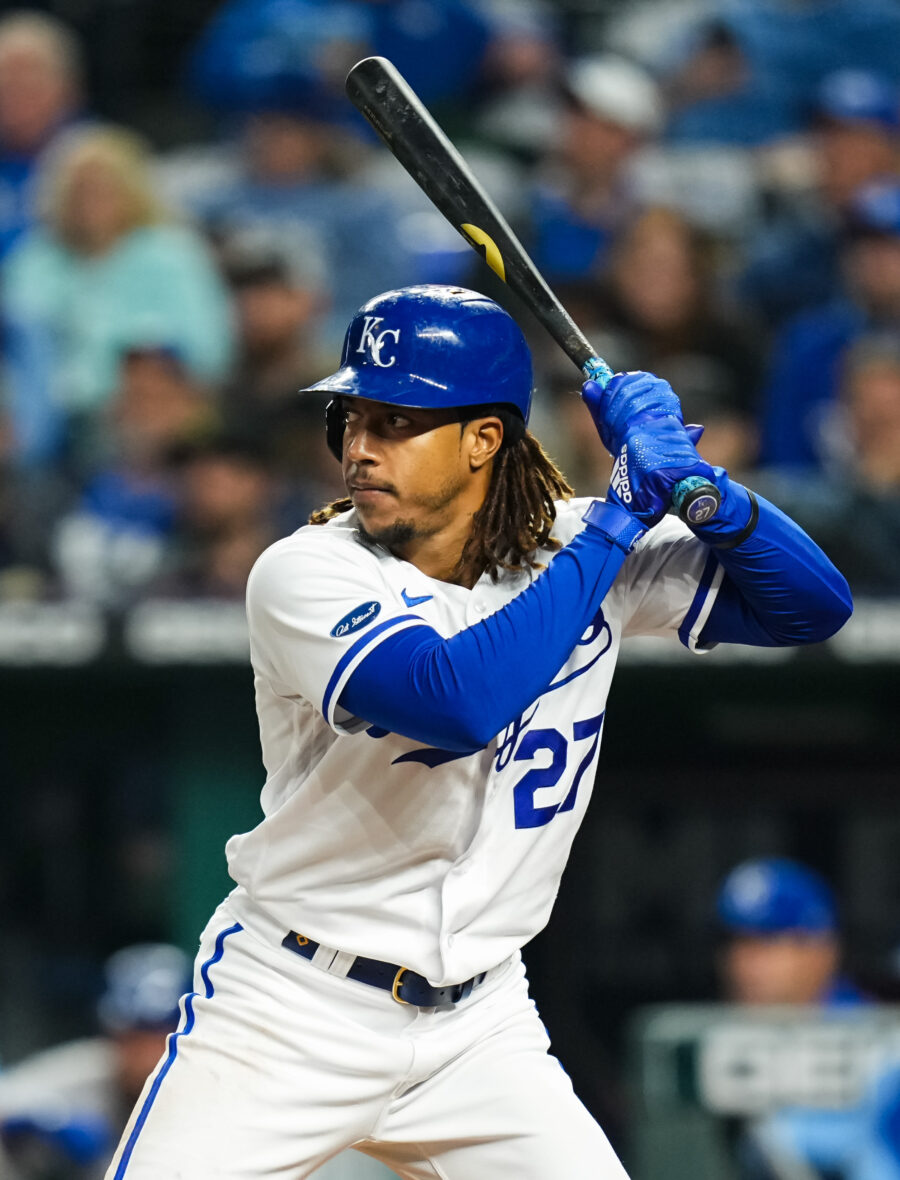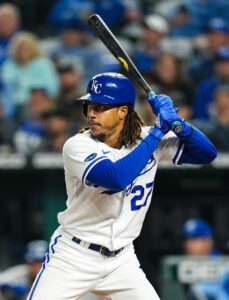 In Mondesi, Boston is acquiring an immensely talented 27-year-old infielder — but also one of the most frequently injured players in MLB over the past few seasons. Dating back to the 2018 season, Mondesi has appeared in only 40% of the Royals' possible games, missing time due to a right shoulder impingement, a groin strain, a pair of left shoulder subluxations, a left hamstring strain, an oblique strain and, most recently, a torn ACL that wiped out his 2022 season. Both the left shoulder injury and ACL tear required surgery.
It's a daunting list of injuries for Mondesi, but it's nevertheless difficult not to be enticed by Mondesi's blend of power, speed and defense. In 1366 Major League plate appearances, Mondesi has 38 home runs, 54 doubles, 20 triples and 133 stolen bases. He's also amassed 23 Outs Above Average and a 13.3 Ultimate Zone Rating in 2126 career innings at shortstop.
Beyond the injuries, that combination of raw skills is also undercut by an aggressive approach and sub-par bat-to-ball skills that regularly lead to sub-par OBPs. Mondesi has fanned in 30.2% of his plate appearances against just a 4.4% walk rate, and he's a career .244/.280/.408 hitter in the big leagues. That includes a rough .140/.204/.140 showing in 2022, though that came in a tiny sample of just 54 plate appearances.
Mondesi has tantalized scouts, fans and evaluators for years now, but the Red Sox will be the first team other than the Royals to try to both keep Mondesi healthy and maximize the return on those raw tools. They're only acquiring a year of his services, as despite his struggles to remain on the field, Mondesi has racked up over five years of Major League service time through his various stints on the injured list. He and the Royals avoided arbitration by agreeing to a $3.045MM salary back in December.
Boston's need for up-the-middle help has skyrocketed over the offseason, with Xander Bogaerts heading to the Padres via free agency and Trevor Story now sidelined for at least a significant portion of the 2023 campaign following internal brace surgery in his right elbow. Boston signed Adam Duvall to play center field, thereby pushing Enrique Hernandez to the middle infield. With Mondesi now on board, he can likely handle the bulk of the workload at shortstop, when healthy, while Hernandez slides over to second base. Christian Arroyo remains on hand as a utility option who could play second base regularly, should Hernandez need to slide over to shortstop in the event of a Mondesi injury.
As for the Royals, the trade of Mondesi represents a disappointing outcome regarding a player they once viewed as a potential foundational piece. The long-term outlook of the infield now contains a new cast of characters, highlighted by Bobby Witt Jr. and defensive standout Nicky Lopez. The trade of Mondesi should open up some additional playing time for 24-year-old Michael Massey, whom the organization hopes can be a prominent piece of the infield for years to come.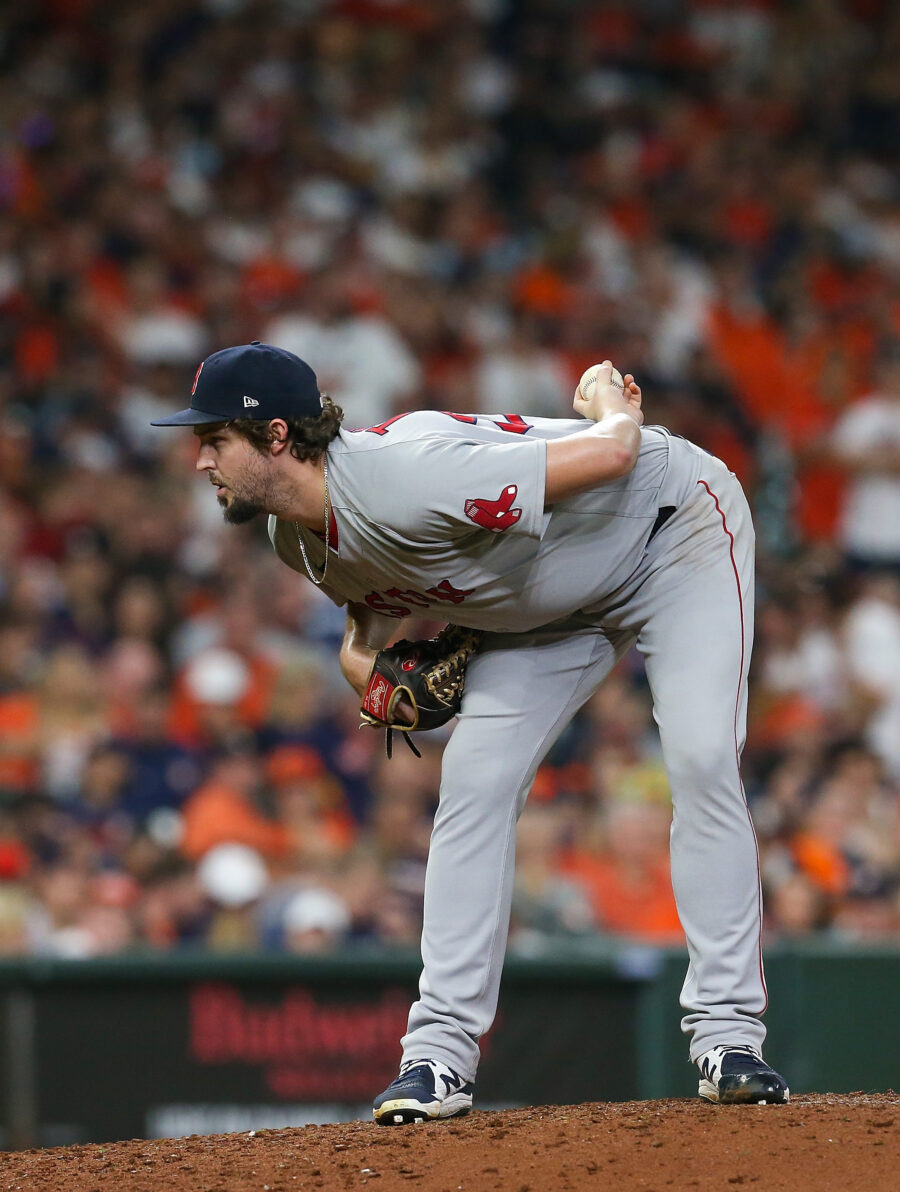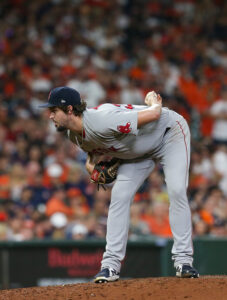 Kansas City is acquiring three years of Taylor, an affordable and talented lefty reliever who missed the 2022 season due to a back injury. When he's been healthy, Taylor has pitched 102 1/3 innings at the MLB level, logging a 3.69 ERA with an impressive 29.4% strikeout rate against a more troubling 10% walk rate. Taylor averages nearly 95 mph on his heater, has average ground-ball tendencies and owns a hefty 15% swinging-strike rate in his career — a possible portent for even more strikeout upside. He's set to earn $1.025MM in 2023 and is controllable through 2025 via arbitration.
Talented as Taylor is, he's had his own share of health troubles in his pro career. The lefty missed time with shoulder tendinitis in 2020 before dealing with a back strain late in 2021 and then missing the 2022 season due to a continuation of that back issue. He's also struggled against right-handed hitters, yielding a .283/.375/.429 batting line as opposed to a .173/.247/.228 slash against lefties.
It's the second trade in as many days for the Royals, who've now trimmed a bit more than $6.5MM off their 2023 payroll by trading Mondesi and center fielder Michael A. Taylor. The newly acquired Josh Taylor and lefty Evan Sisk, acquired in last night's trade with the Twins, give Kansas City a pair of lefties who could impact the bullpen this season. It also frees up some additional resources for the Royals to continue their reported pursuit of a Zack Greinke reunion or perhaps another bat to add elsewhere in the lineup.
Univision's Mike Rodriguez first reported that the two sides were getting close to a Mondesi trade. Mark Feinsand of MLB.com reported that a deal sending Mondesi and a PTBNL to the Red Sox in exchange for Taylor was in place (Twitter link).