Ryan Sadowski was drafted in the 12th round in 2003 by the Giants out of the University of Florida.  He broke into the Majors in 2009 as a 26-year-old, tossing six scoreless frames against the Brewers at Miller Park.  The magic continued in Ryan's next start against the Astros.  By the time he was scored upon in his third start, Sadowski had opened his career with 16 scoreless innings, a San Francisco Giants record.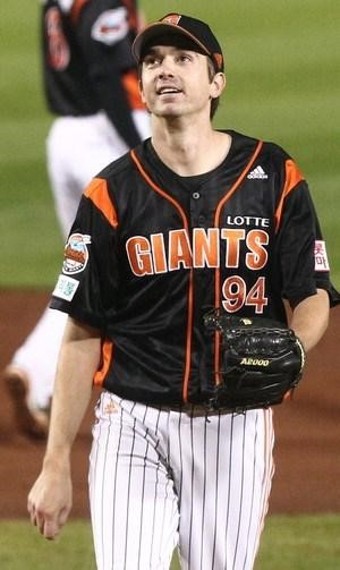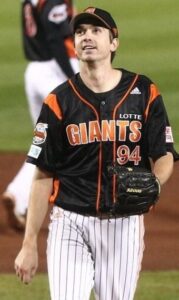 Sadowski's six starts in '09 represented the entirety of his MLB career.  He jumped to the Lotte Giants in 2010, ultimately spending three years in KBO and making 79 starts.  As he put it in an interview with Bill Francis, "When you're 26 and you've kind of kicked around the minor leagues and gotten a little bit of play in the major leagues and then this opportunity from Asia comes around in a league that had just won a gold medal in the Olympics and had performed in the top two in the WBC the year before, you gotta take it if you're in my position."
When his playing days were done, Ryan made a name for himself in international scouting by producing a report that helped the Netherlands beat South Korea in the 2013 World Baseball Classic.  A few years later, he was hired by the Lotte Giants in an international scouting position.  He later moved to KBO's Kia Tigers.
Currently, Ryan serves as President of Baseball International Group of Scouts, BIGS for short.  As Ryan puts it, "BIGS is a scouting group focused on identifying and providing scouting reports and projections to MLB, NPB, KBO and CPBL teams on the the AAAA players who have not stuck in the major leagues but have found success in AAA. BIGS scouts also evaluate players in the NPB, KBO, and CPBL who are candidates to move to MLB or switch leagues."  You can follow Ryan on Twitter @incugator.
Ryan held an insightful live chat with MLBTR readers, discussing the differences between MLB and baseball in Asia, emerging markets around the world for baseball talent, which American players are most likely to succeed in Asia, and much more.  Click here to read the transcript.