Jason Kipnis spent an hour fielding questions from MLBTR readers this morning.  Read about his career below, and click here read a transcript.
Jason Kipnis was selected by the Indians in the second round of the 2009 draft. The Arizona State product reached the big leagues within two years. Kipnis collected a walk-off single for the first hit of his MLB career in just his second game. He'd go on to post an excellent .272/.333/.507 line as a rookie.
The left-handed hitter followed up with a .257/.335/.379 showing with 14 home runs and 31 stolen bases over 152 games in his first full big league season. He eclipsed 30 steals again the next year and posted a .284/.366/.452 mark with 15 longballs. Kipnis earned his first All-Star nod after winning the AL's Player of the Month award in June 2013. He helped the Indians reach the Wild Card game and earned an 11th-place finish in AL MVP balloting.
After that season, the Indians committed to Kipnis on a six-year, $52.5MM extension. The deal, which also contained a 2020 club option, represented the second-largest investment in franchise history at the time. It cemented Kipnis as Cleveland's primary second baseman through the end of the decade, and he responded with another handful of productive years.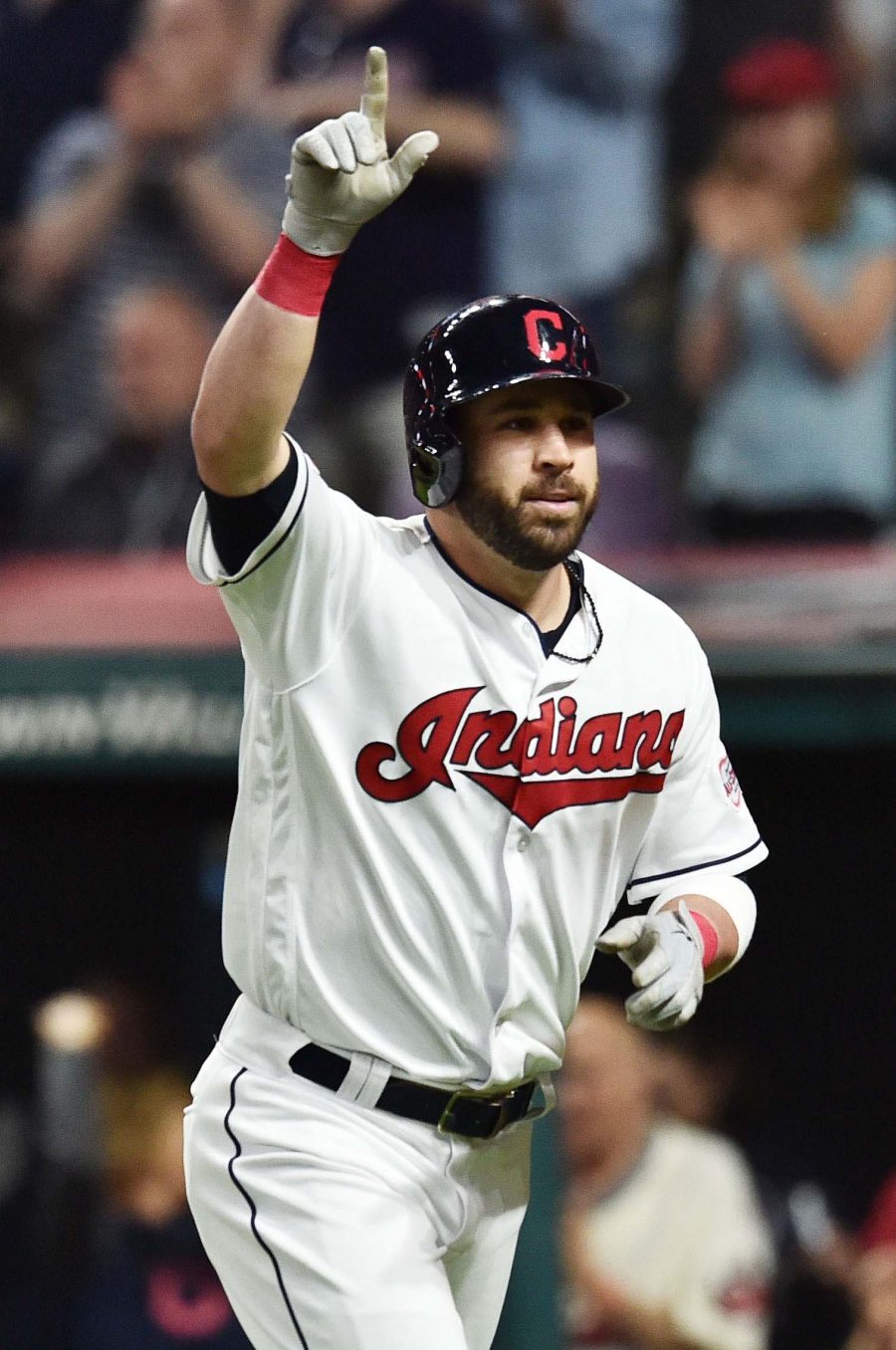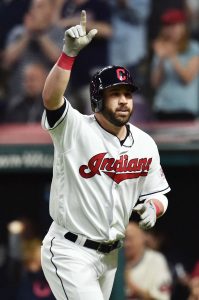 While his power numbers took a step back in 2014, Kipnis stole another 22 bags in 25 attempts. He'd return to the All-Star Game for a second time during the '15 campaign, finishing with a .303/.372/.451 slash that included the seventh-highest batting average and on-base percentage among qualified American League batters. Kipnis would pick up down-ballot MVP support for a second time as a result.
He had another very strong season in 2016, setting a career mark with 23 home runs. Through 688 trips to the dish, he hit .275/.343/.469 and swiped 15 more bases. The Indians won 94 games to claim the AL Central title and promptly tore through the Junior Circuit playoff field. After sweeping the Red Sox, Cleveland took the American League Championship Series in five games from Toronto. Kipnis was excellent in both the Division Series and a seven-game World Series against the Cubs. Cleveland came up a run short of the title, dropping one of the best World Series in recent history in the decisive extra-inning contest.
Injuries kept him to 90 games during the following season. Kipnis returned to tally 601 plate appearances of .230/.315/.389 hitting the next year, followed by a .245/.304/.410 mark in 2019. Cleveland bought out his option the next offseason, sending him to free agency for the first time. Kipnis signed a minor league contract with the Cubs — his childhood favorite team as a Northbrook, Illinois native — and made the big league roster out of camp. He locked in a $1MM base salary in so doing and hit .237/.341/.404 in 44 of the 60 games during the shortened schedule.
Kipnis returned to free agency at year's end. He signed a minor league pact with the Braves but didn't get a big league look on the eventual World Series champions despite a massive .290/.390/.518 showing over 59 games for Triple-A Gwinnett. That'd prove his final season as a pro player. Kipnis didn't sign anywhere in 2022 and officially announced his retirement last month.
Overall, Kipnis logged parts of ten seasons at the major league level. He tallied just under 5000 plate appearances in 1165 games, hitting .260/.333/.416 with 126 home runs, 260 doubles, 545 runs batted in and 607 runs scored. Like his first MLB knock, Kipnis' 1,000th hit couldn't have come in much more dramatic fashion. He connected on a walk-off grand slam off Ian Hamilton to take down the division-rival White Sox in September 2018.
Jason, who announced his retirement last month, graciously took some time to chat with MLBTR readers this morning, talking about his favorite memories and teammates, sharing experiences from playing in the World Series, discussing his transition into broadcasting work and quite a bit more. Click here to read a transcript, and be sure to follow Jason on Twitter @TheJK_Kid.